With Chennai developing at a fast pace, and with estimates suggesting that 21.5 million square feet of office space will be absorbed in the city in the next five years, flats in Chennai are being sold at a premium, especially in some of the best localities in the city. The best localities obviously have good connectivity, physical infrastructure, employment, social infrastructure, and planned development. Chennai has the third-largest expatriate population in India after Mumbai and Delhi and is becoming a popular city of residence.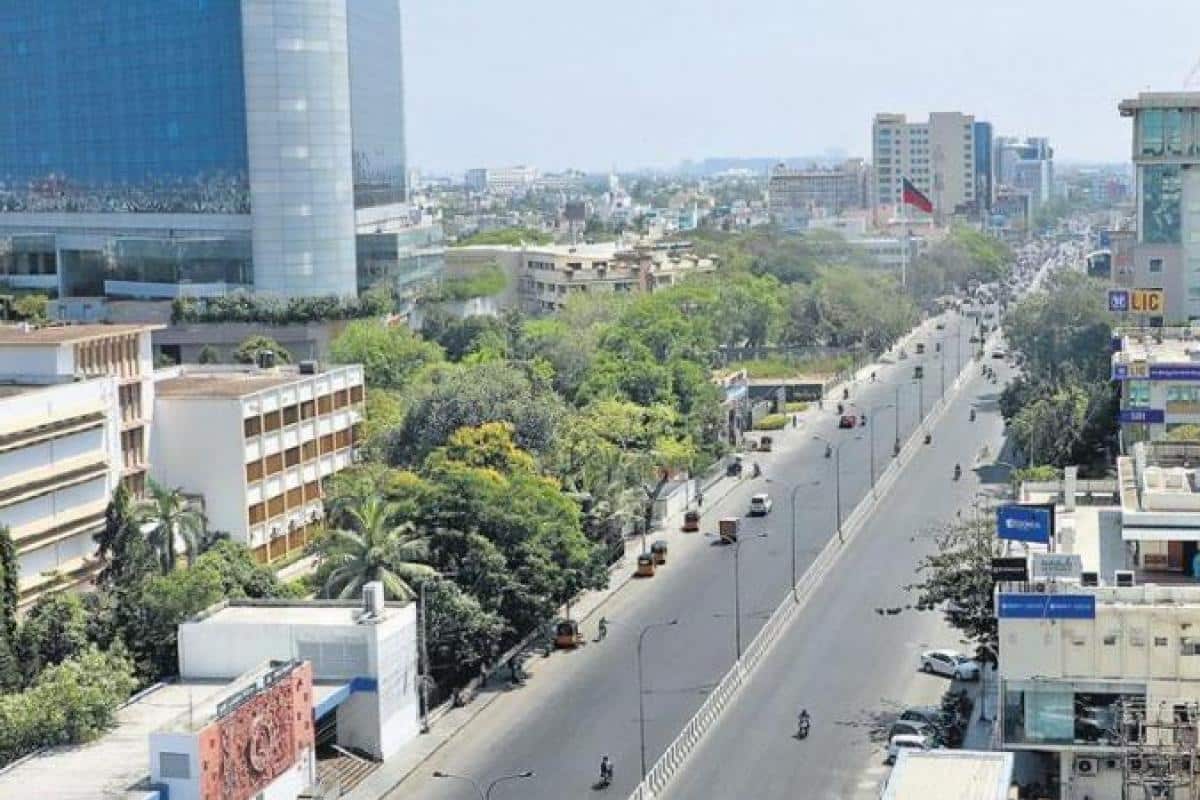 Let's take a look at some of the localities in Chennai that are ideal choices to live in.
Anna Nagar
One of the upscale areas in Chennai, Anna Nagar is close to a number of malls, schools, and important roads. Named after CN Annadurai, it is part of the Egmore-Nungambakkam taluk in West Chennai. It is one of the prime residential areas in Chennai and was developed by the Tamil Nadu Housing Board. The area has been designed based on western residential area planning. The roads are perpendicular and straight and also follow a standard nomenclature system. Anna Nagar is home to good schools, medium-sized hospitals, and nursing homes, commercial complexes, and various places of worship. A bit expensive, Anna Nagar is a fabulous choice if you want an organized and well-developed locality.
Besant Nagar
Besant Nagar is a posh area, which houses the famous Elliot's Beach, one of the cleanest beaches in Chennai. It's one of the calmer and quieter beaches in Chennai. At the end of this beach are the Ashtalakshmi temple and Velakanni Church. Elliot's Beach is popularly known as 'Bessie'. Besant Nagar has a wide choice of restaurants and fast food joints. Besant Nagar is named after the famous lady theosophist, Annie Besant, and is close to the Theosophist Society. The Arulmigu Mahalakshmi temple is located here and is one of the only Mahalakshmi temples in the area. This area has affluent residents, good schools, reputed colleges, and well planned residential colonies. Take a look at the Commonfloor website if you need help choosing a locality like Besant Nagar if you are intending to buy flats in Chennai.
Pallikaranai
Pallikaranai is a fast-growing neighborhood in Chennai. According to a 2012 report by global property consultant Knight Frank, the neighborhood has emerged as India's 11th largest destination for investment in the residential real estate sector. It is located close to the IT hub OMR and some of Chennai's districts that are known to be business hubs. It is only 13.5 km away from the airport and is well connected by public transportation such as buses. It is also connected to arterial roads that make it very easily accessible from other parts of the city.
Nandanam
Nandanam is one of the best residential areas in Chennai. It is between Turn Bulls Road and Lotus Colony and is very close to Chamiers Road. It is also very close to Adyar Gate Hotel and the new flyover bridge. Close to these are areas such as Panangal Park, T. Nagar, and Anna Salai, which are also good residential regions, Nandanam is also teeming with commercial ventures and is a popular choice for many.
Madhavaram
Madhavaram is a good residential area that has many prestigious educational institutions that cater to the residents. It also is home to a large number of social organizations, bus stations that increase connectivity with the rest of the city, good neighborhoods, and hospitals. Madhavaram is also connected to National Highway 5, making it very accessible. All these make it a desirable choice if you are looking to buy flats in Chennai.
Satellite Cities
Although not part of the Chennai Metropolitan area, the satellite cities are well planned and constantly developing. Sriperumbudur, Kelambakkam, Tiruvallur, and Mahabalipuram are some of the best places to reside in Chennai, especially if you are working in an IT firm and are looking for flats in Chennai.
Manali, Kolathur, Maduravoyal, K. K. Nagar, Semmencherry, Alapakkam, and Vyasarpadi are some of the other sought after destinations for property in Chennai due to the proximity to rivers, Koovum and Adyar, and the clay soil that is easy to build houses on.