Vaishali is emerging as a hot destination because of the infrastructure and facilities that people will soon enjoy there. With metro work in progress, the place will become easily reachable from Delhi as well. It has numerous malls and shopping complexes to cater to your needs. With easy connectivity to major ports, it is grabbing attention from far and near places. And the popularity is going to increase more once the metro starts operating to the named place. What makes it hot amongst the real estate, have a look-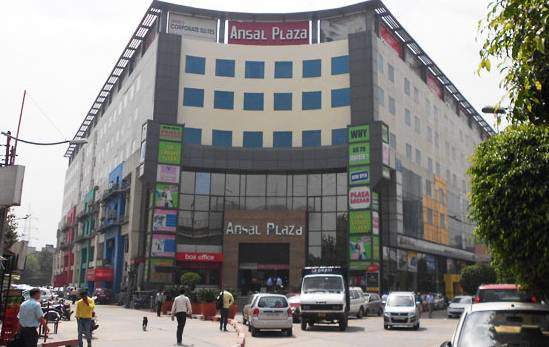 With the development of malls and shopping complexes, real estate is likely to increase. Prices around the places that are of necessity like hospitals, schools, entertainment places, etc. are likely to increase as the people prefer to live near such places.
Second, the most important factor that is boosting up the market of real estate in Vaishali is its connectivity. Ansal Plaza is situated at 5-10 minutes distance away from Vaishali, Mohan Nagar, Vasundhara, Rajendra Nagar, Kaushambi, and Sahibabad. To reach the place from other places, like Preet Vihar, Vivek Vihar, Anand Vihar, Mayur Vihar, and Patparganj it will hardly take 20 minutes. The place is easily approachable because of its connectivity through roadways and metro.
You will enjoy entertainment and shopping experience under a single roof. It is a spacious mall that is centrally air-conditioned covering an area of 2, 00,000 sq.ft. You can enjoy an array of retail outlets, art 3 screen multiplex and to meet your hunger needs, numerous outlets await to serve you mouthwatering food.
Another reason that is uplifting the demand of the area around the Ansal Plaza Vaishali is the fact that the property in the capital city is high and it is not possible for people to buy land there so the demand for property is increasing at Vaishali giving an increase to the property world around the Ansal Plaza area.
The astounding factor which has won the heart of wishful people is the fact that it meets the needs of every family member. Be it shopping for kids or grocery shopping for the kitchen, medicines for the elderly, or entertainment for youngsters all the requirements are met under a single umbrella. It is a complete family destination where everyone can get what they want.
While traveling to any place the very first problem which a person faces is about parking. With so many vehicles on the road, people usually park cars along the roadside thus making transportation difficult. But Ansal Plaza has ample parking you can easily park your car and enjoy shopping.
The very next benefit that you enjoy at Ansal Plaza is the 24×7 security which matters a lot these days. The entire mall is well laced with CCTV to keep an eagle eye on every activity. If you run short of money during your shopping then to no worries, there are numerous banks and ATM facilities to provide you with ready cash. With escalators and elevators, you can smoothly move on to any floor and shop to your heart's content.