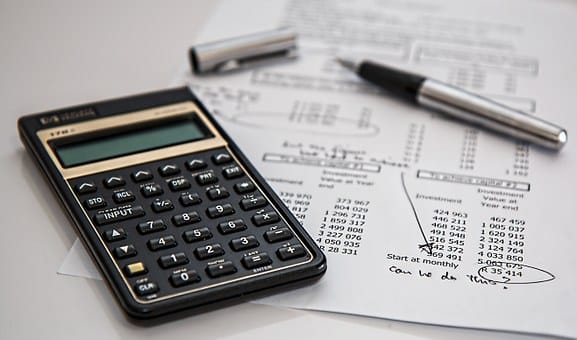 All You Need To Know About EMI Calculators
Chasing a dream and achieving the desired results can give unparalleled satisfaction. Your goal could range anywhere between acing an important test, purchasing a brand new car or visiting an exotic location for the next holiday.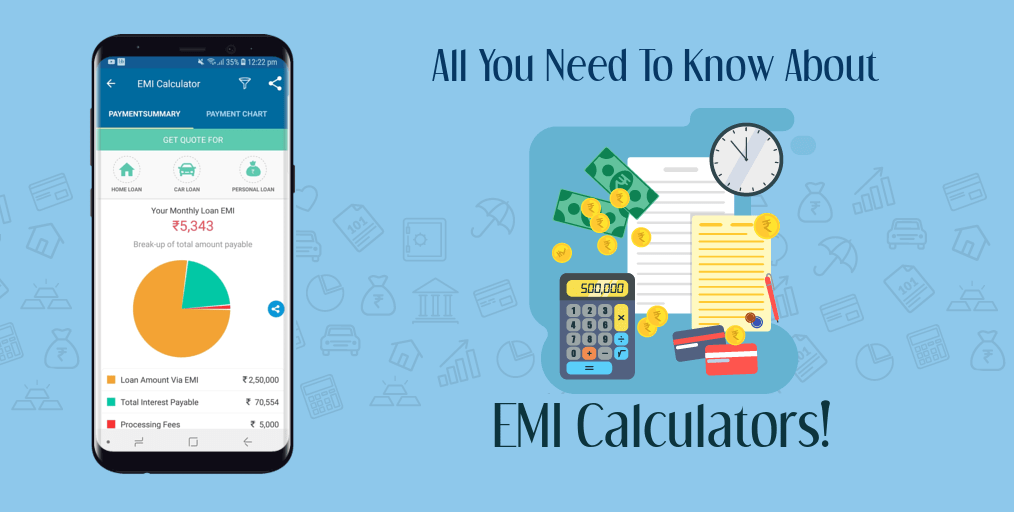 When to opt for loans?
Although the happiness of achieving a goal is priceless, the means of reaching the same usually comes at a price. You might not always have the required funds at your immediate disposal. Loans are a crucial financial tool through which we can avail the necessary monetary aid from a credible lender. You can avail loans through banks and Non-Banking Financial Companies. A loan is offered at an interest rate which varies from lender to lender. A borrower is expected to repay the principal amount along with the interest within a predetermined period of time. Repayments are usually made in Equated Monthly Instalments (EMIs). EMIs are monthly payments made towards the lender which is inclusive of the interest and principal amount.
How does an EMI Calculator work?
It is essential to thoroughly analyse our financial standing before we apply for a loan. An EMI Calculator is a virtual tool which lets us check our ability to repay a loan. It lets you get an estimate of the EMI which is applicable for varying interest rates, tenures and loan amounts. One can choose from a range of EMI Calculators available online such as the one on the BankBazaar Mobile App. It can be used to check the expected EMIs on Car Loans, Home Loans, Personal Loans and Education Loans.
Why is it important to use an EMI Calculator?
If you are planning to apply for a loan, it is important to ensure that it reduces your financial strain rather than adding to it. Before availing the loan, you are recommended to check the following factors associated with the loan:
Size of the EMI: As part of the repayment process, you would need to pay a specific amount of money to the lender i.e. Equated Monthly Instalments. An ideal amount of EMI would let you keep aside at least 15% of your monthly income.
Rate of interest: Loans are accompanied with an interest that needs to be paid to the lender along with the principal amount. The rates vary with every lender. It is suggested to compare the different rates and choose a rate which is best suited to your income and expenses.
Tenure of repayment: When you avail a loan, you enter a contract with the lender about when you would repay the entire loan amount. You could make sure that the chosen tenure does not hinder other financial obligations.
Processing Fees: It is a fee charged by the lender once a home loan application is approved.
It is essential to use an EMI Calculator to get an estimate of all the factors mentioned above. This helps you choose a loan scheme with an interest rate and tenure that is most feasible for you. It could also give you an idea of how you can manage your finances within your current income and still manage to pay EMIs on time. It further helps you find the right loan scheme which ensures comfortable repayment.
What happens if you miss an EMI payment?
It is not possible to predict all the expenses that you might incur. You might stumble across unexpected purchases or expenses. Under strained conditions, your account might not have the sufficient balance and you could miss out on an EMI cycle.
Remember the following points in case of a missed EMI payment:
In most cases, the lender gives a leeway of 30 days before 'defaulting' the loan and sending a report to the credit bureau.
A late payment or defaulted loan can negatively affect your credit score.
A poor credit score can hinder your chances to avail loans or credit in the future or even insurance.
Banks and other lenders can charge a penal interest rate of up to 2% to the borrower. This would be much higher than the original interest rate.
Bottom line
An EMI Calculator is an essential tool which helps you foresee your monthly outflow after availing a particular loan scheme. Financial experts suggest that the size of the EMI could be increased as your net income grows or when you receive a surplus. When you increase your EMI, your repayment tenure will reduce proportionately. You could look into other investment schemes in order to boost your savings and speed up the process of loan repayment. Paying off your loan quickly would mean that you pay lesser interest in total. You could plan your monthly budget and constantly review the same for effective management of your loan.