A Complete Guide to Health Insurance Deductibles
As self-aware beings, we must do everything possible to keep our health intact. The usage of state-of-the-art technology in the healthcare industry has brought about a positive impact on the global mortality rate. But, the flip side of the same coin has made healthcare services expensive and exorbitant. Considering how most of us have a budget constraint, we can't help but search for alternatives that take care of our health while going easy on our pockets. So, what is the solution? Health insurance plans with high deductibles!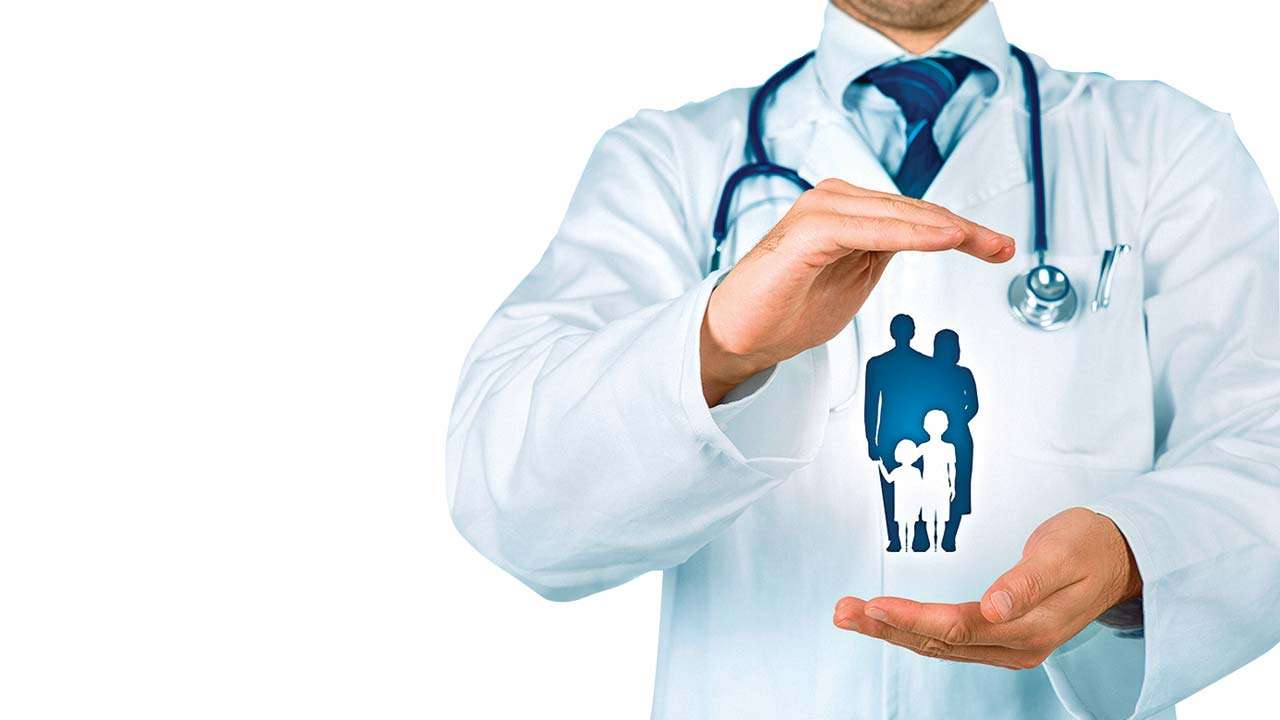 There has been a sea of change in the way the healthcare sector and the health insurance community operate. Unlike the last decade, the policies are more feasible with health policy sectors bringing in new methods, so that people from the lowest income sectors can get insured. While features like high deductibles and co-insurance plans are helpful, the mechanism can be a little confusing to many. For all those who are still sceptical about investing in a highly deductible health plan or HDHP, I have brought all the frequently asked questions under one roof and tried to answer all your queries.
Here is everything you need to know!
What are Health Insurance Deductibles?
An insurance deductible is a fixed amount that you need to pay every year for your health care bills even before your health policy coverage comes into function and begins to pay. Unlike car and home insurance deductibles, health plan deductibles are paid throughout the year. Generally, deductibles cover the costs of primary care physician or PCP visits. I would suggest that you do not make any assumptions and read the clauses of the policy thoroughly. Also, make sure to check the terms of your health insurance deductible plan and its conditions regarding copays for your specialist's appointments, prescriptions, etc.
Highly deductible health plans generally depend on a lot of factors such as the inclusion of your family members in the insurance plan, etc. You can even choose a deductible based on your health history. Go for a higher deductible if you have no severe or chronic ailment that requires significant medical assistance. Considering how delicate and unpredictable a health issue is, that can be a risky decision.
When it comes to the benefits of the deductibles, the opinions are divided. Although many would say high-deductible health plans can lead to a lot of extra expenses from your pockets, many feel that a highly deductible health plan can give you the much-needed relief from the otherwise high premiums that you will have to pay. Since it is your hard earned money, a cutoff in the premiums can be a welcome rescue. With an HDHP, you can even open a Health Savings Account and save money your future medical expenses. And what's more? You don't need to pay any federal taxes on the amount you save in your health savings account.  
How health plan deductibles work?
Unlike car insurance deductibles which are payable once a year, health plan deductibles are of various types and can be paid throughout the year. Here are the types to choose from.
The most common type of deductible, the amount is paid once a year in bulk.
Unlike an annual deductible, a per-episode deductible is applied whenever you get a particular type of service.
Out-Of-Network Deductible
You may find that in some health plans, there is a list of in-network doctors and chiropractor Racine wi. An out-of-network deductible is a charge that you have to pay when you consult a doctor from an out-of-network provider.
In case your health insurance plan covers your entire family, it likely comes with a family deductible. Family deductibles come in different types, the most common of which are aggregate deductible and embedded deductible.
What can be done to get the most of the deductibles from your Health Plan?
Deductibles are the best way to cut the costs of health insurance premiums. But, if you do not have the proper knowledge, you may end up spending more than saving. At times, the premiums are lower, but sometimes the out-of-pocket costs can be too much. If you are not sure of the ways in which the process works, here are a few tips that will help you get the best out of your HDHP coverage:
Claim free services
According to the Affordable Care Act, along with a high-deductible policy, you are entitled to certain preventive health services that are free of cost. Make sure that you claim the free options as and when needed. Evidence is crucial when it comes to a health plan. So, ensure that the doctor's prescription contains the details of the procedure, so that the insurance company has no problem in understanding the scope of the service.
Ask for a rebate
Quite often, hospitals offer discounts on payments made in cash. So, if you are not going to pay via your credit cards, then why not ask for rebate and make some quick savings? Several doctors allow discounts when the charges paid are out-of-pocket.
Save on medications
Ask your doctor if there is a generic substitute for the drug prescribed to you. Generally, the generic versions of medicines are cheaper and are often sold with discounts to accelerate its sales margins. You could always use other alternatives like herbal substitutes to get the most of your medication costs.
Compare prices of different providers
A simple examination like an ultrasonography test can cost differently in different hospitals. Unless it is an emergency, you can visit the websites of various hospitals and check through their costs. If you are sceptical about taking a hospital's services only because it is ranks low, then go through the reviews. Whichever hospital you choose in the end, make sure that you check the rates that your insurance company charges, because the usual rate is much higher than the negotiated rate quoted by your insurance company.
Stay within the network
As I have said earlier, in case of an out-of-network deductible, it is suggested that you choose a doctor or a hospital that is within the network list, so that you can cut down on the exorbitant costs that you will have to pay for an out-of-network doctor in comparison to an in-network provider.
Open a health savings account
With a high-deductible health plan, you qualify to open a health savings account where you can deposit pretax earnings so that you can spend the money on health care in future. You are even entitled to earn interest on the amount in your account. Many employers also decide to contribute to their employee's HSA.
Create an emergency fund
When you opt for a deductible plan with a low premium, you must always be ready with a specific amount of money to be able to afford the out-of-the-pocket costs. Creating an emergency fund will help you avoid the needless interest on the unpaid balance you owe to the health care provider and save you from the high-interest credit card bills.
Keep all the records
Without the receipts of medical services that you have availed, the insurance company might deny your claims. Moreover, with all the records intact, you can counter the company in case they make an error.
Research thoroughly
Before you plan to take a service, ask yourself if you need it at all. Since deductibles will cut the greens from your pocket, it is wise to check your symptoms first. However, do not wait too much before seeing a doctor, as it would make things worse.
The insurance sector is no less than a riddle. Needless to say, you have to be extra careful to break the code of deductibles that might frustrate you at times. As students, you must have opted for homework help for difficult chapters when you couldn't understand something. Similarly, I would suggest that you seek assistance from insurance counselors before spending your dollars on health care. Stay well and take care!