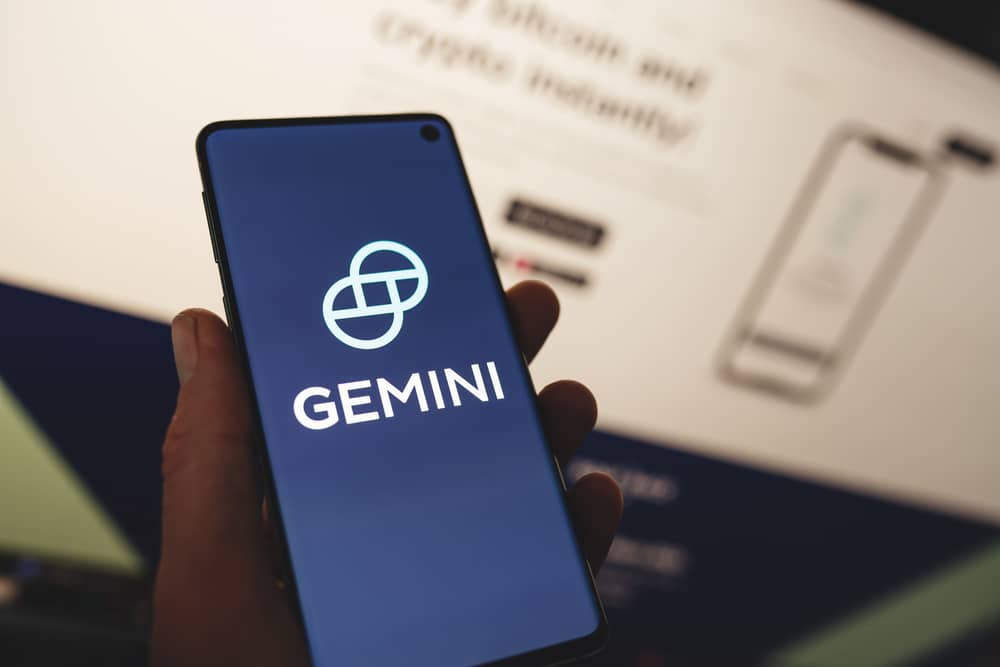 Gemini Files Lawsuit Against Bankrupt Lending Firm Genesis
Gemini is suing crypto lender Genesis for 60 million in GBTC shares. The shares in question were leveraged as collateral as per the plaintiff's claims. Gemini exchange has brought a lawsuit against its former partner Genesis. The filing of the lawsuit indicates that Gemini is looking to transfer the ownership of the GBTC shares.
The officials of the exchange have retained that the funds from the lawsuit will allow it to reimburse the consumers whose funds were locked up following Genesis's bankruptcy last year. The firm further stated that Genesis's decisions have continued to harm the interests of Earn consumers.
Furthermore, Earn account holders are now unable to access their locked funds or experience delayed withdrawals. The firm stated that Genesis should opt for a good debt restructuring plan and distribute the proceedings of the collateral to reimburse the Earn account holders.
On the other hand, New York Attorney General Letita James filed another lawsuit against Gemini, Genesis, and Digital Currency Group. The lawsuit from the government prosecution alleges that the trio defrauded more than 230K investors for $1 billion.
Gemini and Genesis faced financial difficulty following the demise of Three Arrows Capital and the FTX exchange. Subsequently, Genesis filed for bankruptcy filing in January.
New York Attorney General Brings Lawsuits Against DCG, Gemini and Genesis
Gemini exchange lent funds to Genesis operating under DCG. However, the lawsuit brought by James claims that borrowed funds were distributed among counterparties such as Three Arrow Capital and Alameda Research. Both counterparty firms went bankrupt later and Genesis was left with $1.1 billion in losses.
She has also taken legal action against other cryptocurrency firms such as CoinEx, Celsius co-founder Alex Mashinsky, and KuCoin. James claimed that she is also supervising the proceedings from lawsuits against FTX former CEO SBF and Mashinsky. Both accused in the case have pleaded not guilty.
She is also reportedly monitoring the case brought by Securities and Exchange Commission against Coinbase and Binance exchange. Her suit against the trio purports that Gemini was aware about the under-secured loan status of Genesis exchange.
These funds were concentrated in one firm namely the partner entity of Alameda Research. However, as per the lawsuit Gemini refrain from disclosing the information to its investors.
Moreover, the lawsuit further states that former Chief Executive Officer Sochiro Moro of Genesis and DCG head Barry Silbert defrauded investors by not disclosing information about heavy losses.
Attorney General James Alleges Gemini for Hiding Information from Investors
James has also stated that the social media updates posted by Genesis and DCG were not accurate following the demise of Three Arrows Capital. She claims that DCG replaced the $1.1 billion open-term liability of Three Arrows Capital with an illiquid ten-year promissory note.
She also states that after termination of Earn, Gemini continued to offer tens of millions of dollars' worth in virtual currencies from Earn traders to Genesis Capital. In the meantime, the employees at Gemini were dissolving their trading positions as per the charges brought by Attorney General.
James also purports that Gemini and Genesis falsely retained that they had received the necessary government-issued licenses when they did not have a certification issued from the New York Securities regulator. 
Her lawsuit has arrived at a time when court proceedings from SBF lawsuit have revealed that some crypto firms do not have audited financial statements before investing or issuing loans valued in billions of dollars to FTX and Alameda Research.