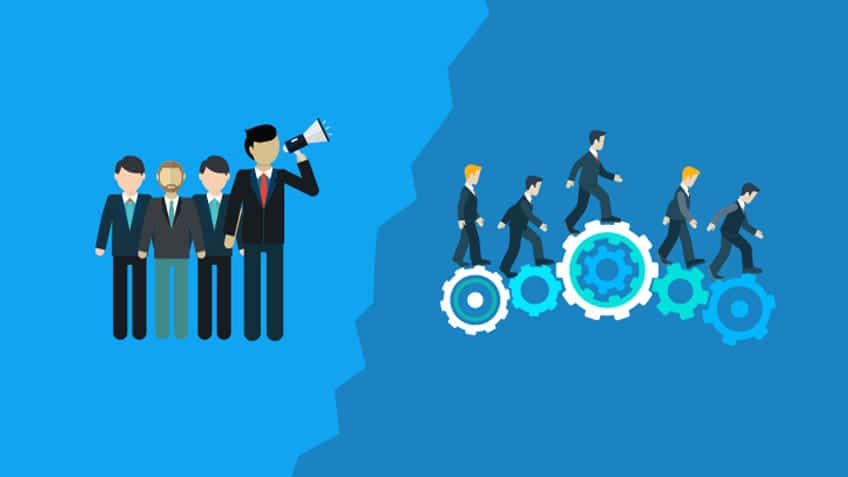 Difference Between Leadership And Management
Leadership qualities can be possessed by anyone whether you are a born leader or not. Leadership involves leading a team of people with enthusiasm but when it comes to management one needs to be extra disciplined for this profile. Management means managing an organization performing managerial duties that will ensure the proper functioning of the organization. There are people who think these two terms are the same and equal but they are different.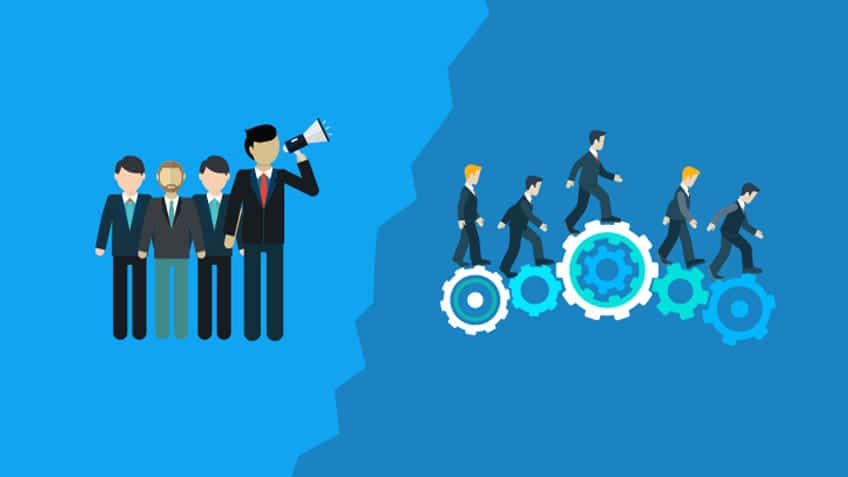 Leadership Qualities – Leadership quality is a skill set that is possessed by a person who shows that attitude of being a leader. A leader is someone who influences people to follow the path that also influences others to become a leader. This is what is known as leadership where a person knows the meaning and is able to make understand the meaning of the word to help them become future leaders. Leaders are motivated to large groups of people by guiding them to achieve their goals in the right way. They are the ones who influence others by helping them work on themselves so that they can also influence others in the right way.
Management Quality – A management quality is a technical quality that involves managing people in an organization. Management means performing managerial duties that require etiquette and manners to justify management quality. As a manager a person is responsible, punctual has the caliber of handling the management. Managing qualities in a person helps in the better functioning of the organization within the interior and exteriors.
There are key differences between Leadership and Management –
Leadership is all about becoming a leader for a group of people to motivate and encourage them on how to become later leaders while management means managing groups of people and their activities.
Leadership means influencing others in a positive and right way while management means having qualities of the ruling.
Leadership is about building trust upon the leaders while management is more about managing the subordinates.
Leadership follows guidelines and principles while management has policies and pr
Leadership requires a person to be proactive while management is more reactive.
Leadership qualities bring a positive change and influence in people's lives while management makes the stable functioning of people.
This makes these two powerful terms interrelated yet separable from each other. These two terms rule in their own way. It is an icing on the cake if a person possesses both the qualities. Both are required for an organization's functions.