Today, the investment market trading has become even easier! Indeed, relatively recently a new "Forex Club" platform "Liberteks" saw the light! It's possible to trade there with 52 currency pairs and other assets. Anyone can go to this platform without any problems at any convenient time.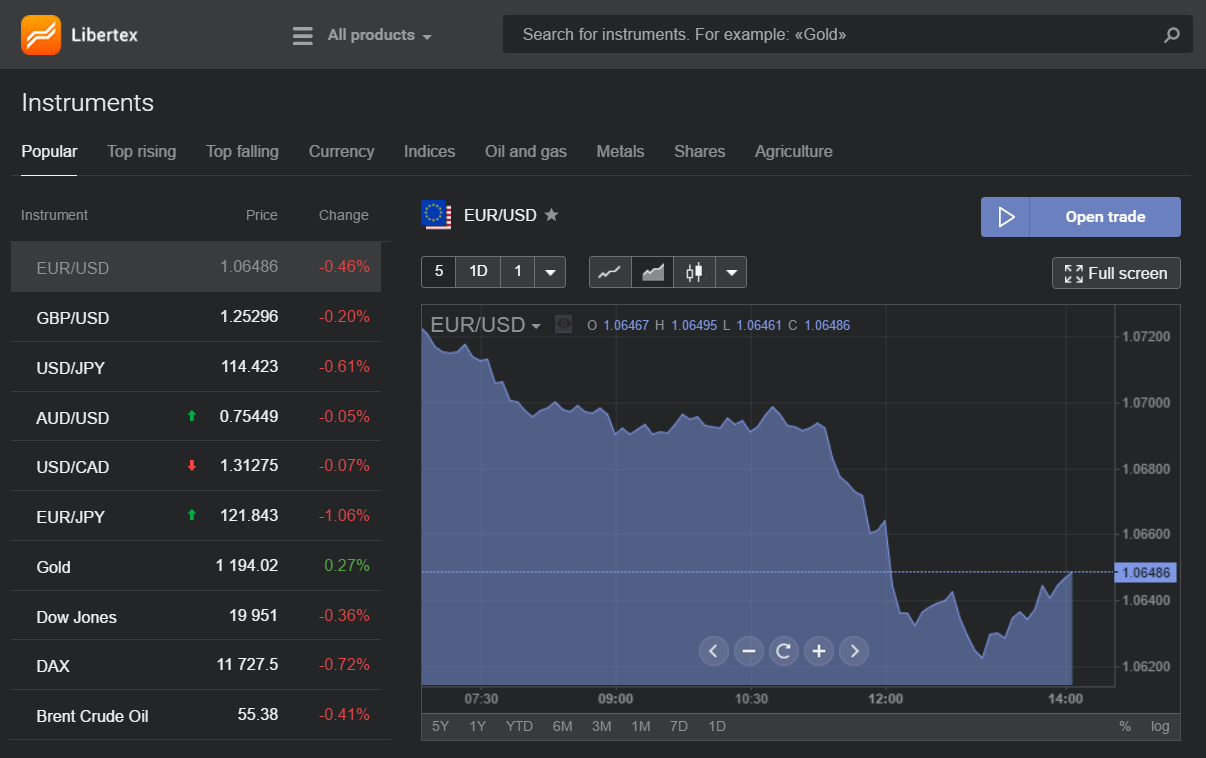 A wide diversity of viewpoints about Libertex can be found on the global network! Someone identifies undoubted advantages of its work: ease of investment due to the simplified form, displaying information about profits in a separate window which saves time.
It's worth noting that the service is ideal for investors and traders of the Forex Club company. Web trading has never been so clear and simple.
To start working in financial markets, you just need to open the platform in your Internet browser.
In this program, you can find such tabs as profile cost, profit/loss, balance, profile tool data (fairly detailed). Typically, platforms use slightly different variations: funds, balance, brand and margin level. These are also Libertex significant features.
Just run the platform when the registration process at the Forex Club and account replenishing are over. Only after this, investment opportunities are open to clients. Trading on the platform is interesting and easy because immediately after the first actions on the site you can see the rank of the greatest and most favourite tools. Choose the one that suits you and click on the "invest" button! The availability of each tool provides unprecedented opportunities for enrichment.
With this platform, the manual market analysis is cancelled! And it saves you time, money and nerves. The platform operates automatically with a variety of trading strategies. Systematization of all information occurs by default without any user actions and is displayed separately which is convenient.
Libertex is presented in the Russian-language variation with a simplified interface. For those who are just at the beginning of their journey in this direction, a training course is available. Read the information and watch the videos. It's useful for a successful start and understanding all the features of the platform. Join the company of successful people and trade with pleasure!