There are numerous factors to think of when choosing the best floor for your home. These include the purpose of the room, the colour that works best for you, or budget constraints.
Wood is often preferred for its unique looks, but it has many disadvantages. Tile instead of wood is an excellent solution for spaces where the characteristics of tile are required.
Advances in design and production technology have made marble mosaic tile an attractive option. It is more durable and long-lasting than any other flooring material.
Besides, tile is now available in wood looks. The plank tiles are made of wood effect. They mimic the appearance of wood while providing the benefits of tile. Let's explore the factors that may affect your decision to use tile instead of wood.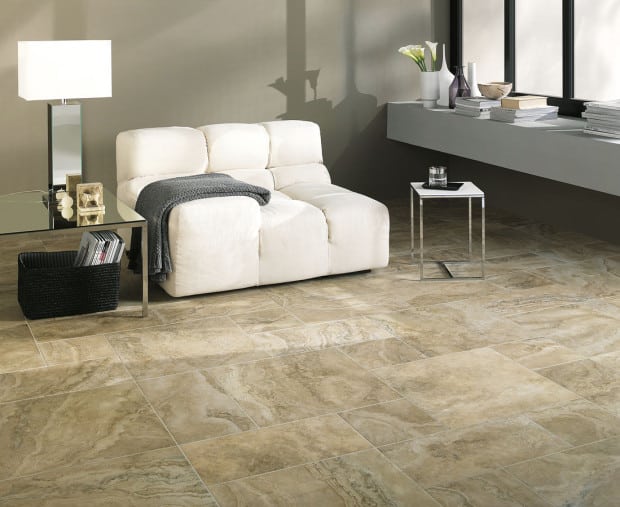 Durability
Water can damage hardwood floors. Long-term exposure can even cause irreparable damage. However, hardwood can do reasonably well if the problem is corrected in time.
Compared to hardwood, ceramic and porcelain tiles are more resistant. Not only can they handle more weight and traffic, but humidity doesn't affect them either. However, they tend to break or break over time but can last more than twenty years with proper care.
Like hardwood, wood look tiles are available in ceramic or porcelain. It can also be polished every few years and revived. Hence, when durability matters, we should go for tile instead of wood.
Cleaning
Hardwood and ceramic floors are very easy to clean. While ceramic or porcelain tiles can be cleaned with most standard floor cleaners. Hardwood floor cleaners are also available in stores.
Both types of floors should be protected from sand and dust. These elements can destroy the surface, causing scratches and marks that often become permanent. Therefore, regular cleaning is essential.
However, unlike tiles, wooden surfaces should not come into contact with water frequently. To clean wood floors, you have to use a dry mop. If you use water, you need to dry it completely so that there is no standing water on the floor after you finish.
The best thing about both surfaces is that their firmness makes it easy to clean. There is little risk that surfaces will accumulate dust and become health risks that can cause allergies. I prefer the tiled floor over the wooden floor when considering cleaning issues.
Weather Suitability
The weather has a significant impact on most wood floors. Water and humidity can wreak havoc on wood. Therefore, having hardwood floors installed in coastal or tropical cities might be a bad idea.
Wet conditions make maintenance even more difficult. Even having a dehumidifier can be a challenge. For example, you may have to leave your dehumidifier or air conditioner on even if you are going on vacation, which can increase your electricity bill.
Likewise, it is a fact that wood expands with heat. This process is called thermal expansion, and hardwood is no different. Thermal expansion can cause the wood to bend, swell, and even contract. Therefore, if you are installing a wooden floor, it is important to keep the humidity level at 30-50% and not to let the room temperature exceed 60-80 degrees F. Moisture and heat can also cause discolouration on wood floors.
On the contrary, tile doesn't have these problems. They can tolerate even the most extreme weather conditions, and as long as expansion joints are installed in the mosaic area, you don't have to worry about seasonal contractions and expansions.
Children and Pets Friendliness
All wood, including hardwood, is easily prone to scratches. If you have children and pets on a wooden floor, you have to make sure your floor is not scratched.
The best option, in this case, is a prefabricated and engineered hardwood floor. This type of flooring, in most cases, comes with layers of aluminium oxide, which give it more firmness and durability, increasing its soil index for children and pets.
Again, you can avoid facing these problems with ceramic and porcelain tiles. Although they can develop scratches, for example, in an area where there is a lot of furniture movement, they generally remain impervious to children and pets.
However, a major problem with tiles is that most materials are not very slip-resistant. This factor can be especially dangerous for children and pets, especially if there is water on the floor. Therefore, select the types or brands that offer the highest slip resistance.
Where to Use Tile Instead of Wood
Tile is a matter of versatility. Perfect for all climates and spaces in the home. The tiled floor is ideal for homeowners looking to increase the value of their kitchen. It is waterproof and offers a smooth, moisture-repellent surface for easy maintenance.
Tile is generally very easy to clean, and any floor cleaning method will work for tiling. The options for customizing tile floors are limitless. Whether you're looking for marble, ceramic, or wood-look kitchen flooring, you can blend and match patterns, textures, colours, and sizes for a unique design of your own.
Tiling is also an excellent and cost-effective option for homeowners who don't want to spend a small fortune on real wood flooring. Little details like grain, knots, and tone differences are easy to reproduce on tile floors. That means you can get exactly the same look like an expensive exotic hardwood floor at a more reasonable price that fits your budget.
If you are considering the wood-look tile floor, it is easy to clean. So you don't have to fear about stains, scratches, chips, and bumps that can result from poorly maintained hardwood floors.
Tile floors are easy to replace and do not require a full renovation for days or weeks at a time. In the event of damage, you can easily replace a single tile without ripping a section of your kitchen floor.
Although the tile is straightforward to clean, homeowners often forget about the tile grout. Grout lines are generally much more difficult to clean, which can clog dirt and discolouration over time. Always be sure to add a grout sealer after installation, as well as periodic replacements every 3 to 5 years to prevent moisture from seeping into the tile or grout.
Now, considering all the factors, you can easily decide whether to use tile or wood wherever you want!