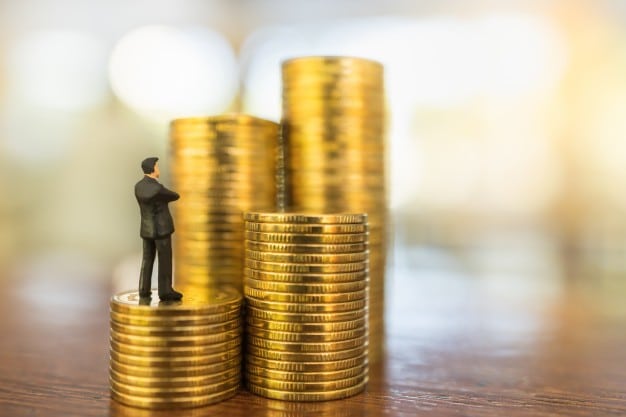 Top Reasons Why A Gold Loan Is Good For Self Employed Individual
People in the Indian household love the yellow metal very much, and everyone holds gold as an asset in their houses. When they are in need, the first thing that will come to their mind for fulfilling their funding needs is gold. A gold loan is the best solution they can opt for when they want to get the fund.
Gold loan funding was first established early in the era when there were no official financial providers like now. Currently, modernization in the financial world has made the loan process even more quick and easy. With gold loans, you can quickly get funding supplements to help meet any of your needs. Unlike other loan types, gold loans don't require you to inform the financial provider regarding the purpose of the loan.
You can use gold loans for all purposes and whenever you have financial needs. A gold loan is a loan you get when you pledge the gold ornaments that you have to a financial provider. The financial provider to whom you pledge your gold will estimate is worth it. On determining your gold value, they will decide your loan amount.
Gold loans come with flexible tenure and repayment options that make it the most chosen loan types among individuals. The interest rate for gold loans is very reasonable when compared to that of other loan types. The gold loan interest rate varies from 6% to 20%, depending on your loan amount, tenure, and the financial provider you choose.
The Loan-To-Value (LTV) is a ratio that the financial provider calculates by checking the purity of your gold. On determining your purity, the financial provider will evaluate the gold loan amount that you are eligible for and provide you with the same. Both banks and NBFCs in the country offer gold loans for individuals in need. You can select the one that best ensembles your needs.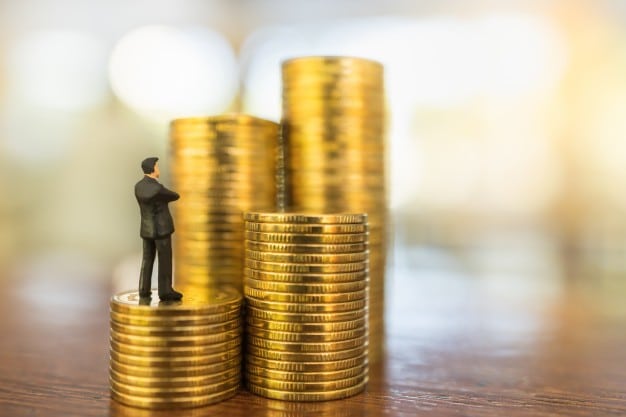 Here are the top reasons why a gold loan is suitable for self-employed individuals:
Improving Your Credit Score:
The most important reason why a gold loan is suitable when you are a self-employed person is that they will not ask for your credit score. As you are pledging your gold as collateral for the loan, the lender will consider it as a secured loan; they will not ask for your credit score. As you don't have to show your credit score, you can get this loan quickly.
When you are a person above 18 years with valid proofs and gold, then you can avail a gold loan online without any hassle. When you are a new borrower or a person with a lower credit score, by getting a gold loan and repaying it on time will effectively create a positive impact on your credit score. With a gold loan, you can improve or boost up your credit score for getting future financial aid.
Easy To Avail:
Compared to other loan types, a gold loan is straightforward to obtain. The Internet has evolved over the years, and people started using it for all their day to day activities. It has made all the sectors get online presence as well that includes the financial industry. Nowadays when you have a mobile with the internet, and then you can easily avail the loan.
The Internet has made everything quicker and more straightforward, so you don't have to worry about anything. When you require financial support, then you can look for the financial providers available and choose the loan product that is suitable for you. After deciding upon the loan product, you have to calculate the EMI that you might pay and choose the one that is apt for your requirements. Also, the repayment options, tenure options, and access to your loan related files are now accessible with Internet access.
Increasing Gold Prices:
Gold is something that is always increasing in the ladder. The cost of gold rises day by day; that is another factor that will help you when you get a gold loan. When the gold rate is high, your LTV will also rise, so the less you pledge, the more you can get a loan amount. Furthermore, the financial provider will offer you a gold loan with a reasonably lower interest rate as the price increases.
Overdraft Option:
When you are a business owner who requires working capital for fulfilling your financial requirements, then getting a gold loan can help you achieve it. There is an overdraft option for the gold loan as like the working capital loan with that you can use the amount you need and repay only for that. For the unused amount, you don't have to pay an interest rate as well, and that will let you save more. But you should be aware of the number of times you borrow the money to make sure you don't exceed the utilization limit.
Priority Sectors Get Additional Benefits:
When you are into the priority sector of the country like the agricultural sector, then you can get additional benefits with your gold loan. The financial provider considers these sectors a priority and will provide gold loans with a low-interest rate and high flexibility. Also, women and senior citizens get additional benefits for their gold loans with most of the financial providers. So check thoroughly and choose the one that best suits your needs.
Formal & Informal Lending Sector:
Banks have always been in the lending business for many decades now. But currently, NBFCs are multiplying in providing financial services for their customers. You should always make sure to check about all the financial providers and then choose the one that suits you the best. NBFCs are best when compared to banks in many ways that make people choose them for their financial requirements.
But the foremost thing that you should keep in mind to check the lender's credibility. When you are sure that the financial provider is trustworthy, then you can choose the loan type and loan interest rate that is the best in the market. So always keep in mind that thorough research will always provide you with the best loan option.