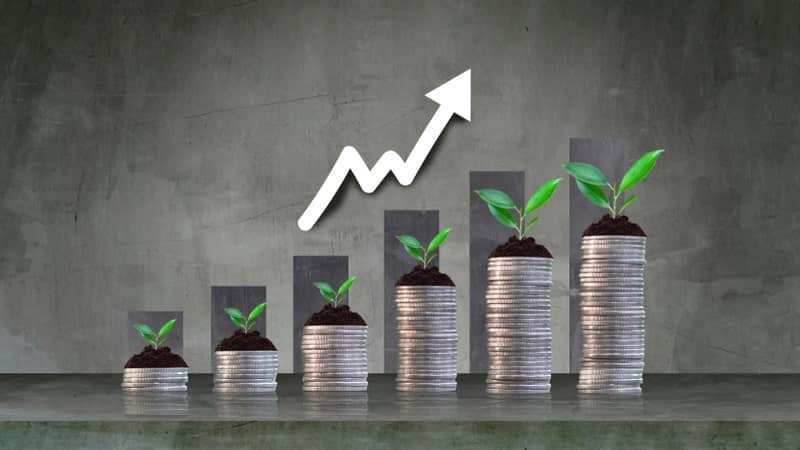 Investments for Beginners and Why Start Investing Early
If you're a beginner, it can be helpful to have a financial advisor to help you navigate the world of investments. A good financial advisor can help you stay on track, explain things clearly, and devise a plan for you if markets go topsy-turvy.
Why start investing early?
When investing, it's essential to understand that investing involves time and education. It's better to start investing early because your money will have more time to compound. This compounding effect will allow your money to grow substantially. Remember that investing involves high risk, and you'll have big emotions attached to your decisions. Many people are intimidated by the thought of losing money.
Several options are available for investing – high-yield stocks, high-yield savings accounts, index funds, and Robo-advisors. The most important decision is what kind of investment is right for you.
Robo-advisors
Robo-advisors are a great way to get started in investing. Robo-advisors offer investment options, from checking and savings accounts to mortgages, personal loans, and auto loans. Most of them provide no minimum investment and only charge a small amount of money per transaction. They are designed to bridge the gap between the financial services industry and the average investor, making sound financial planning easy and accessible to anyone. Sound financial planning involves understanding your current and future financial goals and taking the appropriate measures to achieve them.
High-yield stocks
Dividend yields can be an excellent way to begin investing in the stock market. The dividend yield is the percentage of the dividend paid to shareholders divided by the share price. Investors can find high-yield stocks that pay high dividend yields through a spreadsheet. This spreadsheet is free and is packed with ideas.
The best way to build a robust high-yield dividend portfolio is to follow the buy-and-hold strategy. This strategy forces you to think about the stocks you buy and focus on those undervalued. This helps you generate alpha from capital appreciation. Also, diversifying your portfolio, according to this Motley Fool review, will increase the odds of finding bargain stocks.
Mutual funds
Mutual funds can be the best place to start if you're new to investing. These funds mimic a broad index, exposing you to diverse stocks. This approach can work well in any market situation. However, do your research before choosing a mutual fund. Beginners should opt for no-load funds, free of sales charges and broker commissions.
Stocks
Before you buy a stock, it's important to research it thoroughly. You want to make sure you're investing in a stock that has a promising future. For instance, you don't want to buy a stock that doesn't have a good track record. Morningstar's rating system helps investors find undervalued stocks and determine if they're a good buy. It measures three factors:
A stock's price
Morningstar's estimate of its fair value
The degree of uncertainty surrounding the valuation
A higher star rating generally indicates a stock's undervaluation. Stocks with four and five stars are considered better buys than stocks with one or two stars.
Checking and savings accounts
Savings and checking accounts are two common bank accounts, each designed for a specific purpose. Checking accounts are meant for day-to-day transactions, such as buying groceries and paying bills. In contrast, savings accounts are meant for storing money. Savings accounts typically have higher interest rates and are better for storing large amounts of money. The fees for both accounts, minimum balance requirements, and interest rates may vary from bank to bank. Both types of accounts offer several advantages, but a checking account is best for beginners and those who need to withdraw money regularly.
SoFi Invest
SoFi Invest is accessible for beginners, with no minimum account balance. So you can start investing as little as $1. SoFi Invest is a web-based investment platform that allows beginners to purchase stocks without a fee. Its mobile platform is also relatively user-friendly. It offers low fees, a two-step login, and a modern design. However, SoFi Invest does not offer debit cards or credit cards. So if you are a beginner in investing, SoFi Invest may not be the best option for you.
Real estate
The first thing to do when thinking of starting a real estate investing business is to research your market. There are many potential investments in the real estate industry, so it is crucial to understand what to look for and what to avoid. Location is key when you plan on purchasing rental properties or home flipping. If your investment is in a popular neighborhood, you will have an easier time finding tenants. In less popular neighborhoods, you may have a more challenging time renting your property and run into long vacancy periods and lower profits.
Another thing to consider is the type of property you want. If you have no previous experience, you might consider buying a single property to get a feel for the market. Real estate investing is simpler than you think, but choosing the right team will make or break your real estate venture.
Investing is a great way to make your money work for you. After all, you worked hard to earn it, which should work for you, not the other way around. It's not like the bank is breaking a sweat by paying you to keep it in a vault, so you need to put it to work! Not only does investing help you grow your wealth, but it can also create a second income stream.