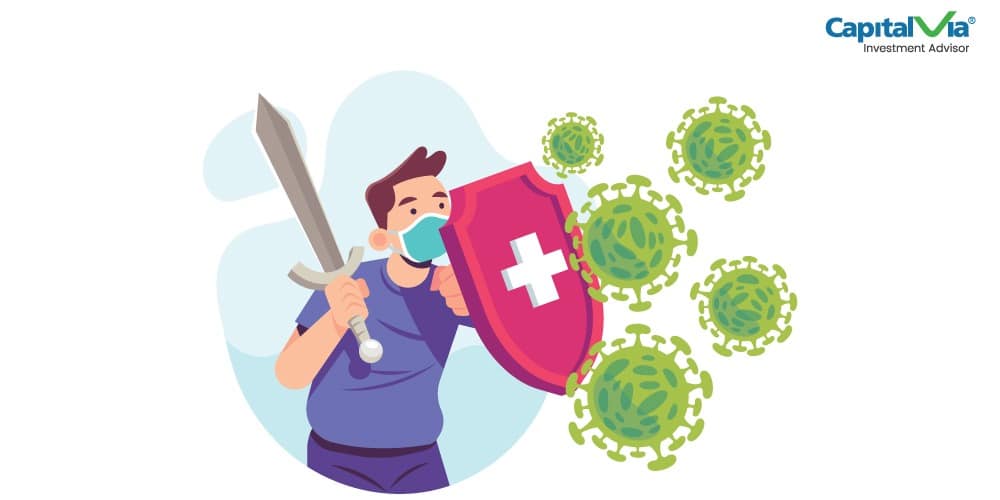 Top 6 Investment Strategies In Times of COVID-19 by CapitalVia
Coronavirus Disease or COVID-19 has brought with itself one of the biggest recession, in which 40% wealth of investors has been wiped off due to the drastic fall in the markets. If we talk about India, the country's benchmark index Nifty 50 slipped from its 12000 marks in January-February to the low of 7511 where it bottomed out. Now, after almost three months of this bottom that we saw, the markets are somewhat recovering and showing optimism amidst persisting uncertainty over a second wave of virus infection globally.
The positive for the market comes only through the news of possible vaccine or medicine being developed to treat this illness, but even that would require time for proper testing and finalization.
In such a case, investments in markets have taken a severe hit as businesses are collapsing and liquidity is running low in the systems. While some investors are quickly pulling out their funds from their investments to keep it with them as cash looking at the economic uncertainty, some others are reframing their investment strategy to make sure that they find earning opportunities in these times.
CapitalVia Global Research Limited has also designed its strategies for investors who fall in the second bracket, to help them invest money prudently. Let us have a look at a few of these strategies and investment plans.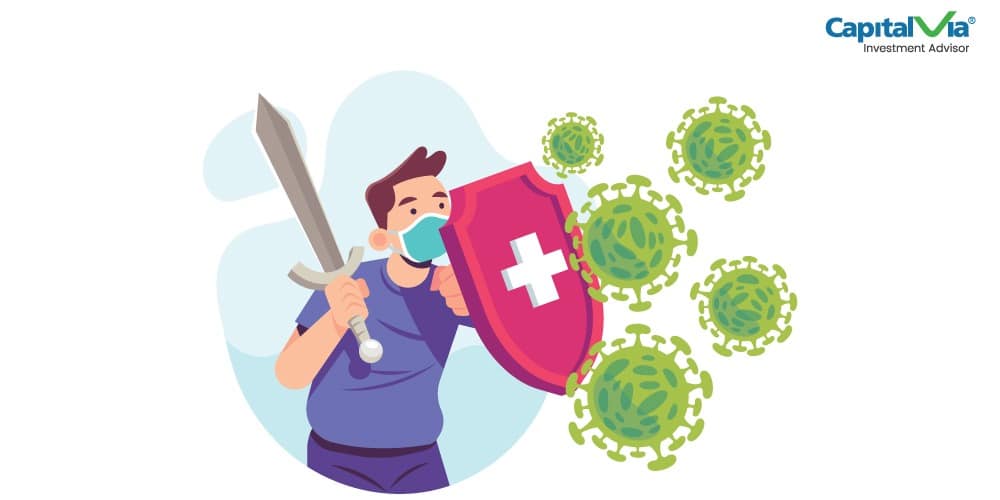 [1] Market Pro Intraday Strategy for HNIs
The current COVID situation has to give intraday traders a lot of opportunities to make money, utilizing the bearish trend in the market by short selling or other strategies. CapitalVia's intraday trading strategy HNI Equity is built especially for traders in the intraday markets, who want handheld assistance in their trades. The trades are based on technical analysis of the stock market and are delivered by qualified research analysts on call as well as through SMS.
[2] Market Neuron Strategy for Long Term Investors
Any major happening in the economy has an impact on the stock markets. The events like Coronavirus, monsoons etc. also have a huge impact. It is for those investors who wish to make use of such opportunities as presented by these events, CapitalVia has fixed strategies which can enable investors to buy stocks at affordable valuations. Investors can hold the stocks for a period of one year and can reap benefits if the stocks show positive growth. The market neuron report is sent over the email.
[3] Vector Cash – Quantitative Analysis Driven Intraday Trading Strategy
When it comes to intraday trading, human emotions play an extremely important role and can make or break the success of an investor. Hence, to take the human emotion element out of the equation, CapitalVia has a quantitative analysis driven investment strategy for intraday traders which is back tested. This strategy generates recommendations for clients at 10:10 am and this recommendation is sent to investors through and email, which has all the details of the right way of investing their money.
[4] MCX Swing Strategy for Swing Trading in Commodities
For investors who do not have time for intraday trading, but want to cash in on major market movements which happen over a couple of days, the swing trading strategy is best suited. For traders who are more inclined to commodity trading, MCX Swing strategy aims to generate recommendations for weekly holdings in all commodities except agricultural commodities.
[5] Commodity Bullion Strategy for Intraday Trades in Gold and Silver
Gold and silver are always a safe haven for investors, especially in adverse times like the COVID-19. These two precious metals being highly liquid also offer a great investment opportunity. For such traders who wish to invest money solely in Gold and Silver futures contracts, CapitalVia has designed an intraday trading strategy dedicated exclusively to Gold and Silver named Commodity Bullion.
[6] QuartileM – Equity Cash Weekly Trading Strategy
Just like swing trading strategy for commodity segment, CapitalVia has a historically tested swing trading strategy for equity investors as well. This strategy follows a simple rule – Buy Tuesday Sell Friday. The idea behind this strategy is that midcap stocks are volatile, responding quickly to the latest news and events and causing large swings. Quartile M is specially designed to search for the trade where stocks lie under the specific strategy, which is expected to give movement throughout the week. It is most suitable for active traders who wish to capture short term swing with a weekly holding.
Final Thoughts
While all these strategies can seem lucrative and beneficial for investors who wish to make the most of recent upheaval in the markets, there are many other steps which you need to follow before investing your money in the markets. You can contact CapitalVia Global Research Limited by simply filling out the form on the website and get a personal assistant to help you in understanding which strategy is best suited for your needs. A personal relationship manager will contact you to understand your requirements and to help you with your investments.