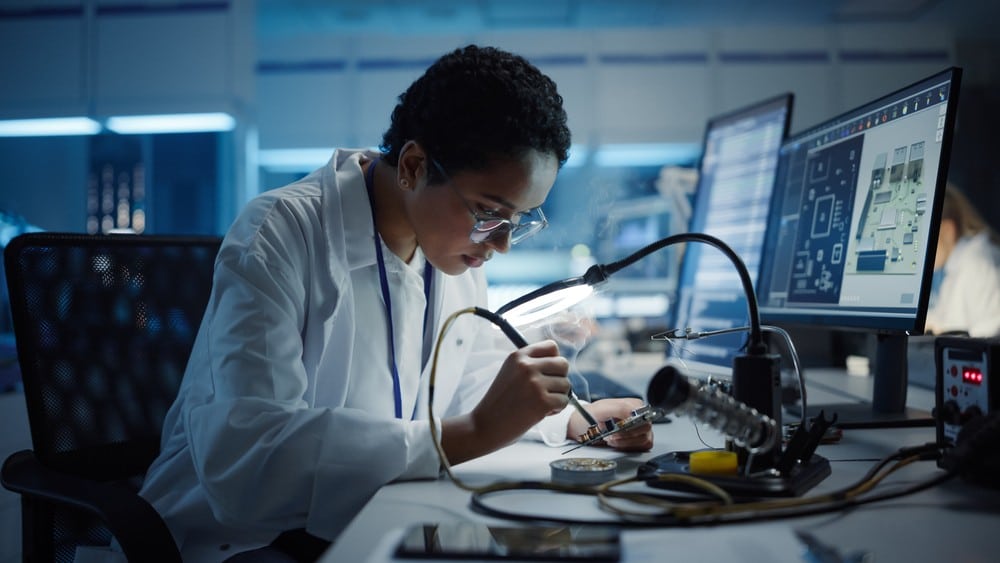 Two Semiconductor Growth Stocks Worth Dip-Buying
The advanced computer chips market continues to expand in value and importance. The pandemic proved the narrative, with most consumer products, from new cars to game consoles, disrupted as manufacturers failed to handle semiconductor components.
The industry valued at $452 billion last year, and analysts believe it might grow to more than $1 trillion in yearly value in the coming ten years. Investors can capitalize on that growth to access multiple opportunities. Here are semiconductor-service firms worth buying at current discounts as the tech sector sees sell-offs.
Axcelis Technologies (ACLS)
Axcelis Technologies does not manufacture semiconductors but sells ion implantation gear to leading chipmakers globally, plating a crucial part in the fabrication procedure. For instance, its Purion machines enable chip manufacturing for several applications, from mobile devices to cars.
The company sees the busiest phase as producers look to increase capacity to satisfy supply shortages and meet future demand as more consumer products adopt digital functionalities. Thus, Axcelis boasts a lucrative potential in earnings and revenues.
The company targets $850M in revenue in 2022. Moreover, the company remains highly profitable, with 2021's earnings per share at $2.88. This number could see a 53% surge to $4.41 this year (analysts' estimates).
Cohu (COHU)
Cohu also offers vital services and equipment to chipmakers globally. It concentrates on testing & handling, ensuring end users get performing products without defects. Cohu integrates AI (artificial intelligence) into its fault detection technology, which can identify harmless defects and structural problems. Cohu remains a game changer, especially with its improving AI capabilities.
Cohu's semiconductor-producing client addresses several issues, though the company changes its path to the automotive sector during the pandemic to solve crippling chip shortage within that industry. The business accounted for the firm's most revenue in 2021. Moreover, it seems to peak again, as the mobility sector accounts for about 16% of 2022 Q1 revenue. Mobility might mean everything from chips essential in VR video, mobile displays, and 5G connectivity.
COHU stays 46% down from its ATH. And that could mean a lucrative 'buy' opportunity. The firm will publish its 2022 Q2 earnings on 28 July, and the latest business updates show it will exceed revenue expectations. Nevertheless, the focus should be on the long-term since the $1.3B firm boasts a lucrative growth potential within the semiconductor space.