Background
To trade in the Forex market, you need to have a brokerage account. Also, your broker will provide you with a platform through which you will be accessing the market, doing your research and analyses, and placing and monitoring your trades.
As a result, it is very important that the platform is easy to use and adequately equipped. Also, since the Forex market is a fast-tempo one, the platform must support the instantaneous execution of trades.
There are many such platforms in the industry. Here is a guide for you to understand how they work so that you can have optimal trading experiences on whichever one you eventually choose to use.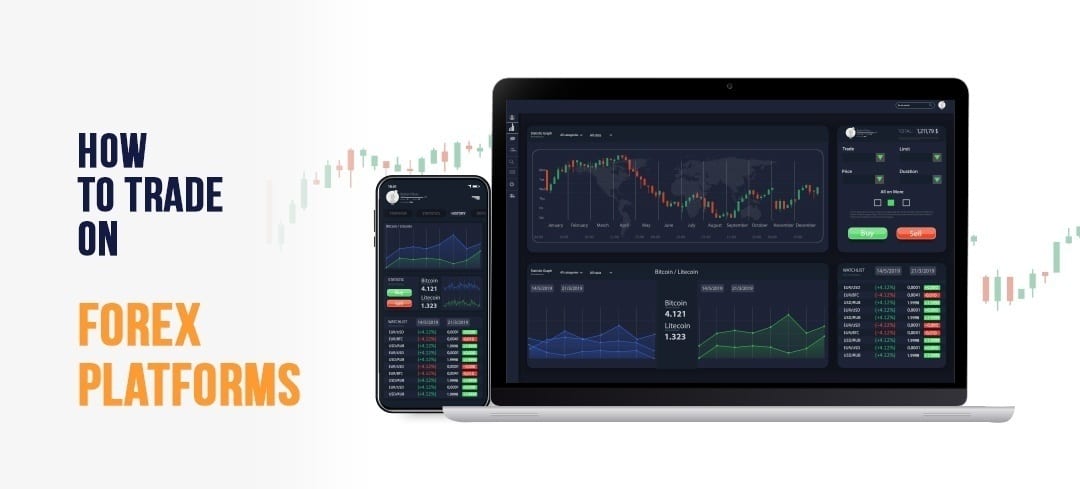 MetaTrader 4
MetaTrader 4 is certainly the industry-standard trading platform. In fact, in its over ten years of existence, it has grown to become almost every trader's delight. And for good reasons. The MT4 platform, as it is popularly called, is insanely easy to use.
MT4 has a clearly set out layout with highly useful tools carefully integrated into it. It has 3 execution modes, 4 pending order types, and supports approximately 500 account groups. The platform, overall, provides enough functions in the way of comprehensive analysis and flexible trading systems.
With 30 technical indicators, 31 analytical objects, and 9-time frames, the MetaTrader 4, indeed, deserves its place as the most preferred forex mentor trading platform. It also has a mobile trading app.
ZuluTrade
ZuluTrade has gained its popularity through its efforts in availing retail Forex traders the huge opportunity for social/copy trading. This is how it works. ZuluTraderanks its traders based on their generated return on investment (ROI) and their risk behavior.
From that broker's pool of the best trading minds, according to your capital and risk appetite, you can select a strategy to be copying by constantly converting their trading advice into live trades. With this arrangement, ZuluTradehas been able to turn around the performances of many erstwhile struggling traders.
Besides, the broker provides other services such as the ZuluGuardwhich enables its clients to auto-protect their accounts.
NinjaTrader 8
NinjaTrader 8 is free-to-use next-generation trading software. The multi-award-winning platform is packed with over 500 user-driven enhancements to make a completely modernized framework and to provide an interface that gives traders consistently exciting experiences.
On the list of NinjaTrader 8's upgraded enhancements are historical bid-ask data, sub-second market data stamps, and improved backtesting functionality. Now, it has also been equipped with the ability to add custom columns and indicators to SuperDOM.
Created with the latest technology, NinjaTrader 8 is the platform you need especially if you are a newbie trader. The platform's tools can help you optimize your trading, while also giving you opportunities to evaluate your performance from time to time.
OANDA
OANDA does all things currency. From money transfer to currency conversion and CFD trading, itis a household name. But most importantly, the company is known for its state-of-the-art, powerful automated trading platform that has grown to become one of the most widely used in the industry.
The OANDA trading platform can be accessed from your desktop and browser. Additionally, the platform is also available as mobile and tablet apps. The company's Exchange Rate API delivers data on 200+ currencies and also, via the platform, you can access real-time rates for all the major FX pairs, plus up to 25-year historical exchange rates across 38,000 Forex pairs.
If you are unusual between either OANDA or MT4, use OANDA as the former combines access to its own platform as well as to MT4.
IG
IG has been in operation since 1974. It offers a wide range of investment and trading options such as spread betting and CFD trading on forex, indices, cryptocurrencies, commodities, and shares. In fact, over 16,000 markets are supported!
Are you an experienced trader? You should use IG. The broker's platform supports the instant execution of trades at competitive costs. Are you new to trading? Use IG. Its wide range of solutions will teach you how to trade and manage risk.
IG also has an investment management arm that offers portfolio management and financial advisory services among others.
cTrader
No matter your trading experience and preferences, cTraderhas got one thing for you. The Forex-centered platform is equipped with a vast array of functions that makes trading easy to do. It is available in desktop, web, and mobile forms.
The cTrader platform has become adopted by a range of brokers over the years. From Axiory Global to FiboGroupand a host of others, you can be sure that your chosen broker is on the
There you have the best trading platforms in the industry. Although some are already integrated with forex signal service functions, you might want to have your customized, dedicated signal provider. Do not search. 1000pip Builder is there for you and you can sign up for a membership with them.