A self-owned property is the biggest dream of every Indian. But often in our eagerness to fulfil this dream, we end up being careless in assessing how much the property will cost us. In other cases, home owners are deliberately misled by fraudulent builders. It is therefore necessary for us to be aware of all hidden charges, before buying a home.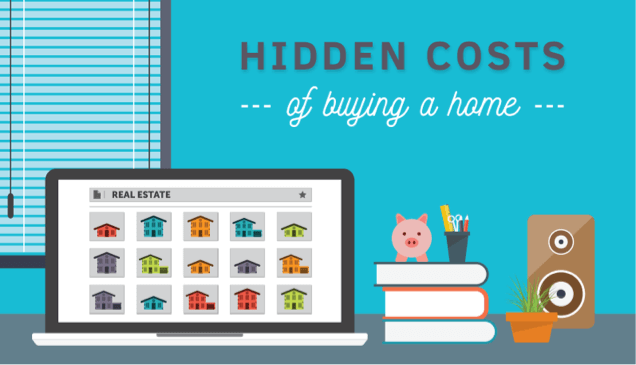 Carpet Area, Built-Up Area and Super Built-Up Area: The general mistake you make when you hear the square footage of a flat is to ignore the space occupied by the walls. The built-up area comprises all that is enclosed by the outer perimeter of the outer walls of your house.  Even in an RCC structure, walls can amount to up to 20% of the built-up area, depending on their thickness.
What matters to the consumer is the area on which they can move about, lay their furniture etc. This is the carpet area.In fact, the super built-up area even comprises a proportionate share of common regions like the stair well, lift shaft, lobby etc.
If you are ignorant about these technical terms, you will surely get a rude shock. So, ascertain what you are paying for.
Registration cost: Next, registration of a purchase has to be made by a buyer. Check what is being publicised, 'with registry' or 'registration charges extra'.The sad thing in India is that we have a system of cascaded taxes. The previous owner had paid tax during registry that further adds to the cost. During resale, tax will again be levied on the magnified cost.
Cost cutting measures: In metro cities, in multi-storey buildings, you get flats where windows have not been grilled and slots have been left for wardrobes. Hapless buyers have to wait for months before getting the carpentry done.
In smaller towns, where single or double storey houses are still available, builders charge extra even for making slab projections over window and lofts inside.
Electrification: In multi-storey buildings, electrification is easy and mostly provided by the builder. However, in case of structures on singly owned plots of land in a township, sometimes the buck is passed to the purchaser. It involves not only the rigours of pursuing government offices but the unpaid time you have to take out of your work.
Delay in possession: Remember, even a year's delay would lead to more rent being paid by you where you currently live.It would lead to loss of tax benefit if possession is given after three years from the end of the financial year in which the house loan was taken.
Add to that, the interest that your money could have been earned, had it been invested elsewhere, and you understand the gravity of the issue.
It is very important to be mindful of these extra charges – without them, the offer may look enticing, but it won't hold to a careful analysis.