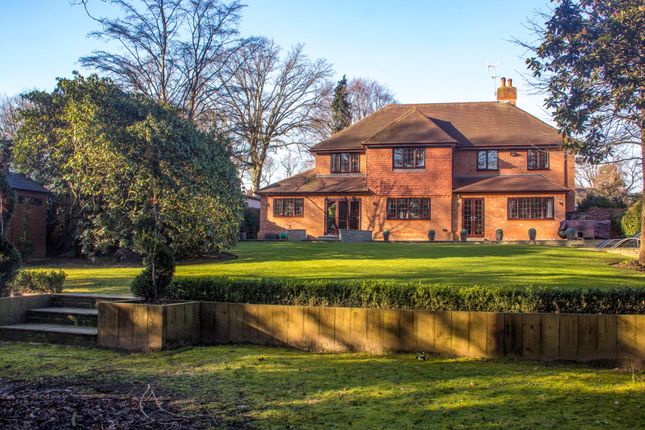 6 Qualities to Look for In Good Estate Agents in Addlestone
Addlestone is located in the rustic part of Surrey and remains the most affordable alternatives to the other posh neighbours around, including Weybridge, and St. George's Hill. It is in close proximity to Gatwick, Heathrow, M3, and M25. Addlestone is a popular town that attracts several people to its property market, mainly because the prices of the properties in this region are about 15% less than those in Weybridge. This quality is what attracts several singles and first-time buyers, who search for good and reliable estate agents in Addlestone for the right direction to finding a suitable home.
The town is famous mainly for its Victorian style and post-war properties. It has flats which are available for a price range that's about £150,000 less, the three-bedroom homes, and Victorian cottages are less for an affordable price, whereas the bigger Victorian houses can range slightly more in price.  It has several homes and properties available.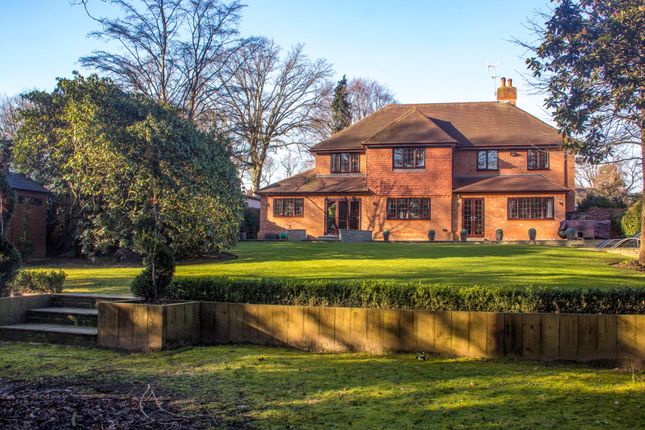 If you are searching for a suitable house, you will need to consult estate agents, and when searching for the best ones, here are the qualities you need to look out for in them.
They Should Communicate
A major problem for people is a lack of proper communication from their estate agent in Addlestone. If you are a house buyer or a seller, it is nothing new but the entire process can be stressful if the agent you choose is not good at communication. Keep in mind that the housing market is a time-sensitive one, and you will need an agent that will let you know exactly where you stand with your current selling and buying situation, so you will be able to move on time to another potential buyer or a property.
It is highly important that the agents should stay in contact with their customers and their clients. They need to stay well-informed regarding the property so a quality you need to watch out for is timely and quick responses.
Be Good Listeners
A good agent will guide you to be wary of agents who talk too much. If you are not able to get your word across to them while communicating, then you have got a problem. As a customer or a client, you are the one who needs to do all the talking and make sure that your estate agent, such as one at Yooodle should take their time to understand your needs and all your requests. In return, a good agent should also ask you different questions to have an idea of what you expect.
Tech Savvy
Today, the online market is more like a top tool in every estate agent's arsenal and it is important that everyone should know how to use the web to your advantage. If the agent you go to avoids using the internet, then you also need to avoid them. In addition, know that a good agent should have a website that has listings of various properties available to rent, sell or buy with its details. Hence, when you choose a good agent, make sure they are tech-savvy.
Honesty
In any property market, honesty remains the number one quality that you need to look out for in your agent. Without the right one, you are prone to see poor quality options and failed services. If you are honest with your agent, ensure they are also honest with you in return. Discuss all your options with them, and they should be able to guide you well on the most suitable options.
They Should Be Proactive
A good estate agent should also be proactive. This means they need to call potential buyers every now and then, communicate openly with the existing customers and they should chase new leads on a constant basis. Note that the key to being proactive is to keep your clients well-informed. The agent should contact you when they find a property that fits your needs, and if they keep calling you over again, it simply means that you are not providing them with enough information.
Adapt to the Needs of Their Clients
Agents should be able to understand their client. Some of their clients would communicate via email, while others via a quick text message. While others would prefer a phone call, but the point is to be able to understand the needs of the clients and what they expect from their sale. Just know that it is the responsibility of a good estate agent to understand the needs of clients and not ignore them.
When searching for good estate agents in Addlestone, you need to consider these qualities, and only choose one when you feel satisfied with the services and options in property listings they have to offer. Evaluate your options and invest accordingly.