There is no facet of the world that has not seen the development of technology to make functioning easier and better, and real estate is no different. The work of a real estate agent is difficult, and involves a lot of follow up and paperwork, among other things. However, with the advancement in technology, both hardware and software, several opportunities have arisen for real estate brokers to differentiate themselves and improve the satisfaction levels of their customers. Some of the ways in which technology can help real estate brokers are: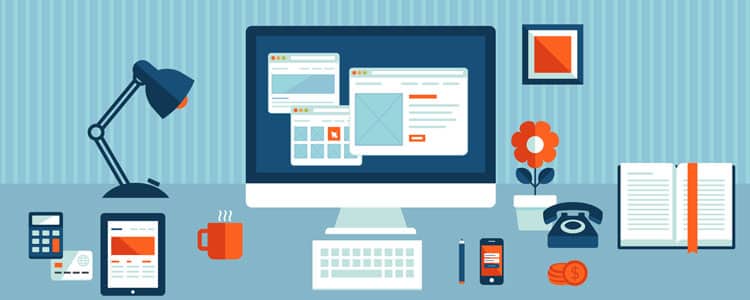 Showcasing Credentials: One thing that really works in the real estate industry is past experience and referrals. And the best way agents can showcase their profile is by having a good presence on all social media channels and networks where their targeted audience is present. This includes social networking websites such as Facebook, LinkedIn, etc. as well as the various real estate aggregation platforms that are currently available in the market today. Platforms such as Indian Realty Exchange (link to IRX) allow real estate agents to showcase themselves, list their properties and get rated by past customers, which is much easier and cheaper than offline marketing options.
Lead Management / CRM Systems: Most real estate brokers now carry powerful mobile phones in their pockets, which provide more computing power than desktops. Keeping this in mind, major ERP and CRM developers have developed lighter versions of their applications that can work on mobile phones and can help real estate brokers in recording, following up on, and closing leads, eliminating the need for a lot of paper based data capture.
Networking: Introduction of tools such as SMS and WhatsApp has made it much easier for brokers to stay in touch with their customers and also allow them to become part of networking groups with other brokers and agents, where they can discuss about their respective inventories, projects, etc. This can be extremely helpful in new lead generation, staying up to date with market conditions as well as latest news and relevant legislation.
Staying Up To Date: The internet is a great resource and contains heaps of information regarding latest trends, legislations, as well as project launches, etc. During their travels, brokers can easily subscribe to leading news sources and forums which share information about the real estate sector and use this for always being equipped with the latest information, as well as tips and tricks on how to get better at their job by following popular real estate blogs where successful brokers share helpful articles from their personal experience.
Leveraging Online Listings & Platforms such as Quora: Today, there are several websites on the internet that list properties and projects. Brokers can register themselves on these websites, which can also help in lead generation. Some of the leading platforms are Quikr Homes (link), Housing, Magicbricks, etc. Other than this, Quora is a very effective platform where people ask several real estate queries. Brokers can actively target these discussion threads and generate leads through the same by valid and relevant content and insights.
A lot of modern listing platforms are trying to eliminate brokers by directly getting in touch and dealing with the buyers, and the only way for brokers to stay relevant in the real estate sector is for them to accept technology and use it effectively to market themselves as well as manage their business.