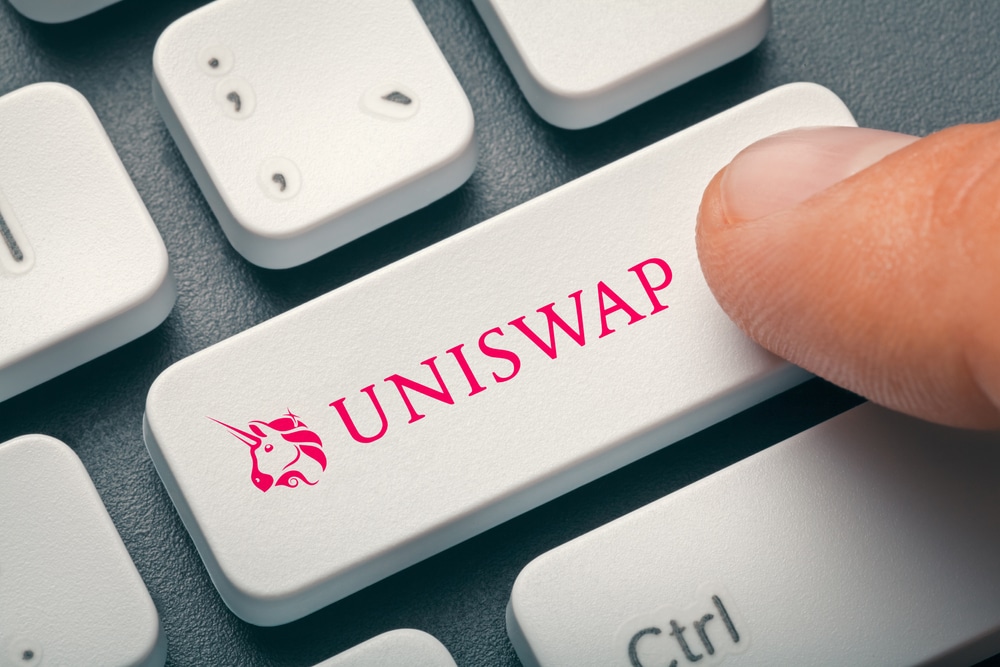 Multibridge Governance Solution Introduced By Lifi Following Uniswap Debate
Lifi has, in a recent post, portrayed the need for a new bridge aggregator. The confession arises from the ongoing debate that cross-chain decentralized autonomous organizations (DAOs) can only accept votes verified by more than a single bridge.
An August 17 announcement from Arjun Chand, LiFi research lead, shows that LiFi, a multichain bridging protocol, has introduced a multi-message aggregator for DAO governance. The aggregator's documentation reveals that its implementation by decentralized exchanges (DeFis), Web3 protocols, and lending applications will aid in averting attacks originating from cross-chain bridges.
DAO Considers Alternative to Ending Attacks Targeting Cross-chain Bridges
This declaration follows a heated debate concerning bridge security on the Uniswap forums in late January and early February. It was determined that no bridge possesses all the security elements required for safe governance.
UniswapDAO is the decentralized autonomous organization that governs the crypto exchange Uniswap. In January, it started discussing launching another copy of Uniswap to BNB Smart Chain (BSC).
Decentralized Autonomous Organization Disputes Choice of Single Aggregator
The situation evoked questions concerning Uniswap's governing on a single chain because most votes were taken on the Ethereum platform earlier. On January 24, the decentralized autonomous organization voted to launch another copy of Uniswap to BSC and to utilize Celer, a bridging protocol, to deliver messages from BSC to Ethereum.
Despite the proposal's passing, disagreement flared up almost instantly concerning picking Celer Bridge to deliver messages. Some DAO participants said Celer lacked adequate security to avert cross-chain governance attacks. Rather, they suggested using DeBridge, Wormhole, and LayerZero. However, some participants believed Celer was an excellent option.
Second Vote Delivers Victory for Wormhole
On January 31, a second vote was held by the DAO regarding the most appropriate bridge to be utilized for governance. Wormhole emerged victorious and was picked as the certified bridge for governance.
Despite Wormhole's win, the referendum was controversial. In this case, only 62 percent of Uniswap tokens were utilized in casting 'yes' votes. On the contrary, most UniswapDAO proposals acquired nearly undisputed votes for or against.
Wormholde Utilization Capped to Temporary Solution
In the debate that led up to the vote, most participants deduced that Uniswap must utilize several bridges rather than one. Hence, in case one became hacked, the rest would repel the malevolent messages sent by it, thus averting an attack.
Nevertheless, at the time, no multibridge solution existed. As such, the proposal's proponents claimed that Wormhole should be utilized up to when a multibridge solution is developed.
Via an announcement on August 18, Chand claimed the team's new bridge aggregator would offer 'a future-proof solution for various cross-chain messaging requirements.' In the future, this would avert protocols from relying on one bridge for governance messages.
Multibridge Collector Approved by DAO Members in Second Vote to Replace Wormhole
The aggregator's documents show that to be valid, protocols can utilize LiFi to require that votes be authenticated on two out of three bridges. For instance, one bridge can claim that a DAO token holder voted 'yes,' but the rest can claim they voted 'no.' In such a case, the 'no' vote would be validated. Further, the aggregator's configuration can be done by utilizing three out of the five bridges or any other ratio wanted by DAO.
LiFi is not the only team to develop a multibridge collector for decentralized autonomous organization governance. In March, Gnosis unveiled a similar protocol called 'Hashi.' In June, a UniswapDAO committee divulged that Hashi lacked production readiness, lacked a bug bounty, and had unconcluded audits. As such, it deduced that it could not deal with DAO governance.
The LiFi aggregator is yet to be audited. Via an announcement, Chand claimed that in the near future, they would improve its testing and submit it to Trail of Bits for auditing.