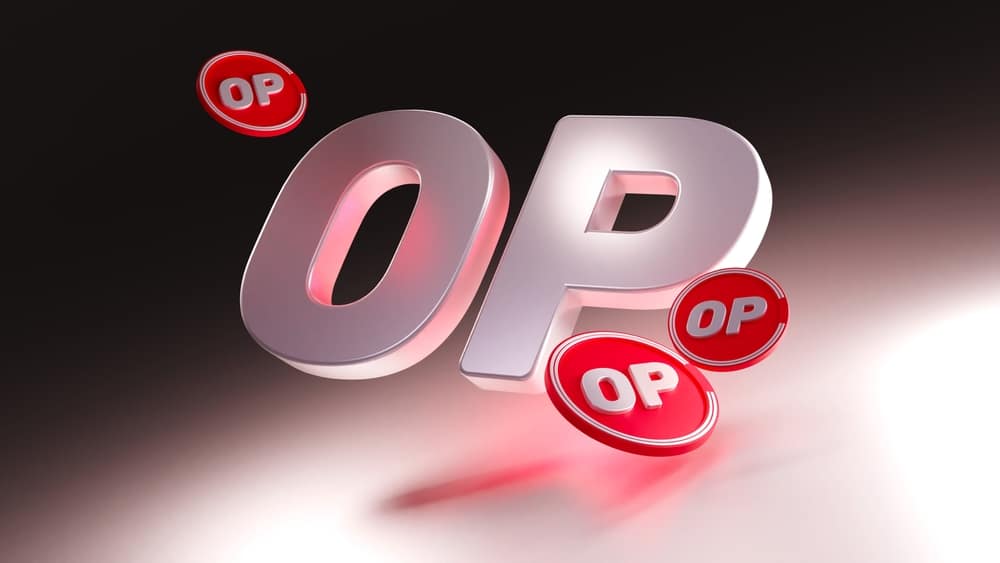 Ethereum Layer-2 Optimism Taps Ex-Polygon Studios CEO Ryan Wyatt
Optimism Unlimited has, on its Monday, November 13, unveiled former Polygon Studios chief executive Ryan Wyatt. Wyatt joins the Ethereum layer-2 scaling network four months after exiting Polygon Labs.
The former head of YouTube Gaming is set to assemble a team to support the accelerated adoption desired by Optimism. Monday's announcement disclosed that Watt is assuming the chief growth executive role at Optimism Unlimited, identified as a newly established subsidiary under the Optimism Foundation.
The official statement indicated that Wyatt will build a team to facilitate Optimism development and adoption in multiple functions. In particular, Wyatt is assembling a team to support business development, partnerships, and marketing functions.
Ex-Polygon Chief Joins Optimism for Unique Decentralization Challenge
Before the official announcement, Wyatt hailed Optimism for assembling the best team across all crypto projects. Particularly, he lauded Optimism ethos and achievements in the past 12 months, evident in its superior tech perspective and attracting reputable investors.
Watt reiterated the opportunity to ramp up the scaling network's non-technical efforts by tapping into his nurtured expertise. Wyatt headed the Polygon Labs since February 2022 before stepping down in July when former Polygon Labs chief legal executive Marc Boiron assumed the chief executive role.
Wyatt joining Optimism is unsurprising as he had disclosed plans to remain within the crypto industry when departing Polygon Labs. He added that exiting Polygon Labs would offer opportunities to take on challenges elsewhere. He hinted the challenge would involve growing a relatively young decentralized network.
Optimism Taps Wyatt to Scale its Business Development and Adoption
Wyatt hailed his recruitment at Optimism, describing it as a special moment to build a team and community before turning the keys to the world. He indicated that Optimism offers the opportunity to take on the challenge he described as satisfactory for his ambitions of becoming impactful.
Optimism, co-founder Jing Wang, indicated that the adoption of the layer two scaling network was primarily leveraging the support of a two-person business development team. She hailed Wyatt's addition as timely and optimistic he would ramp up the support needed by the business development to make a considerable impact.
Wang was optimistic of Wyatt's capabilities to grow Optimism adoption a hundredfold. A reflection of Wyatt's input at Polygon Labs features credits for tapping several prominent brands to build atop the Layer 2 scaling network.
Wyatt oversaw the onboarding of leading global brands, including Reddit, Nike, and Starbucks, to earn project of the year recognition in 2022. Wyatt leaped the credit for onboarding mainstream brands.
Wyatt was questioned whether he intends to replicate the tried business development and brand adoption tactics deployed in Polygon. The executive admitted he would deploy several tactics.
Nonetheless, Wyatt restated that Optimism prioritizes decentralization. As such, he would prioritize communities' growth instead of assembling large and centralized teams to drive Optimism adoption. He described Optimism as focused on decentralization, offering a unique opportunity to tap and rally the community towards amplifying the Ethereum scaling network efforts.
Wyatt Targets Transforming Optimism into Bedrock of Blockchains
Wyatt is joining Optimism when its OP Stack technology is already driving multiple networks. Notably, the Stack tech is powering Base, considered an Ethereum layer-2 network currently under Coinbase incubation since its unveiling this year. Wyatt hailed Optimism's expansive reach considering that Base is hosting the Friend.tech identified as a buzzy social application. As such, he seeks to amplify a similar path to enable OP Stack to support other scaling networks.
Besides Ethereum, Wyatt's eyes transforming Optimism into a bedrock of all blockchains. He considers Optimism's course as rightfully positioned towards the objective.
Wyatt delved into the esports and gaming experience nurtured when leading YouTube Gaming before joining Polygon Labs. In his attempts to accelerate adoption centered on digital item ownership, he declared that gaming would constitute a critical focus at Optimism.
Wyatt portrayed Optimism that digital ownership within several game subsets will gain importance. He affirmed pronouncements he conveyed during his reign at Polygon Labs that gaming is a critical pursuit for Optimism worth attempting in several projects.