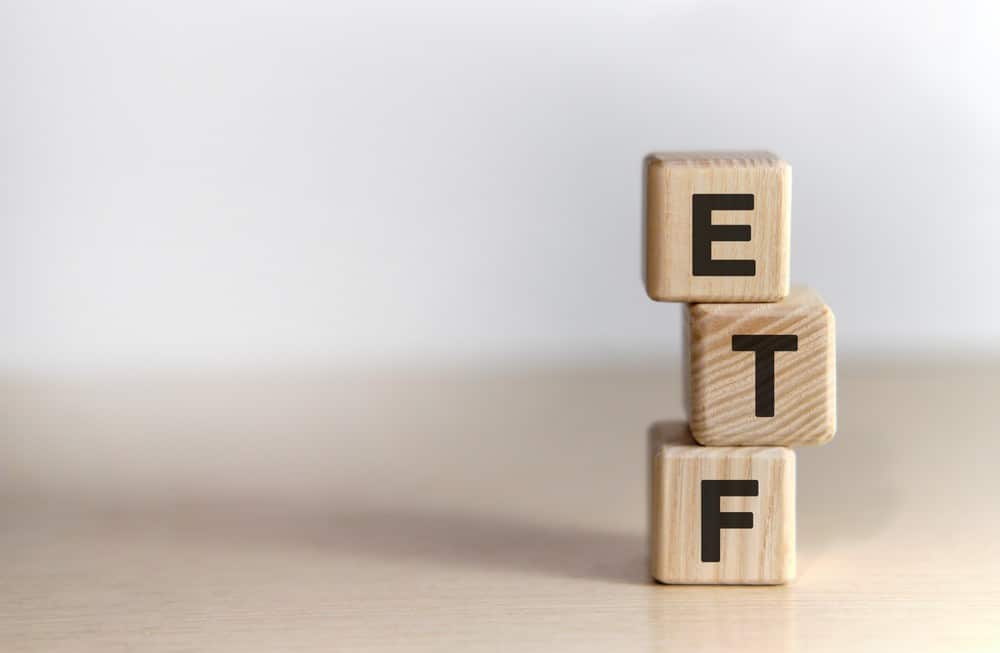 Ark Invest Partners with 21Shares to Launch Crypto ETF Products
Financial investment firms namely Ark Invest and 21Shares have collectively launched a new suite of digital currency ETF products. On this account, the firms intend to launch five new ETF products that will be listed on the Chicago Board Options Exchange (CBOE).
The digital ETFs will become available for trading starting next week. The product is led by Ark Invest under the wing of pro-Bitcoin investment executive Cathie Wood. She is collaborating with 21Shares to introduce a new virtual currency ETF.
This product will provide investors with a set of new actions that are looking to add cryptocurrencies in their trading portfolio. Companies are going to issue on-chain signals and investment experience to ensure long-term capital appreciation by seeking positions in Bitcoin and Ethereum futures derivatives.
The firm has noted that it does not have spot Bitcoin investment options. The company also highlighted that investors who are seeking exposure in spot price of Bitcoin should invest in other assets.
Ark Invest and 21Shares to Introduce More Investment Options for Crypto Investors
Ark 21Shares Blockchain and Digital Economy Innovation is one investment product outside of BTC and ETH futures. As per 21Shares, investors will be able to use a holistic approach to contribute to the expansion of the blockchain sector.
Bloomberg market analyst recently noted that SEC has specified time duration to approve Bitcoin ETF filings. James Seyffart, noted on 8th November that SEC may verify 12 ETF filings if the concept is approved by the federal agency.
However, the analysts have noted that the scenario is one of the probable outcomes. On the other hand, ARK Invest offloaded Grayscale Bitcoin Trust last month. As per reports, the firm sold around $2.5 million GBTC shares that accounted for 2% Ark Invest holdings. On 25th October, the firm sold an additional $1.8 million GBTC shares.
Meanwhile, the firm invested $12.4 million in various crypto-backed stocks. The firm also gained $2.4 million exposure in Robinhood shares on 24th October. The recent victory of Grayscale against SEC has lowered the discount for GBTC shares that has contributed to the increase in value of the underlying asset.
Grayscale to Convert GBTC into Bitcoin ETF
The Securities and Exchange Commission is currently having correspondence with Grayscale for the issuance of a Bitcoin spot ETF. Chief Legal Officer, Craig Salm noted on this account that the firm is in talks with the Trading and Markets Division of SEC.
Gary Gensler remarked that he will refrain from sharing any updates on the ETF filings at the federal agency. He noted that ETF filings are public investment products that are treated like IPOs.
Bloomberg analysts, James Seyffart and Eric Balchunas, talked about a set window for approval of 90% of Bitcoin spot ETFs. JP Morgan analyst noted that SEC can face a barrage of lawsuits in case of unfavorable ruling.
On the other hand, the court-appointed advisors of FTX estate are planning to sell $744 million in GBTC share. The proposals to sell the GBTC funds have come from debtors during a price committee.
On this account, FTX has filed for approval of GBTC funds, Bitwise assets, and trust assets sales through an investment advisor with the courts on 3rd November. FTX exchange filed for bankruptcy in November and its former CEO was sentenced to 115 years for defrauding investors last week.