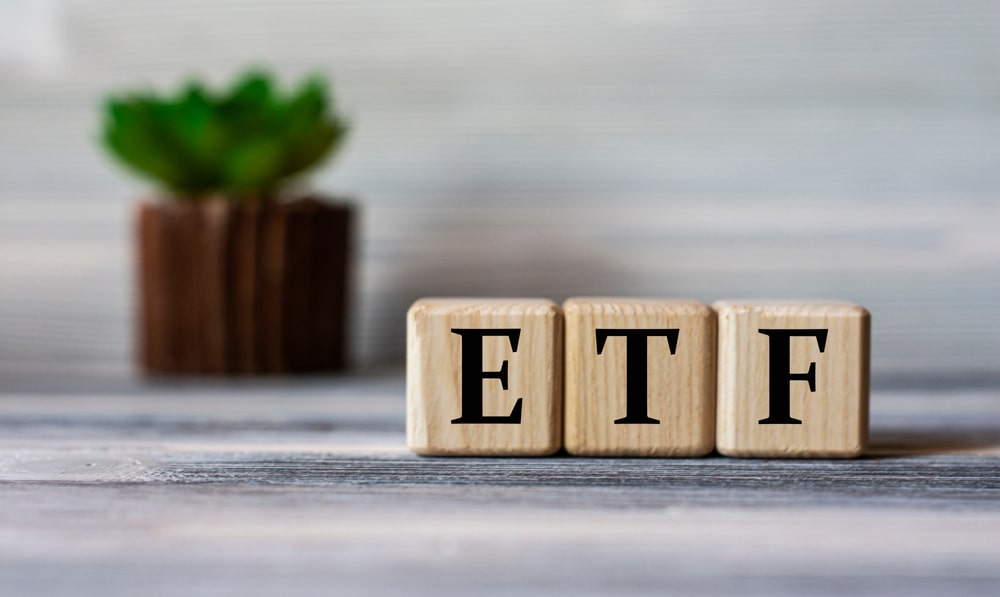 ProShares Introduces Short Ether-linked ETF
ProShares introduced the first Bitcoin-linked ETF in the United States. The ETF was listed at NYSE under ticker BITO backed by Bitcoin futures. The company has recently listed Short Ether Strategy ETF.
The ETF is set to list at the NYSE Arca under the symbol SETH. It is important to note that ProShares specializes in ETFs. It introduced the SETH ETF product on 2nd November. The shares of the Ether ETF are set to star trading at the New York Stock Exchange's Arca.
In this manner, the investors will obtain profits from Ethereum price volatility. Much like other digital currency ETFs, SETH will obtain exposure through futures contracts for Ethereum in accordance with the official announcement.
ProShares CEO Michael Sapir claimed that SETH is a short exposure for ETH which is an expensive option on the spot markets. The latest launch of SETH is offering an investment opportunity for the investors to profit from the rise and fall in ETH prices through brokerage account.
BitMEX Founder Expects China to Approve Bitcoin Spot ETF Following USA
The Securities and Futures Commission of Hong Kong is processing an application for Bitcoin spot ETF. A Bloomberg article published on 5 November indicated that SFC head Julia Leung talked about spot digital currency ETFs during an interview.
BitMEX co-founder Arther Hayes commented on the matter claiming that the incident is another sign of ongoing tussle between the USA and China. Hayes posted on social media on 6th November that if the proxy asset management firm of USA namely BlackRock launches a spot ETF, China is likely to follow suit.
Coin Bureau also reacted to the news of digital currency-backed spot ETFs in Hong Kong. The firm retained that SEC can face pressure similar to jurisdictions like Hong Kong for issuing a Bitcoin spot ETF.
Meanwhile, analyst and influencer Lark Davis also noted that other countries like China do not want to miss out on digital currency opportunities.  
Hong Kong will allow retail investors to trade spot ETF backed by BTC and other virtual currencies. Spot cryptocurrency ETFs are still not approved but regulators from USA and Hong Kong have approved Bitcoin futures ETFs.
Hong Kong regulators approved crypto futures ETFs in 2022 after one year of COSP futures in United States. Two Bitcoin futures and one ETH futures ETFs generated $1.19 million in daily trading volume during Dec 2022 to Feb, 2023 as per HKSE report.
Hong Kong Regulators Define Legal Framework for Tokenized Investment Products
SFC recently published a circular concerning the development and release of tokenized investment products on 2nd November. SFC officials have cited market demand and development goals as the main reason for issuing commercial guidelines for publishing tokenization framework.
The circular consists of 12 points that focuses on 4 main points. These important factors include contract drafting for tokenized assets, transparency, standardized management, and qualification for publishing tokenized securities.
SFC officials claimed that the agency is working on bringing primary dealing of regulated tokenized investment products. On this front, the product issuers are required under law to assume full responsibility for their tokenized products.
At the same time, businesses offering the service will also account for keeping detailed records, ensure operational integrity, and meet other basic requirements. The agency noted that businesses offering tokenized products shall not use public and permissioned blockchains without completing the auxiliary requirements.