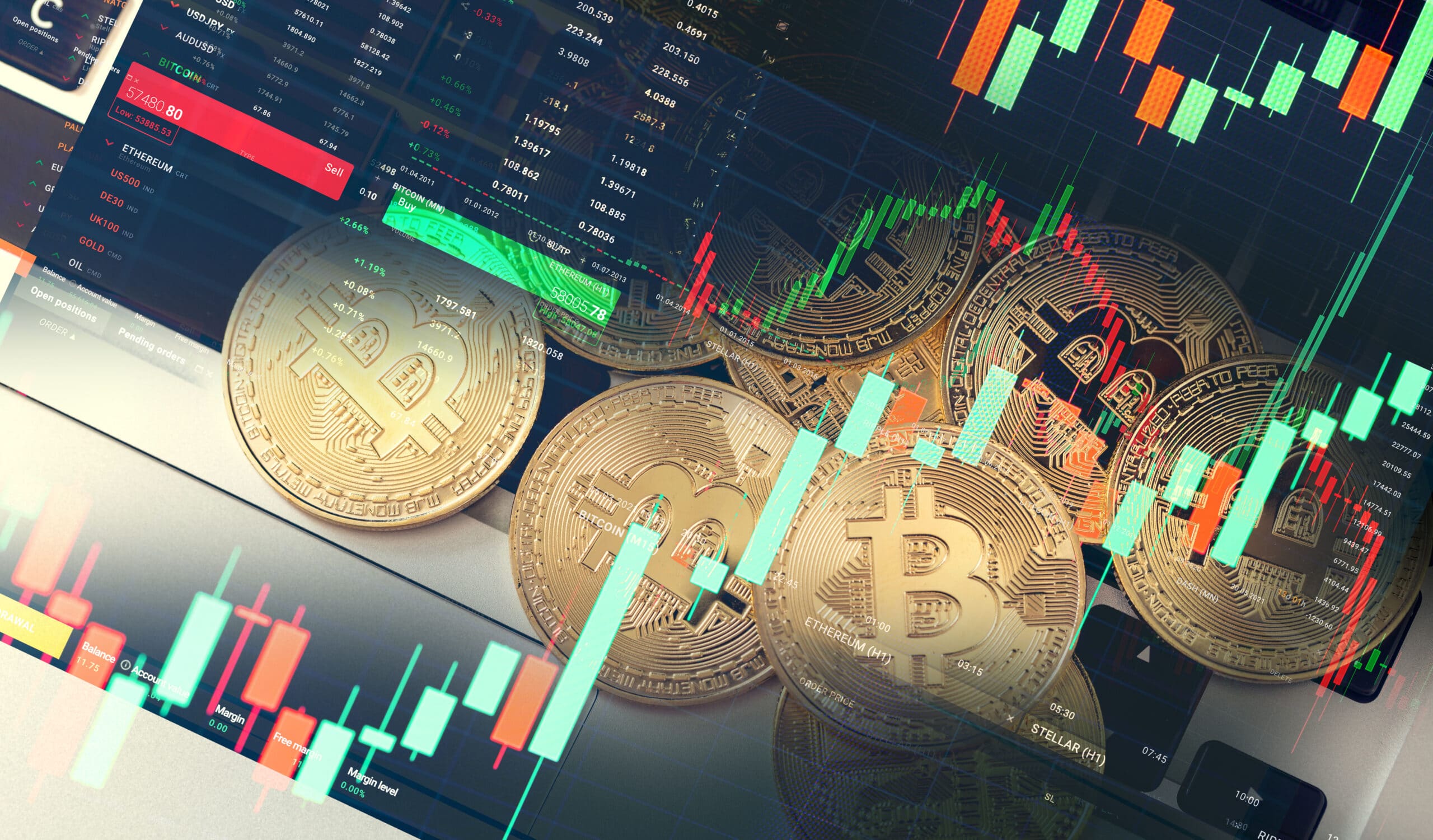 CME Outshines Binance in Bitcoin Futures Trading
Investors are talking about a flippening event as Bitcoin futures open interest on CME outbids Binance. Chicago Mercantile Exchange (CME) now has the largest portion of Bitcoin futures open interests. The change has arrived on account of Bitcoin prices reaching the highest of $37k since the beginning of the ongoing year.
A few analysts have commented on Binance flippening by CME in terms of BTC futures open interest. Open interest calculates the total number of outstanding contracts in futures trading.
It represents the total number of unsold futures contracts at a given time. Open interest is the difference between shorts or contracts reserved with sellers and longs or contracts held by buyers. James Seyffart, an ETF market analyst at Bloomberg recently posted some observations about the new changes.
He raised the question of whether these open interest is going to address the growing concern of Securities and Exchange Commission regarding Bitcoin markets and potential of speculative trading.
The Impact of Bitcoin Futures Open Interest on Bitcoin Spot ETF Filings
Analyst Seyffart talked about the importance of the overtaking of CME as a traditional trading market over digital exchange Binance. He was alluding to the fact that SEC has continued to delay issuing a decision about the Bitcoin spot ETF application on account of these concerns.
In 2023, Chicago Board Options Exchange (CBOE) edited Bitcoin spot ETF application following receiving feedback from SEC. The refiled spot application from CBOE indicates its aim to detect fraud, prevent trading manipulation, and conduct investigation for Wise Origin Bitcoin Trust.
The exchange platform is now working on a surveillance-sharing agreement with Coinbase. Coinbase is a regulated digital currency exchange based in USA and represents the majority of Bitcoin spot market trading hailing from the region.
The amended filing from CBOE indicates that the trading platform will now have supplement access to BTC trading data on Coinbase. Kaiko Research report confirms that Coinbase supported 50% of USD to BTC daily trading volume in May, 2023.
CBOE to Launch Bitcoin and Ethereum Futures Trading in January 2024
CBOE Global Markets has recently announced the launch of margin futures trading for Bitcoin and Ethereum. This notification has marked CBOE as the first regulated platform to act as a crypto trading platform and clearinghouse for spot and leveraged derivatives on one platform. The product is backed by a coalition of 11 digital currency and traditional finance firms such as BlockFills, Marex, StoneX Financial, Talos, Wedbush, Cumberland DRW, and CGQ etc.
John Palmer, the president of CBOE digital noted that the venture will provide access to derivatives to increment liquidity and hedging opportunities for investors.
The foray of the trading platform into crypto derivatives is backed by its current digital currency services such as spot investment services for Bitcoin, Ethereum, BitcoinCash, USDC, and Litecoin.
The platform will also provide detailed margin trading requirements and risk management options on its website. The firm already specializes in various infrastructure trading products spread across various asset classes such as stocks, derivatives, forex, and digital assets.
The trading platform operates under the regulatory guidelines issued by CFTC and also holds a licensed issued by the New York State Department of Financial Services. The launch of Bitcoin and Ether margin future will bring more traditional market traffic to virtual assets.