Paytm is a cashless payments platform which is widely used in India. With these advancements, it also picked up really fast and has added thousands of merchants to its platform. Everyone is becoming a part of this revolution ranging from vegetable merchant to the grocery stores, making cashless transactions quite easy.
There is trifle confusion when a customer pays to a merchant via Paytm, and what needs to be done to transfer that money to the bank account from their Paytm wallet?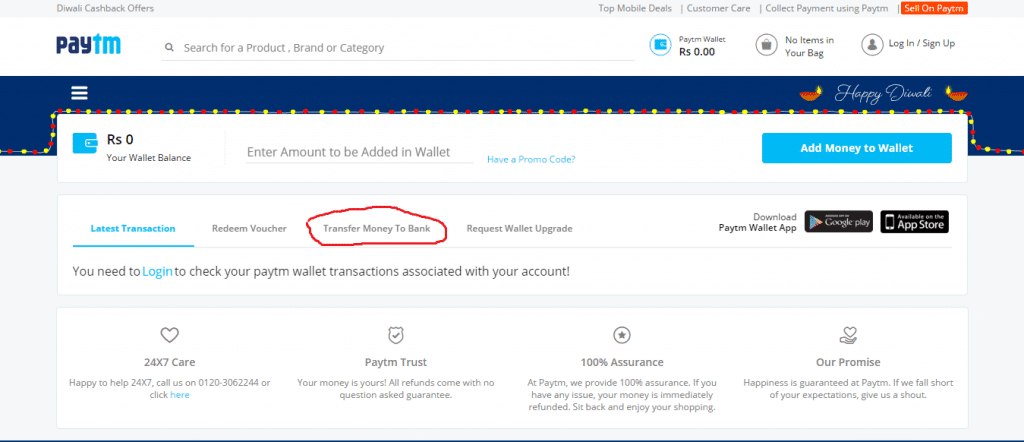 The name, account number and IFSC code are mandatory to transfer money from your Paytm wallet. Nevertheless, there is a limit on transactions if you haven't got your KYC (Know Your Customer) done which is Rs 20,000 and Rs 50,000 for individuals and merchants respectively. For transfers more than the specified limits, you need to contact the Paytm platform to get your KYC completed.
Following are the two methods to transfer money from Paytm to the bank account:
With the help of Paytm app
Open the home page of the Paytm on your smartphone
Click on the icon of Passbook
Click on the button "send money to the bank"
Press the button "Transfer"
Enter all the details of the account holder including his name, bank account number, IFSC code and amount to be paid.
Click on the button "Send"
By using the Paytm website
Open the website of the Paytm
Login to your account using your Paytm id and password
Click on Paytm Wallet
Select the option of "Transfer to Bank"
Enter the all the details
Click on the button of Send Money
There is a transfer fee of 2 percent for transferring money from your Paytm Wallet to bank account. Minimum amount that can be transferred using this service is Rs. 100.There is a maximum transfer limit of Rs. 5000 at a time and 25,000 per month for all Paytm users. For merchants, the transfer limit up to Rs. 50,000; and this limit can be increased to Rs.1 lakh after completing the KYC process.