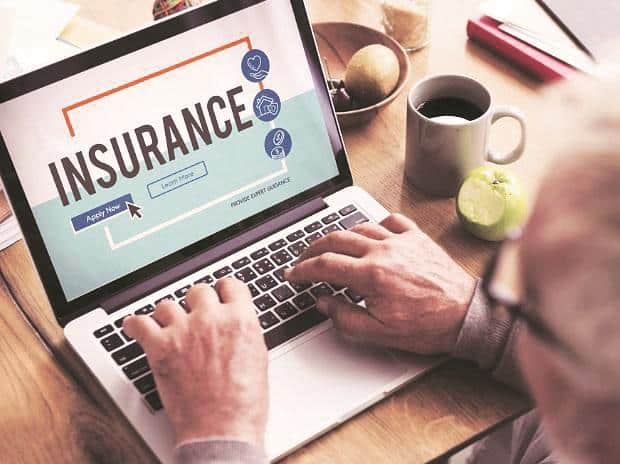 Does Where You Live Affect Your Insurance Rates?
When you look for insurance, whether from home or car, the insurer needs to assess your level of risk. In other words, how much will it cost to help you in the unwanted case of an accident—like a fire that destroys your home or a stolen car.
Your insurer takes the risk of protecting you against the possibility of something going wrong. In return, they assess the potential risk you offer. Even if you are already a mature adult peacefully settled with your family in a quiet neighborhood, insurance companies often consider many factors, including your postal code.
Many people don't even realize this until they move and see the variation in their insurance policy rates. Where you live can increase or decrease the value. Understand the reasons why this happens and how you can avoid unexpected increases.
Auto Insurance Rates
The average cost of car insurance is $2,388 per year. Your age, marital status, and even the car model you own are the first things insurance companies evaluate to create their rates. But your area of residence can influence the likelihood of an accident occurring—if you live far from work and need to drive more often, for example.
These are the factors that insurance brokers will look at:
Traffic– Urban drivers pay more than drivers who live in the countryside. After all, with more cars in circulation, it increases the possibility of something going wrong—the more empty the roads, the lower the insurance value.
Roads– Are the roads near your home well maintained? Many holes, winding curves, and dangerous intersections can increase insurance due to the greater risk of accidents.
Weather– Living in a region with a lot of snow or heavy rain also means paying more for insurance, as it increases the possibility of skidding and accidents. The same happens with areas prone to natural disasters such as tornadoes, hurricanes, and floods.
Time Driving– Those who live far from work or their children's school, and need to drive more often, will also pay more for insurance (because a longer trip involves more risk of accidents).
Security– Nobody will voluntarily live in a dangerous area, but sometimes the part of the city where you live suddenly degrades, and crime rates go up. The insurer will consider car thefts, break-ins, and vandalism rates to update the insurance values.
Parking– Do you have a garage, or you leave your car on the street all night? This is another important factor. If you live in the city, you may even be able to get a reduction in the insurance rate by parking your car in a secure garage.
Homeowners Insurance Rates
In the case of a house, the risk factors are different, but they also involve the region you choose to live. The average homeowners' insurance price is $1,015 a year, but a change in neighborhood or city can significantly change how much you pay for insurance.
Insurance companies will consider these factors:
Age of the Area– If you live in an old house in a historical city or old neighborhood, the insurance value will go up. These locations have old sewage systems, which increases the risk of damage, and both your home and neighbors may have outdated wiring and plumbing systems, increasing the chances of fire or flood.
Distance from Firefighters– Living close to the nearest fire department or a fire hydrant can reduce insurance prices. The further away, the worse the damage will be and the greater the value of your insurance.
Weather– Insurance brokers also consider climate factors and how much weather can affect your home (including very frequent rains and disasters such as hurricanes and earthquakes).
Security– As in the case of auto insurance, high crime rates make your home insurance more expensive.
Location– Living close to the coast in hurricane zones or very close to rivers and dams also impacts your insurance value by increasing the risk of flooding.

Bundling Saves Money
If you purchased your home and auto insurance policies at separate brokers, it might be a good time to research the right company and bundle the two. Bundling allows a single company to manage the same coverage, which saves time and money. Depending on the company you choose, you can even get generous discounts and exclusive layers of coverage, reducing paperwork and bureaucracy by putting everything together in a single package.
Bundling can be the best option for those who live in high-risk areas because of natural disasters or high crime rates. If you try these policies separately, some companies may deny it because of the risks. Find insurance bundle quotes in your area for peace of mind.
When the Zipcode Makes You Pay More
The location directly impacts the insurance rates you're going to pay, something you need to consider, especially if you are moving. But it's not the end of the world. It is possible to save on both insurances by putting measures in place to reduce risks.
Improving the security of your house, for example, may qualify you to receive a home insurance discount. Install smoke detectors, fire extinguishers, and storm shutters to combat natural disasters, and invest in security systems and new reinforced locks to keep out burglars.
It can also be a good opportunity for bundling your home and auto insurances. Evaluate how much you are paying for the plans separately and if it's worthwhile. Then research some insurance companies to find out how much you can save by combining the plans. Working with the right insurance company can bring savings and a greater sense of security.