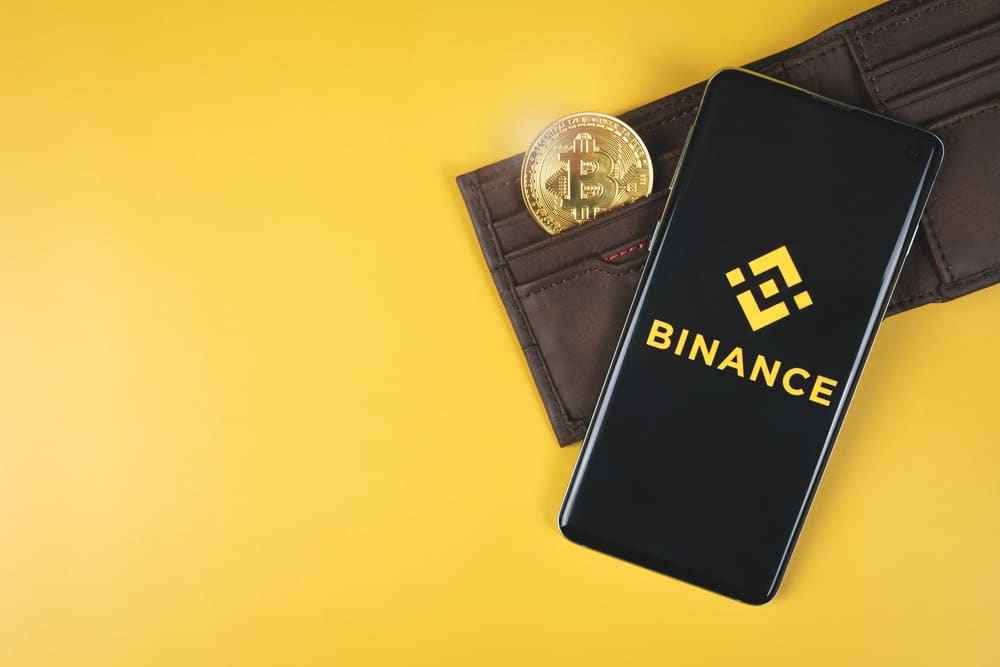 Discover How to Locate Your Binance Wallet Address Easily
Binance is unquestionably a market leader in the cryptocurrency exchange sector, with a daily trading volume of double-digit billions and hundreds of millions of users globally. Despite its prominence as the leading crypto exchange and an industry leader, accessing the site may take a lot of work, particularly for newcomers. Even simple actions like depositing or receiving cryptocurrency and trading might take longer if you're new to the exchange.
This detailed article provides a step-by-step strategy for people wishing to simplify locating their Binance wallet address. Whether you're new to the exchange or want a more efficient method to access your wallet, this tutorial may help make the process easier. Therefore, keep reading if you're ready to discover how to locate your Binance wallet address in minutes.
How to Find Your Binance Wallet Address
Do you need to locate your Binance wallet address? It's a fast and straightforward procedure! Begin by entering your Binance account and moving your cursor to the top right corner of the website. Click the Wallet option and choose Fiat and Spot from the dropdown box. This will lead you to the deposits and withdrawals area, where you may browse the cryptocurrencies that are accessible for purchasing, selling, and trading.
After you've reached the deposit and withdrawal area, click the Deposit button in the upper right corner of the screen. This will take you to a new page where you can choose the cryptocurrency you want to deposit. When you've decided, you'll be prompted to select a network.
When you've selected your network, copy your Binance address by clicking the copy button to the right or scanning the QR code with your phone. That's it – you've now discovered and chosen your Binance wallet address!
It should be noted that various coins may be transmitted over several networks. If this is true for your selected cryptocurrency, different blockchains will appear in the dropdown menu. Several cryptocurrencies support the Binance chain and BSC, providing many possibilities.
It is, however, critical to double- and triple-check that you are selecting the correct network address. Please do so to avoid a loss of cash. Note that there are two sorts of Binance wallet addresses: one for the Binance Chain and one for the BNB Chain (formerly known as Binance Smart Chain or BSC). Hence, when asked to pick between the two, remember this. If you need help determining which network to utilize, starting with a simple transaction using your BSC or Beacon address is preferable. This way, you can ensure you operate the proper address and avoid putting extra money in danger.
How to locate Binance's Bitcoin wallet address?
Log in to your Binance account and choose the Wallet option. Next, from the dropdown option, select Fiat and Spot. Next, choose Bitcoin as your preferred cryptocurrency. When you've made your choice, you'll be required to select a network for the transaction.
Crypto-Wallet Security Tips
Avoid reusing your crypto address wherever feasible to reduce the danger of unscrupulous actors tracking your transaction activity. You should also safeguard your cryptocurrency by using a secure password, double-checking addresses, and never revealing your seed words to anybody.
Instead of keeping your assets in a custodial exchange, use a software or hardware wallet. This ensures total control over your investments and reduces the possibility of illegal access or theft.
What exactly is a Crypto Wallet?
Crypto wallets, which may be software or hardware-based, are used to store, purchase, sell, and exchange cryptocurrencies. The main difference is that a software wallet is internet-connected and may be accessed through a computer or smartphone. A hardware wallet, on the other hand, is analogous to an offline pen drive. Hardware wallets are more secure than software wallets and reduce the possibility of cyber-attacks.
Regardless of the sort of wallet, they provide you total control over your cash by handing you private keys. These keys are alphanumeric codes that give you access to your currencies and enable you to execute crypto transactions. Trezor, Ledger, MetaMask, and TrustWallet are some of the most popular cryptocurrency wallets.
Is Binance a Trustworthy Exchange?
Binance has positioned itself as the industry's most secure cryptocurrency exchange. It implements industry-standard security procedures and has provided proof of reserves to give consumers additional peace of mind.
Binance offers users to set up several security methods, including biometric verification and 2FA, to increase security further.
Regardless of these safeguards, it is always prudent to take care and avoid leaving cash in a cryptocurrency exchange or putting cryptocurrencies in a well-established wallet. It's always better to be safe than sorry, so take the appropriate procedures to protect your valuables.
Conclusion
As you can see, finding your Binance wallet address is pretty straightforward. While the plethora of options and functionalities on Binance's dashboard may overwhelm novice users, the process demands patience, and you'll be well-versed in no time.