A leadership team is aligned and created for achieving the goals, visions, and mission of an organization. The aligned leadership team possesses values, transparency, purpose, and procedures. While others are followers and are nodding their heads in everything leaders are would object a bit to something.
So, on the contrary, it is difficult to identify whether leaders are aligned or not. But still, some points can help to understand the alignment of the leader in an organization –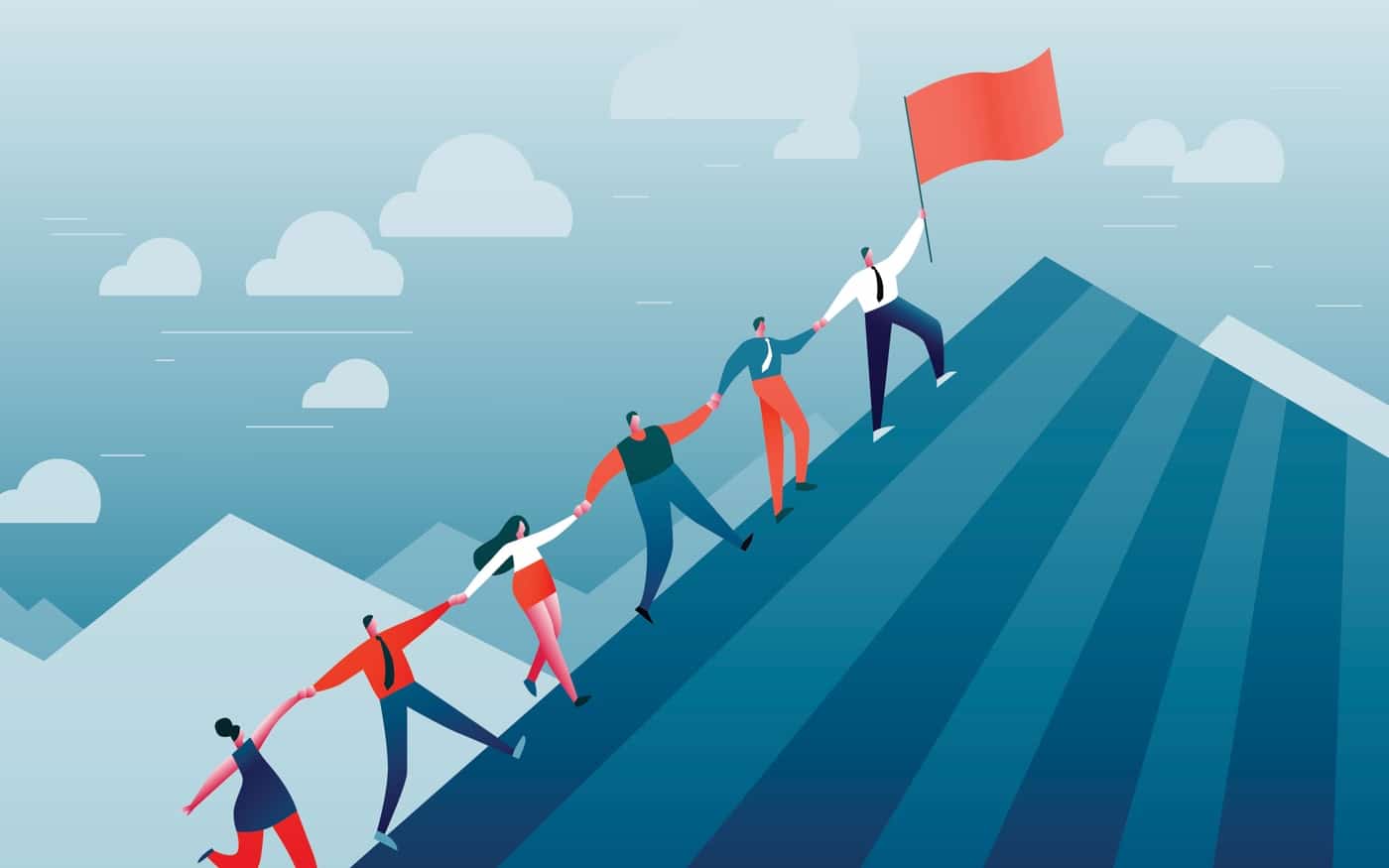 Assessing alignment – The assessment of alignment can be done on the basis of identifying all the leaders' views and opinions. It is not necessary that every leader will agree to every statement of the organization, there will be objections raised. So the easiest way for an organization to understand and identify the leaders in support and objecting to the procedures and system of the company is to ask all the leaders to write down the pros and cons of the growth and implementation of new rules and regulations. This makes it easier for the company to understand, assess and examine the pitfalls and to balance the views of all the leaders.
In the process of alignment, there are the four Cs that have to be overlooked –
Commitment – A true leader accomplishes the tasks if they have given the commitment to the organization. No matter whatever happens every company has its goals those have to be accomplished and the leader when taking the responsibility should be able to stand to their statement.
Connection – Leaders should be completely connected. The connection does not only mean interacting in person or via phone it means a genuine connection by building trust and faith and being loyal and honest to the company.
Content – Content over here means being completely stress-free with the fact that the leaders are able to build a connection with each other. They are able to voice their opinions in any form of communication and the company is ding its own job and functioning the way it is beneficial to meet their goals.
Controls – The organization should be in total control and the principles of engagement should be defined well.
Transformation of Team – To transform a team of leaders to be well aligned for the organization it is important to have a guide who is able to advise how everything can fall in place. It takes time for the transformation of the team. The company has to take care of various opinions of the leaders and also make them connect with each other to be able to put the system in order.
The alignment of leaders in a team allows each group to serve as models to the organization that gives better results in business outcomes.