Most of the investors in a fix & flip business prefer funding their business from outside sources. The business success rate is over 40% when you have a division of risk with a funding institute. So, fix and flipping is a profitable business where the Gorilla Capital program is one of the best funding methods.
In this business, you buy a property, fix or repair it, and sell it at a profitable rate. The budding entrepreneurs need support and back-up when establishing a fix and flip business. Having financial support from a third-party investor helps a lot. It leverages your expansion plans and boosts your profits in the long run.
Let's understand how this program can help you in growing your fix & flip business.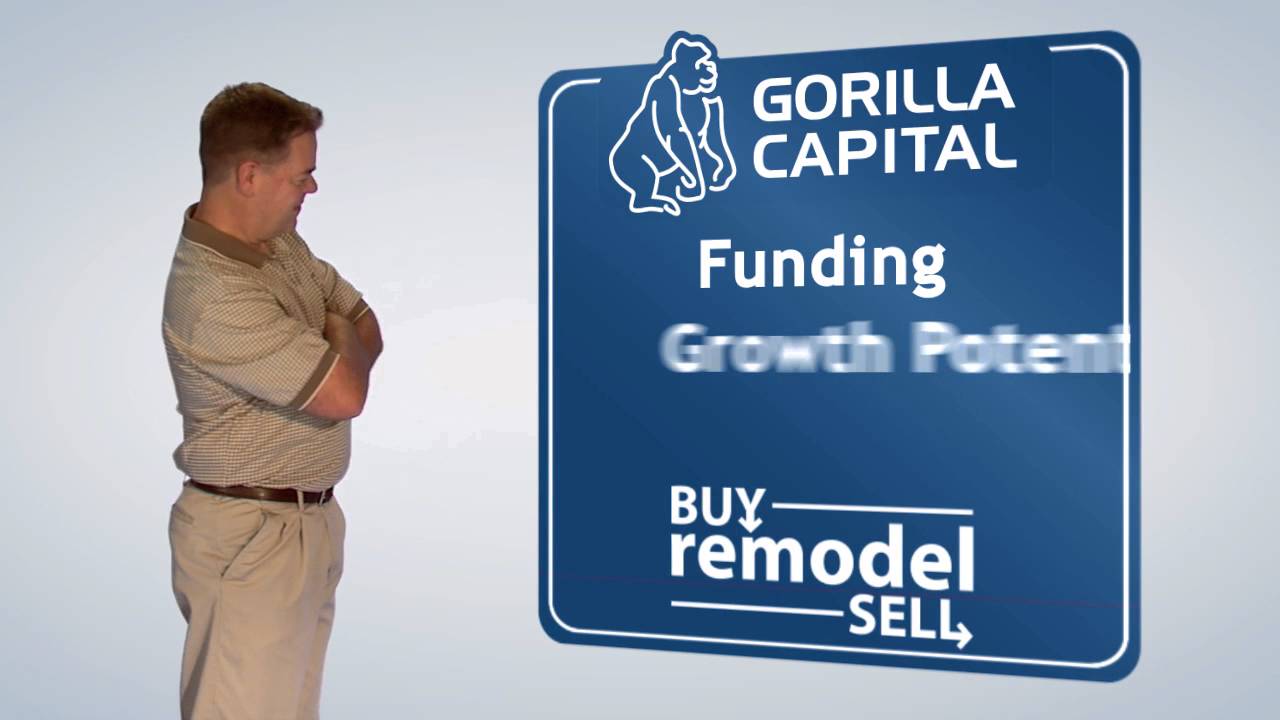 It is Better than Hard Money Loan
If you see the functioning of this program and hard money lenders (HML), you won't find much difference. But there is one unique difference in their funding capabilities. Gorilla program offers up to 90% of the acquisition and renovating fund, whereas HML offers limited funding, which may not be around 90%.
So, the financial crunch arises in the business when you don't get enough funding. The progress of your business is directly proportional to how speedily you fix and flip the property. Limited funds will stunt your business growth. Consequently, it is better to opt for a program with an annual charge of 12% (per month 1%), similar to the hard money lenders.
Rapid Consent and Approvals
Gorilla program focuses on the real estate market and the potential of the business proposition. It takes calculated risk before funding the project. Hence, you need not worry about market risks because most of the risk consideration is taken care of by the company.
In terms of profit splitting, the Gorilla capital approves a 50/50 profit sharing ratio. HML charge you interest as their way of making profit through funding your project, and you take home 100% profit after paying interest charges. With the Gorilla program, you share the 50% profit. It understands the market functions and provides quick approvals and permissions to kickstart your project.
Gorilla Program Focuses on Long-term Business Relations
Every funding institute makes efforts to retain its customers for future projects. A fix and flip business is a never-ending business. New projects keep coming in when you have a good reputation in the real estate market. When a funding institute understands your market value, it will provide you with funds as long as you earn profits.
Hence, this is the best point of the Gorilla program, where it focuses on building relationships. And it is one of the crucial aspects of growing a business to have only one source of funding into your project.
No Prepayment Penalties
Some banks or financial institutes charge a penalty if you prepay the loan amount. But, the Gorilla capital program does not charge any penalties as they work on a profit-sharing basis.
To grow a successful fix & flip business, you need a funding partner who believes in taking an equal amount of risk. Mitigating the losses and covering the profit from other projects is what a funding partner does.