The Government of India launched the Employees' Provident Fund (EPF), for the benefit of the individuals working in the organized sector. Governed by EPFO (Employees' Provident fund Organisation), the PF scheme is a retirement saving scheme in which both you and your employer contribute equal amounts on a monthly basis all through your employment years. Such amount, plus interest earned, can be withdrawn either on retirement or when you change jobs and during other times when you fulfill certain conditions.
However, it is advisable for you to let the money grow over your employment years so you can rely on these funds in your golden years and because the applicable interest rate is higher than most other government schemes. Currently, the interest rate has been increased by 10 basis points from 8.55% to 8.65% for the FY 2018-19.
It is very important to keep a tab on the performance of your investments by checking your contributions, the balance, and your income. With this information, you can plan your finances and achieve your goals on time, and the same applies to your PF. Moreover, you can also leverage your finances during emergencies by availing a loan against your EPF balance. So, keep a close eye on your PF balance from time to time.
While earlier, checking the balance was a task, these days you can check it in just a single click. You can use the following online means to check your PF balance with ease and convenience.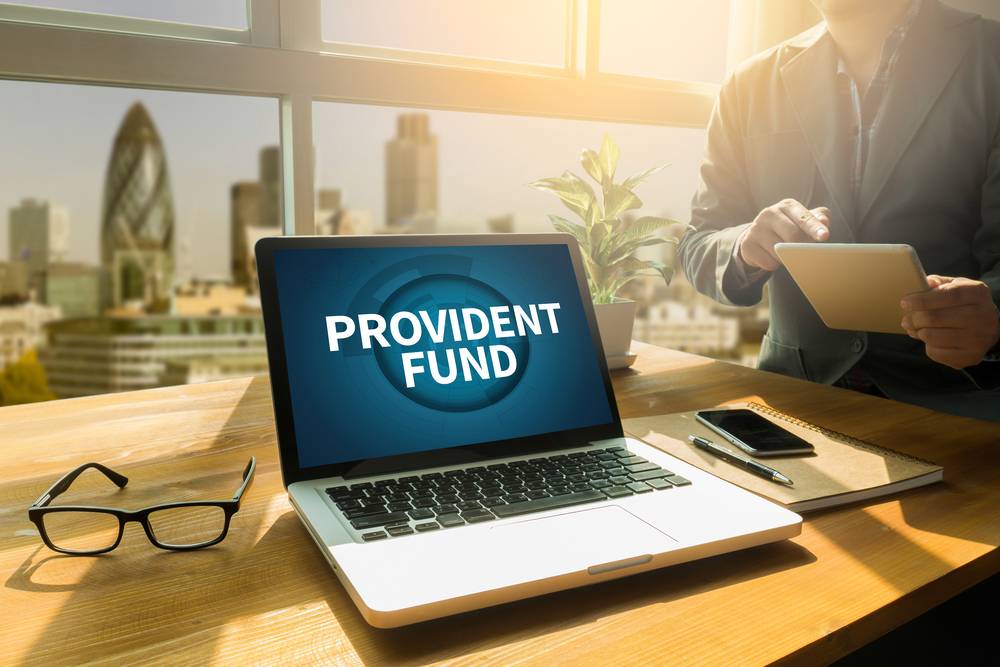 EPFO website
As a member of the EPFO, you can check your PF balance via the official website. Follow these simple steps:
UMANG App
You can also check your EPF balance using the Government of India's UMANG app. This is a secured multi-service and multi-channel mobile application that stands for Unified Mobile Application for New-age Governance. With UMANG, you can access over 1,200 government services including PF in a number of Indian languages. To check your PF balance using UMANG app follow these simple steps:
Install and open the UMANG mobile application on your handheld device.
Out of the various services, choose EPFO and then select 'Employee Centric Services' option.
Among the various options, choose 'View Passbook'.
Enter your UAN and click on 'Get OTP' to receive the same on your UAN registered mobile number.
Enter the OTP and click on 'Login'.
Among the various member IDs of companies, choose the one that you wish to check.
View your PF balance on the passbook that is displayed on the screen.
If you have been contributing increased amounts via a Voluntary Provident Fund (VPF), you can check this balance via the same method too. Knowing the PF balance from time to time also helps you make withdrawals to meet certain expenses subject to conditions. For instance, EPFO allows you to withdraw EPF funds to meet specified expenses like medical emergencies, marriage expenses, children's education, property purchase, home loan repayment or paying for your LIC policy. Also, you are eligible to withdraw 90% of the EPF balance if you're nearing retirement.
Consider investing your PF balance further to grow your wealth. Since EPF is your nest egg for retirement purposes, make sure you invest the balance in risk-free options like Fixed Deposit to protect your corpus. FDs make for a great retirement savings option as they offer safety and assured returns.
By investing in Fixed Deposits, you can enjoy the safety of your funds, thanks to the highest ratings of FAAA and MAAA by CRISIL and ICRA. You can also get high-interest rates of up to 8.75% on a 36-month FD as a regular investor and up to 9.10% as a senior citizen when you choose to receive a payout at maturity.
With flexible tenors ranging from 12 to 60 months and various interest payout options ranging from maturity, monthly, half-yearly, annually, and more, you can use the funds to address both recurring and one-time lump sum expenses. Use the Fixed Deposit Interest Rate calculator to ladder your FDs and enjoy liquidity at various points in time.