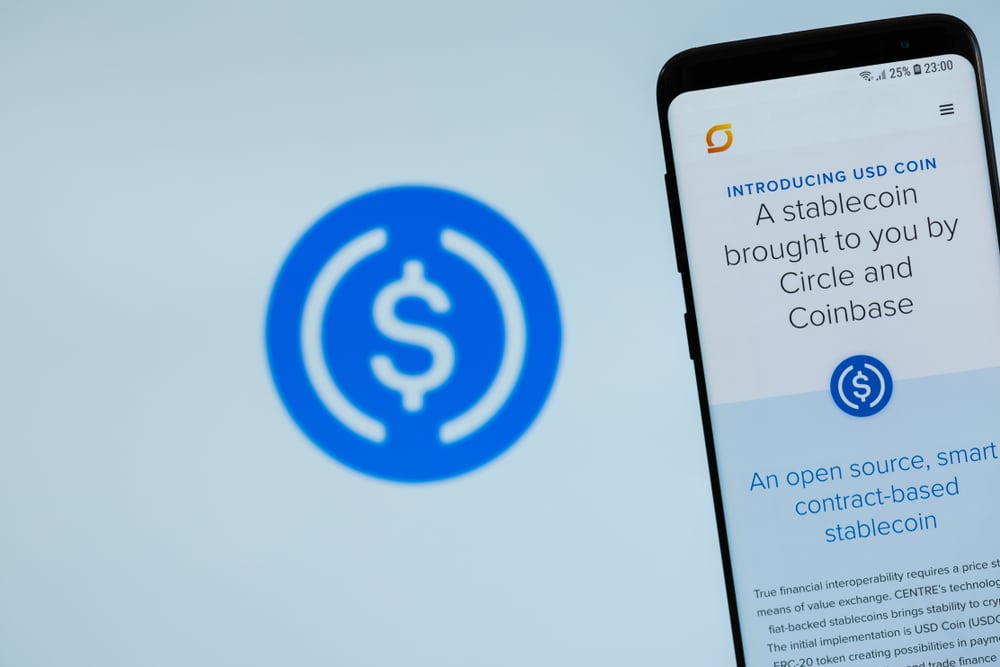 Coinbase-Circle Confirms Realignment of USDC Stablecoin 
The dynamism portrayed by the international regulatory domains affirms itself as the turning point for the digital assets landscape. The changes prompt inevitable adaption by crypto firms to handle the changing regulation waters, especially in the US.
Circle and Coinbase Realigns by Dissolving Center Consortium
In current developments, Circle and Coinbase opted to dissolve the Center Consortium via a strategic realignment evoked by demand for governing clearness concerning stablecoins, perhaps as an expectation of forthcoming legislation from the United States Congress.
The USDC partners' realignment coincides with a similar adjustment portrayed by Binance.US in seeking a legal option to stay operational. A partnership with MoonPay featuring Tether, the dollar-fixed stablecoin, was announced as the new' base asset' for transactions. This allowed users to transact in United States dollars while avoiding possible regulatory obstacles.
Meanwhile, Binance continues experiencing problems with on and off-ramps. Nearly a month before Paysafe concludes its support for fiat transactions across Europe, the region's users are reporting challenges with fiat withdrawals.
Crypto Firms Deploying Quick Adoption as Survival Tactic
In this environment, quick adoption is both a strategy and a survival tactic. Currently, crypto companies must dance to unwritten songs. Increased regulatory authority will have Circle taking on total operational and governance responsibility after half a decade.
A similar announcement on the Circle and Coinbase blogs on August 21 shows they have re-established their relationship. They jointly introduced the USD Coin (USDC) stablecoin and have, up to now, overseen the token via the Centre Consortium.
The blog previously indicated that The Center Consortium would no longer exist as a stand-alone entity. Besides, it revealed that operations and governance could be managed in-house. The Circle would have added responsibilities, including compliance with regulations and holding smart contract keys.
Center Consortium Dissolved in Readiness for Regulatory Clarity in the US
The crypto organizations linked this move to improved regulatory clearness. In this case, Coinbase and Circle have decided that the progressing regulatory transparency for stablecoins in the United States and across the globe eliminates the need to have a separate governance body such as the Centre.
Jeremy Allaire, Circle's cofounder, claimed via an X (previously Twitter) threat that Coinbase and Circle 'were outspreading and expanding their commercial relationship, with the former taking an equity stake in the latter. Additionally, the Coinbase share's value was not stated.
Coinbase and Circle Establish New Arrangement to Bolster Economic and Strategic Alignment
The blog posts noted that the new arrangement will improve the companies' economic and strategic alignment. The continued sharing of the interest revenue will be based on their stablecoin's holding.
In 2018, Coinbase and Circle introduced USDC. Findings by CoinGecko show that it is the second-biggest stablecoin by market cap at $26 billion. So far, only Tether, whose market cap is $83 billion, is ahead. Circle has been anticipating the launch of PayPal USD (PYUSD), PayPal's new stablecoin, which was introduced on August 7.
The blog posts also showed that USDC would be introduced across six new blockchains in September and October. Despite failing to stipulate the new blockchains, the expansion of USDC onto Optimism, Cosmos, Polkadot, and Near was publicized in December. Scaling USDC coincides with the speculation of PayPal unveiling its stablecoin PYUSD.
Editorial credit: Grey82 / Shutterstock.com