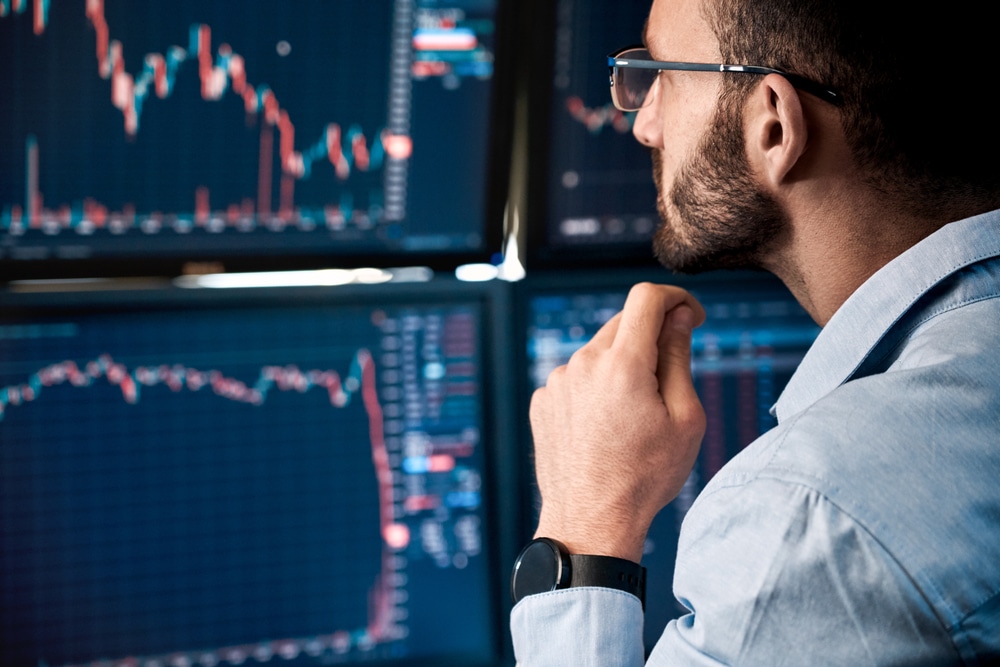 SpearGPT Review – Uncovering Some of this Broker's Key Trading Features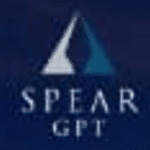 SpearGPT Broker Rating
Conclusion
If you want to sign up with SpearGPT then read this comprehensive SpearGPT review to get to know about the features of this broker. Is SpearGPT scam? Is it a legit serious broker? Keep reading to learn more!
About the Broker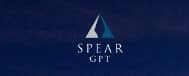 SpearGPT has recently emerged as a promising online trading brand, claiming to be driven by transparency and a customer-centric approach. Working with this brand means that you have the potential to get personalized trading software, multiple accounts and comprehensive educational content. With all of this potential, we just had to take a closer look at what it has to offer.
Trading is secure thanks to the fact that users rely on CFDs to take advantage of short-term price movements. With the KYC procedures in place, alongside a privacy policy and updated technologies, working with SpearGPT seems to be a good idea in terms of security. Let's find out more.
Instruments
Speaking of CFD coverage, SpearGPT has done a pretty good job in assembling a diverse list of instruments. Traders have plenty of choices at their disposal, helping them make calculated decisions based on risk appetite and what is trending as of late.
The list includes commodities, stocks, forex, indices, metals, crypto, and even IPOs. You can trade with flexible margin requirements and competitive spreads, depending on what account type you end up choosing. The broker doesn't charge trading commissions, so overnight swaps are the only cost here, and they are relevant only when you want to hold trades open for an extended period.
Services
SpearGPT divides its offering into three parts: Standard trading services, premium trading services and VIP trading services. With the first tier, traders have access to Standard, Education and Advanced accounts. At this stage, we see support from a dedicated account manager, limited trading signals, up to 1:100 leverage, standard spreads/swaps, and limited access to assets & markets.
Premium Services include Professional and Business accounts, where eligible clients enjoy an enhanced pack of benefits. Among these, custom spreads/swaps, weekly trading signals, market reports, credit allocation and access to higher level assets do stand out.
Lastly, VIP accounts hold the best features currently available with SpearGPT, but all of these come with a larger deposit requirement. The broker promises premium prices, professional assistance, signals, reports, and exclusive access to events.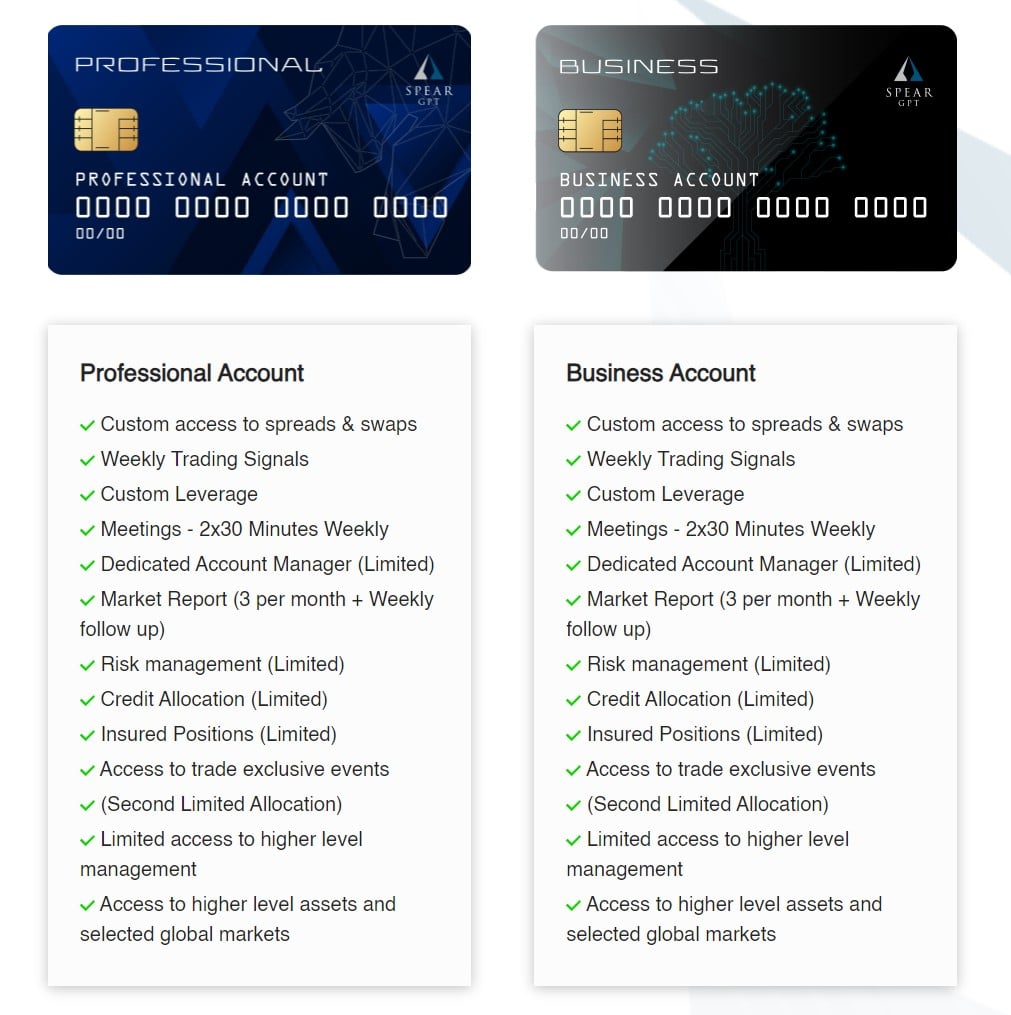 Software
Moving on to trading platforms, the SpearGPT WebTrader can be an attractive option of choice for a variety of traders. With its simple interface, cutting-edge tools, AI integration and excellent execution, customers can trade with peace of mind. This platform doesn't require any installation, so you can access it on any device that supports a browser using your credentials.

Smartphone Trader complements the WebTrader benefits, by ensuring a smooth performance at all times throughout the trading day, especially when you have to trade on a smartphone or tablet. Charting is clear and despite limitations associated with a smaller screen real estate, you are still able to manage the account conveniently.
Final Thoughts
The pack of trading benefits designed by SpearGPT makes sense, given the current framework in financial markets. Traders can use the asset diversity and tools associated with the WebTrader to flexibly search for trade opportunities. Depending on what account type you choose, it's possible to access benefits such as educational content, personalized support and enhanced trading costs. All in all, we find this brand very interesting and recommend that you check it out.