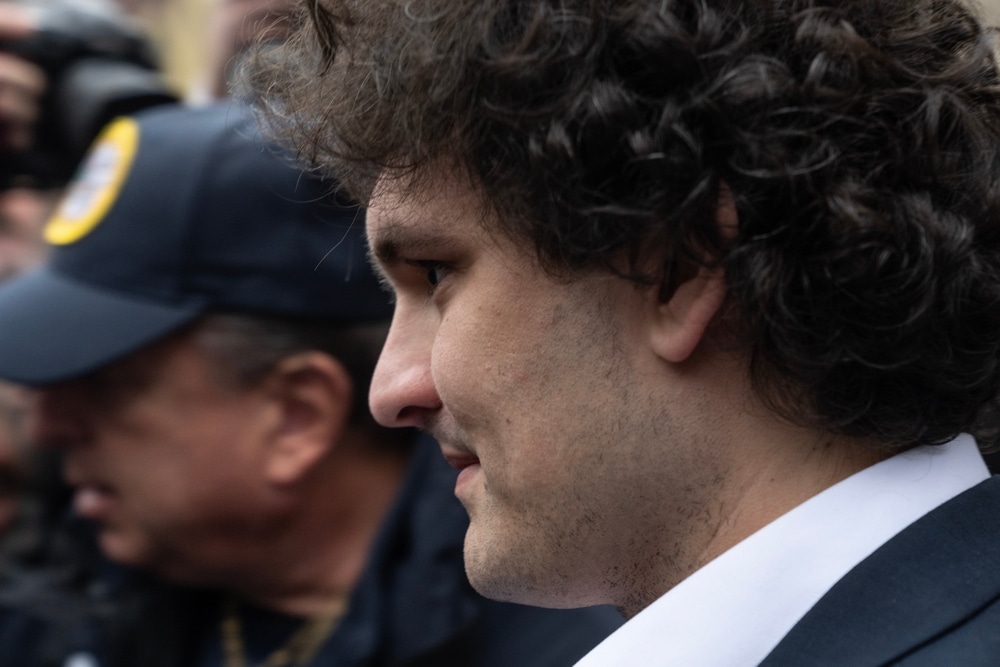 Sam Bankman-Fried Testify During Special Hearing
The fallen FTX's ex-chief executive officer took the stand for an audience of one to enable Judge Lewis Kaplan to examine his statements' admissibility.
On Thursday, Sam Bankman-Fried (SBF) testified during his criminal trial. However, the jury was not around as the ex-crypto magnate spoke. At about 2 p.m., Lewis Kaplan, the United States District Judge presiding over this case, sent them home.
Court Send's FTX Jury Home
Further, the judge called for a special meeting to evaluate if specific topics should be let out of the accused's testimony. While letting them go, Kaplan said they were in the final part of the case.
He assured them the lengthy court case would probably be finalized next week. During the hearing, Mark Cohen of Cohen & Gresser, SBF's lead attorney, guided the accused through numerous topics.
An example includes last November's meetings with regulators and the guidance he acquired at FTX. During cross-examination, Danielle Sassoon, Assistant United States Attorney, was less kind. In this case, she asked SBF numerous questions and focused on his attorneys' advice at different times. At times, she seemed to go past that.
In one instance, Daniel asked SBG if 'misappropriating client funds' would be classified as protecting client assets. The judge sustained an objection from the accused's lawyers, claiming the question was outside the hearing's scope. However, SBF still answered the question by saying he needed to respond.
Court Proceeds with Sam Bankman Fried Criminal Trials
Despite the possibility of SBF's testimony being pivotal as he attempts to win the jury, Thursday afternoon was just preparation. In this Thursday's testimony, SBF claimed that Alameda Research, his trading company, could use FTX client funds based on a Payment Agent Agreement.
As Danielle asked SBF to identify a part of the agreement that granted Alameda the right, he said that he must preface this with the idea that he is not an attorney. He failed to read the document carefully. SBF is going to be the last witness to attest in his case. 
The seven conspiracy and fraud charges put him at risk of a maximum sentence of 110 years behind bars. Currently, he is accused of stealing FTX clients' funds amounting to billions of dollars.
As Danielle questioned Bankman-Fried, the ex-crypto magnate provided long responses that mostly amounted to 'I do not remember.'
The questions entailed his utilization of encrypted messages at the company, private loans, and whether Alameda Research was permitted to use client funds under a Payment Agent Agreement between Alameda and FTX.
Former FTX CEO Testifies
Following a wordy response, Judge Kaplan said that Bankman-Fried's response was 'You do not recall.' Afterward, he commented that SBF had a 'unique way of replying to queries.'
Judge observation signals one acknowledging Bankman-Fried move to avoid detailed cross-examination by the prosecutors.
Before Thursday, the jury was informed that SBF speaks solely in video clips. In one instance, the prosecutors played an extract of him as he addressed Alameda Research's name on a podcast.
The judge claimed he would establish which elements of the accused's testimony were proper the following day and indicated the jury could listen to the accused on Friday.
Editorial credit: lev radin / Shutterstock.com