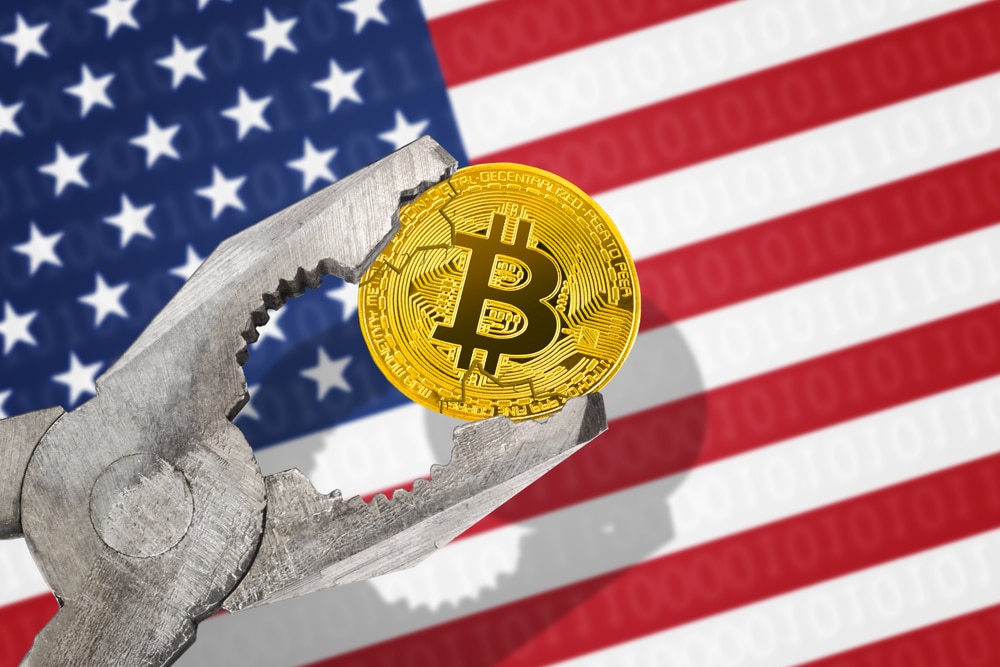 Democrats Consider Crypto Bill Biased, Weakens Consumer Protections
Democratic legislators are accusing their Republican peers of catering to big crypto firms and sabotaging the Securities and Exchange Commission (SEC) in the latest crypto bill.
Democrats Oppose Republican-Backed Crypto Bill
In today's hearing concerning another bill meant to establish new rules regarding digital assets, Republicans and Democrats were at loggerheads. Further, this debate refreshed familiar battles concerning the regulatory agency SEC and the failed exchange FTX.
The House Financial Services Committee members expressed anger towards each other concerning various elements of the law referred to as the Financial Innovation and Technology (FIT) for Twenty-First Century Act. The ranking Democrat on the committee, Rep. Maxine Waters (D-CA), attacked this bill by claiming it was a crypto industry's 'wish list.' She also revealed the failure to align with the current regulations.
Crypto Bill Considered a Regulatory Framework Favoring Noncompliant Firms to Existing Rules
Via her opening statement, Maxine claimed it was unnecessary to create other regulatory frameworks just because crypto firms refused to abide by the rules. She further opposed the bill by criticizing provisions that failed to safeguard investors and clients adequately. Meanwhile, it executed little of what it was meant to do- simplify the regulatory context.
Similar criticism was expressed by Rep. Ayanna Pressley (D-Mass), claiming that FIT had weaker customer protections and lacked disclosure requirements to avert conflicts of interest. Based on the last year's collapse of the crypto exchange FTX, Ayanna convinced her colleagues to reject the bill.
Republicans Reprimand Democrats for Alleging Bill Waters Down Customer Protection
Afterward, Republicans reprimanded Democratic members and their assertions concerning insufficient customer protection. The committee's chairman and robust proponent of this bill, Rep. Patrick McHenry (R-NC), opposed assertions that this bill fails to protect investors and consumers. He claimed that despite the bill not being perfect, it is 'better at worst case' as compared to the present regulatory rule.
A policy analyst at Cato Institute, a D.C.- based libertarian think tank, Jack Solowey, referred to assertions concerning the FIT bill lacking relevant protections as 'deeply mistaken.' He further claimed the bill would bridge the present system's gaps. He revealed that rejecting the bill's structure based on consumer protection is thoughtless.
Congressman Torres Faults Democrats for Supporting Failed SEC's Regulatory Approach
Despite a majority of Democrats uniting in opposition, it was not undivided. For instance, Rep. Ritchie Torres (D-NY) has consistently criticized the SEC's method towards the regulation of digital assets. However, he sided with Republicans in criticizing the present administration, claiming it was 'precariously deregulated.' As such, a refit is necessary.
Torres said that despite the law not being ideal, it represents an effort to establish clearness where none exists. He claimed he would not permit perfect to be the good's enemy.
FIT Proposals Garner Support from Crypto Industry
Today's acrimonious hearing is the FIT act's most current obstacle since its last week's introduction by its Republican sponsors. A majority of legislators, which includes Republicans, admitted that despite it not being perfect, it left the opportunity to mend any problems.
Mainly, the crypto industry has vastly supported the bill during its creation process. Nevertheless, legal professionals have reiterated that the planned structure integrated languages that might cause uncertainty in the regulatory space and harm those in the DeFi space.
The markup session will continue on Thursday. This is a step customarily taken before a proposal is brought before the House floor for voting. Usually, a markup is meant for bills expected to acquire a majority of support to pass, and at present, Republicans control the House by a small margin.
The political showdown emerging when the US lawmakers debate a critical regulatory framework to govern the crypto industry casts doubt on the US realizing a quick solution. Supremacy battles in the key legislations would only prolong the US wait for a crypto-specific framework. The process would leave the US missing out on crypto talent and expertise attracted to countries with clear digital assets regulation.