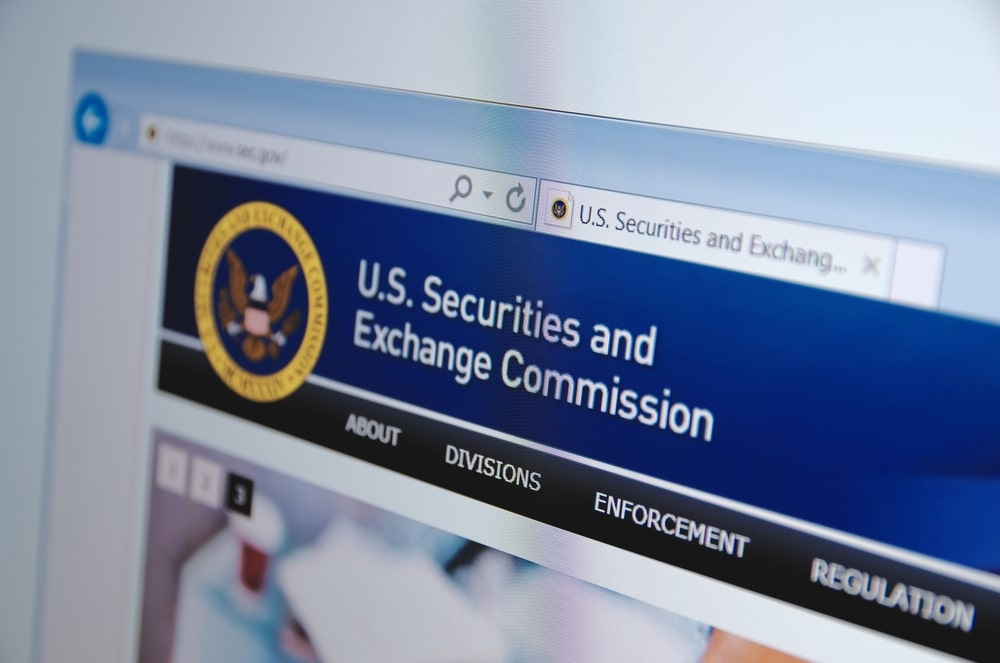 Congressional Regulator Claims SEC Requires Policymaker Consent Before Proceeding with Contentious Bulletin
Contentious crypto accounting guidance in a Securities and Exchange Commission's bulletin is pending the Congressional Review Act. A congressional regulator said on Tuesday that agencies must report on regulations to Congress before its implementation.
According to the Government Accountability Office, guidance from the Securities and Exchange Commission (SEC) concerning how companies should account for crypto needs must, legally, go before Congress before it becomes effective.
Review of Staff Accounting Bulletin
The Securities and Exchange Commission's Staff Accounting Bulletin No.121 (SAB 121) was provided in March last year, with companies that keep crypto being required to note client crypto holdings as liabilities.
This bulletin is pending the Congressional Review Act (CRA), which shows that before implementing a regulation, agencies should provide a report to Congress. Ratified in 1996, it sought to strengthen congressional surveillance of agency rulemaking.
According to the United States Government Accountability Office (GAO), Congress would later possess the capability to assess and reject the regulations over 60 days. On Tuesday, it said that based on its conclusion, the bulletin is a regulation for the Congressional Review Act purposes since it meets the Administrative Procedures Act's (APA's) definition of a regulation, with no application of exceptions.
As such, the bulletin must be submitted to Congress. The GAO explained that the Securities and Exchange Commission claimed the bulletin was not subject to the Congressional Review Act for failing to meet the definition of a rule.
Crypto Investor Oppose SEC Bulletin
Crypto supporters have dismissed the bulletin. Hester Peirce, crypto-friendly Securities and Exchange Commission Commissioner wrote that staff had concluded that firms should record crypto assets as liabilities owing to crypto-explicit risks.
Specifically, Peirce said that as a staff statement, the Staff Accounting Bulletin cannot be implemented. Peirce restates her procrypto stance in prioritizing the wellbeing of the digital assets industry. However, most of the document's language indicates it is enforceable.
A perfect example entails the SAB 121 telling affected firms they are not required to provide a restatement. Additionally, it grants them a changeover period to prevent the immediate application of the guidance.
Last month, some bilateral legislators responded to the SEC's bulletin by introducing a bill to prevent federal agencies from 'demanding specific institutions to incorporate assets held in custody as a liability.'
In a statement, Rep. Ritchie Torres (D- NY) said that just because custodial assets are digital assets does not evoke the need to have an extra capital requirement or list them as a liability on a balance sheet.
US Lawmakers Introduce a Bill to on Crypto Assets
In a post on X, Chamber of Digital Commerce's vice president of policy, Cody Carbone, faulted the Securities and Exchange Commission for gaslighting the Government Accountability Office. He said the situation is a blow to the SEC and success for vivid and fair digital assets custody regulations.
It remains to be seen if Congress will object to the rulemaking. An X post shows that Variant's chief legal officer, Jake Chervinsky, said the Securities and Exchange Commission must 'instantly withdraw SAB 121.'
According to Chervinsky, this vivid statement from the federal agency indicates that the Securities and Exchange Commission violated the law. Despite a request for comment, the SEC failed to provide any.