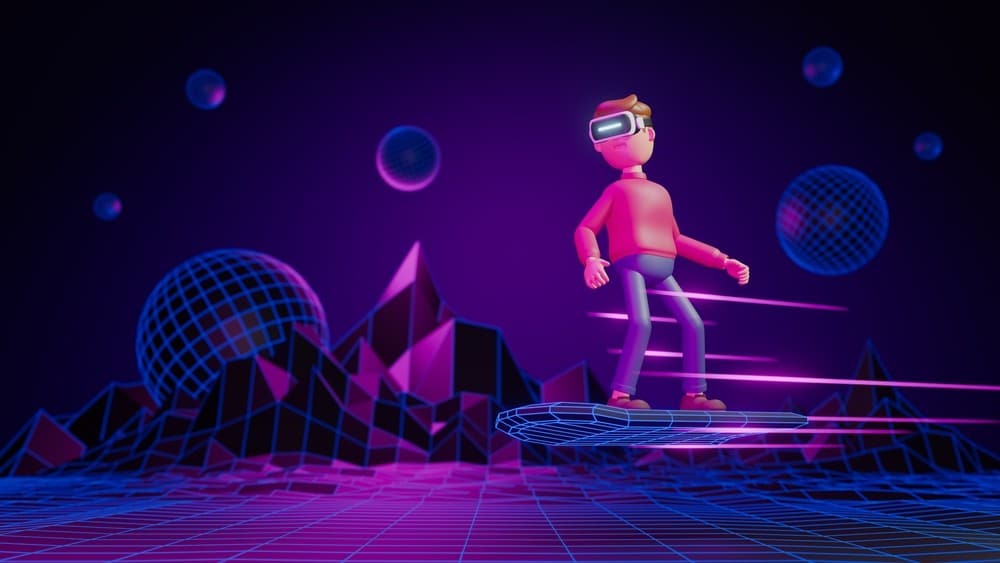 What is GameFi? A quick intro to gaming in Web 3.0
By enabling players and producers to earn cryptocurrencies and NFTs via gameplay, GameFi blends the power of gaming and money.
Imagine the following scenario: you're playing your favorite game in a metaverse, and as you progress through the game, you accumulate in-game tokens and NFTs. These tokens and NFTs may be converted into real-world currencies like Bitcoin or Ethereum. Also, as you continue through the game, you may enhance your NFTs and sell them for a higher price.
GameFi platforms use the very successful play-to-earn model. When the demand for these gameplay tokens rises, GameFi projects build in-game businesses to assist in balancing the economy. Consequently, there is a self-reinforcing virtuous cycle and a robust GameFi ecosystem.
Several platforms are moving their emphasis away from revenue and onto the game experience. They feel an entertaining and exciting game will keep players returning for more, with profits as an added incentive.
It's still a work in progress, but as GameFi platforms expand, additional players emerge to support the ecosystem.
GameFI Stakeholders
Are you ready to expand your understanding of the GameFi landscape? Let's get started!
First and foremost, there are the gaming studios. We wouldn't have any games to play without them! These geniuses are behind compelling gaming experiences that get our hearts pounding and fingers twitching.
The metaverse comes next. It's similar to a virtual world where you can socialize, play games, attend events, and shop. Consider it a second life, but with better visuals and more dragons.
However, you may wonder about the connection between the metaverse and GameFi. The metaverse generates money by incentivizing players to spend their hard-earned tokens on exciting products or in-game activities.
We can never forget gaming guilds, too. These men serve as the distribution network for GameFi platforms, making NFTs cheaper for gamers in regions where disposable cash is limited. It's similar to hiring a high-end sports vehicle for the day, except for NFTs.
Gaming Launchpads
Assisting young GameFi startups in their growth within the ecosystem is even better than playing your favorite GameFi platform. Launchpads offer a fostering environment for GameFi projects to develop and implement their vision and strategy, which is where they come in.
Consider launchpads to be the proud parents of GameFi businesses, assisting them in locating the proper investors and expanding out from there. It's similar to the Web2 startup incubator and accelerator programs but with a gaming twist.
Launchpads carefully select the best GameFi projects based on specific criteria, providing them with the resources they require to thrive. You could even find the next huge GameFi phenomenon before it becomes popular! So let's rally behind those GameFi businesses and help them grow.
NFT renting platforms
NFT rental platforms! It's akin to renting out a vacation home and only a digital asset rather than a real one. Guilds gather NFTs and lease them to academics, but some bright people have discovered a way to automate the whole process and offer it as a service for games to rent to NFT holders.
As a result, renting it out is a great way to supplement your income if you have an NFT on a GameFi platform. But there's a catch: what if no one wants to rent your NFT? It is a commercial opportunity! Media are now giving NFT holders set returns while also taking on the risk of leasing it out (or not).
You may make less money with this technique than renting it out yourself. Nevertheless, you can avoid losing rental income due to that bothersome demand risk. Also, these models are evolving into DeFi product offerings for NFT owners.
Gaming Marketplace
Have you ever been overwhelmed by the sheer number of accessible GameFi sites? Therefore don't be concerned! Gaming marketplaces are available to assist. These thugs search the gaming landscape, pick through the filth, and choose the essential games for you.
Consider them as your gaming curators, helping you through many GameFi alternatives. They've even begun to provide NFT markets alongside gaming marketplaces because why not? Rainmaker Games is one such GameFi marketplace, allowing Web2 and Web3 players to mix and experience the best of both worlds.
Conclusion
The GameFi landscape constantly expands, with new models and versions of existing ones anticipated to come soon. Some GameFi platforms are also looking at finding the best price for NFT mints and shifting from guilds to gaming markets.
Yet, GameFi is rapidly expanding, with large-scale experiments now ongoing. The essential participants in the GameFi landscape, such as developers, gamers, and guilds, have been described in this article. Additional participants in the Web3 ecosystem include investors, promoters, exchanges, and market participants.