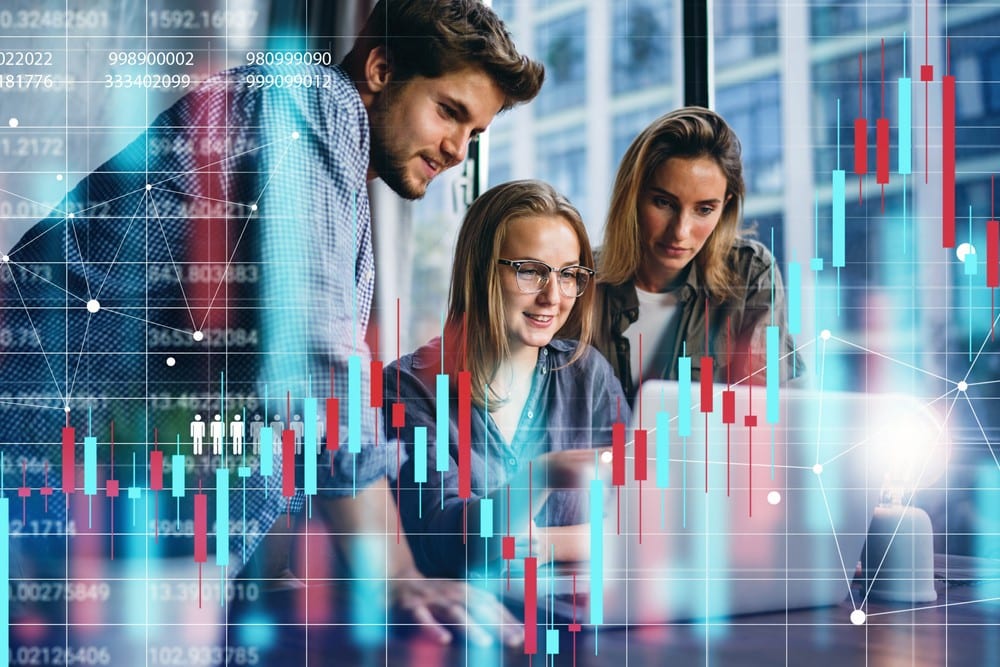 Wall Street Ends Higher Lifted by Big Tech
On Wednesday, Wall Street jumped and closed sharply higher due to mega-cap growth stocks powering up because of a pause in increasing interest rates. Investors were also encouraged to buy due to upbeat earnings reports. The previous session saw the benchmark 10-year US Treasury yields decline from their multi-year highs, which helped in steadying sentiment across global markets and gave a boost to demand in growth stocks. There was a more than 5% surge in Meta Platforms, which ended four sessions of heavy declines that resulted in it losing almost one-third of its value. Nvidia was responsible for the biggest boost in the S&P 500, as it was up by 2.2%, while Microsoft saw an increase of 6.4%. 
There was an increase in all 11 of the S&P 500 sector indexes, primarily due to a rise of 2.45% in real estate. Market strategists said that the bond market had indicated that there is a limit or cap to how much the Fed would increase the interest rates, which would be a positive indicator for stocks, particularly growth stocks. Worries over increasing interest rates had hit the tech-heavy Nasdaq, as it declined by more than 7% this year, after having gained by almost 21% in 2021. Up till now, the S&P 500 has declined by almost 4%. 
There was a 0.86% increase in the Dow Jones Industrial Average, as it ended at 35,768.06 points, while there was a 1.45% gain in the S&P 500 to reach 4,587.18. There was also a 2.08% increase in the Nasdaq Composite to 14,490.37. Consumer price data was the focus of investors on Thursday, as it would give clues about the plan of the Federal Reserve regarding hiking interest rates. Last week, the job report had turned out to be unexpectedly strong and this raised concerns about a more aggressive move from the central bank. 
As far as the inflation forecast is concerned, it is expected to reach a four-decade high of about 7.3%. Raphael Bostic, the President of the Atlanta Fed said that the US economy could be nearing a slowdown in inflation, but he did add that there would be a faster pace of increase in interest rates this year. To date, about 316 companies in the S&P 500 have disclosed their earnings and 78% of them have been higher than analyst expectations. There was a 10% surge in Chipotle Mexican Grill Inc. after it beat sale and profit estimates, whereas there was a 2.2% increase in Yum Brands Inc., the KFC parent brand after it beat sale estimates.
There was a 12% jump in Enphase Energy Inc., as it lifted other solar stocks, with SolarEdge Technologies Inc. and SunPower Corp. rising by 6.9% and 6.6%, respectively. There was a more than 5% decline in CVS Health Corp after its earnings forecast for the year did not live up to Wall Street expectations. There were no new lows reported by the S&P 500 and 40 new highs over 52 weeks, whereas there were 56 new lows and 53 new highs in the Nasdaq Composite.