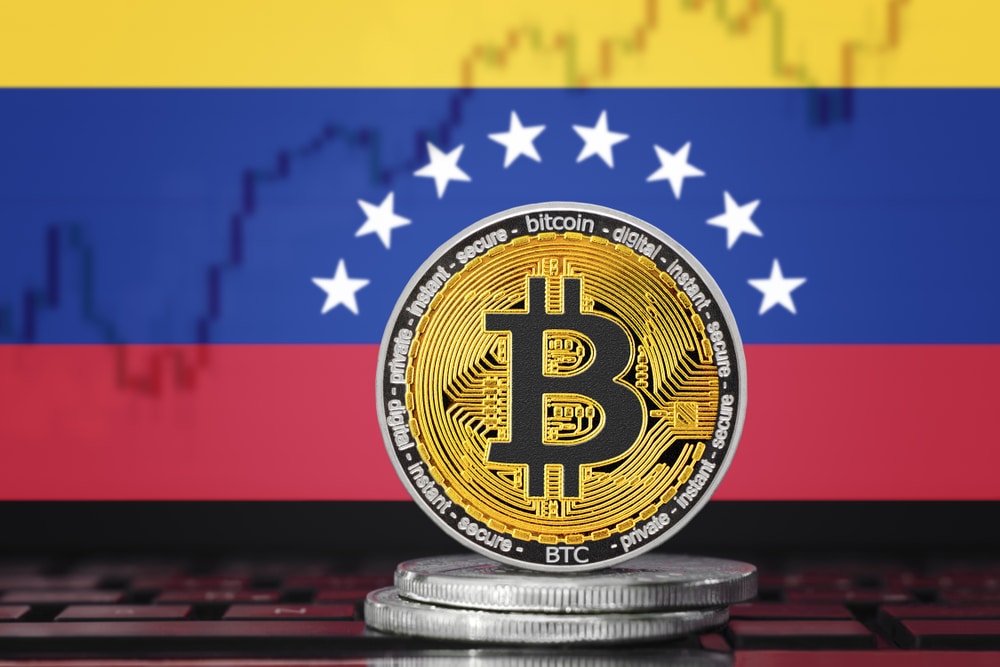 Venezuela's Suited to 'Special Crypto Utility' Amidst Hyperinflation
Venezuela is moving to a 'de-facto dollarization economy,' thus contradicting cryptocurrency supporters' claims.
Owing to authoritarianism and hyperinflation, Venezuela has regularly been placed in a favorable position for a national cryptocurrency structure. Whether to leave the strict regime of Nicolás Maduro or for safety from the falling bolívar, technology experts are always flaunting the nation as an excellent context for the adoption of mainstream Bitcoin and digital assets.
Venezuela Leverages Crypto to Access US Dollars
Nevertheless, a new report showed that the nation ranks fifth for overall crypto value acquired in Latin America. Additionally, it fails to rank in the top 20 internationally, which evokes the need to consider what is happening.
The 2023 Global Cryptocurrency Adoption Index is the most recent report installment focusing on Latin America. According to it, Venezuela's 'special crypto utility' placed Venezuela in the limelight, thus underscoring the previously mentioned political condition as well as the country's notable widespread inflation.
According to Javier Bastardo, Satoshi's organizer, the numbers are unsurprising. Satoshi is the nation's biggest grassroots Bitcoin group as well as Bitfinex's Bitcoin ambassador to Latin America. Javier mentioned that Venezuelans are highly interested in the international reserve currency, a reality that Bitcoiners may not desire to read.
Javier explained that individuals desire access to dollars, mentioning that for a long time, the nation 'has been shifting toward a de-facto dollarized economy.' He also said the belief about necessity being the reason behind hyperinflated nations' shift to Bitcoin is untrue. Instead, there is a high possibility of people utilizing stablecoins before the major cryptocurrency.
With that in mind, Javier said that in Venezuela's pursuit of 'genuine' United States dollars, stablecoins are often utilized as an in-between. His perspective echoed that of Kevin Hernández, the 'My First Days in Bitcoin' author and founder of Criptodemia, a Venezuelan media outlet. He said that Venezuelans are disinterested in cryptocurrencies and instead seek dollar access. Kevin also claimed that the definite economic doubt affecting the nation only places the demand on products 'having reduced friction.' An example is Zinli that enhances access to dollars.
Crypto Adoption Rises to Evade the Authoritarian Rule
Chainalysis also focused on authoritarian rule, another factor that must drive the Venezuelan crypto economy. According to the report, the crypto use case most exclusive to the nation is its ability to empower citizens to fight the Maduro regime's era. An interview with Leopoldo Lopez, the opposition leader, revealed his support for the use case in exclusive examples in the recent past.
Lopez discussed the utilization of crypto to offer financial help to 65000 physicians during the coronavirus pandemic. Additionally, he spoke about the efficacy of digital assets as a resistance tool for the rule.
Lopez and Kevin insinuated that this was '50% truth.' In this case, they concurred that crypto is an option for an iron fist-governed economy. However, its utilization by the population is small. They also claimed that people are only seeking dollars.
Kevin stressed the point by mentioning that 92.5% of persons mentioned in Chainalysis' report utilize centralized exchange for crypto access. Despite the possibility of being unreasonable, people only desire something simple where they can later shift to dollars.
The baffling 92.5% forms an additional astonishing finding in the most recent report by Chainalysis: centralized exchanges control Latin America. In this case, more than 60% of the population uses it as opposed to a 48% international average.
These numbers do not really shock Buda.com's chief operations officer, Jazmín Jorquera. Buda.com is an exchange in Colombia, Argentina, Peru, and Colombia. She told a news outlet they provide a simple and easy experience, improved liquidity, and a general trust factor that cannot be disregarded.
Jazmín highlighted the continent's overall criminality and pointed to a 'danger of utilizing platforms such as peer-to-peer.' Besides, she said people do not desire to move around with much cash. The latter is directly linked to Venezuela, a nation whose citizens have used large amounts of money to pay for coffee.
Centralized Exchange Gains Popularity for Popularity and Ease of Use
Mexico is the single exemption to the centralized exchanges' regional rule and falls some percentage points under the international average. Lorena Ortiz, the Fedi community master and founder of the Bitcoin Embassy Bar in Mexico City, said Venezuela possesses a thriving tech environment, intelligent youth, and various platforms servicing the nation.
Concerning Latin Americans' overutilization of centralized exchanges, Ortiz said it is two-sided. In this case, its simplicity and tax framework result in significant utilization.
She concluded that owing to most of the industry being unregulated, tax payment is not much compared to other parts of the globe. This indicates that a majority of Latin Americans are ready to utilize the centralized platforms.