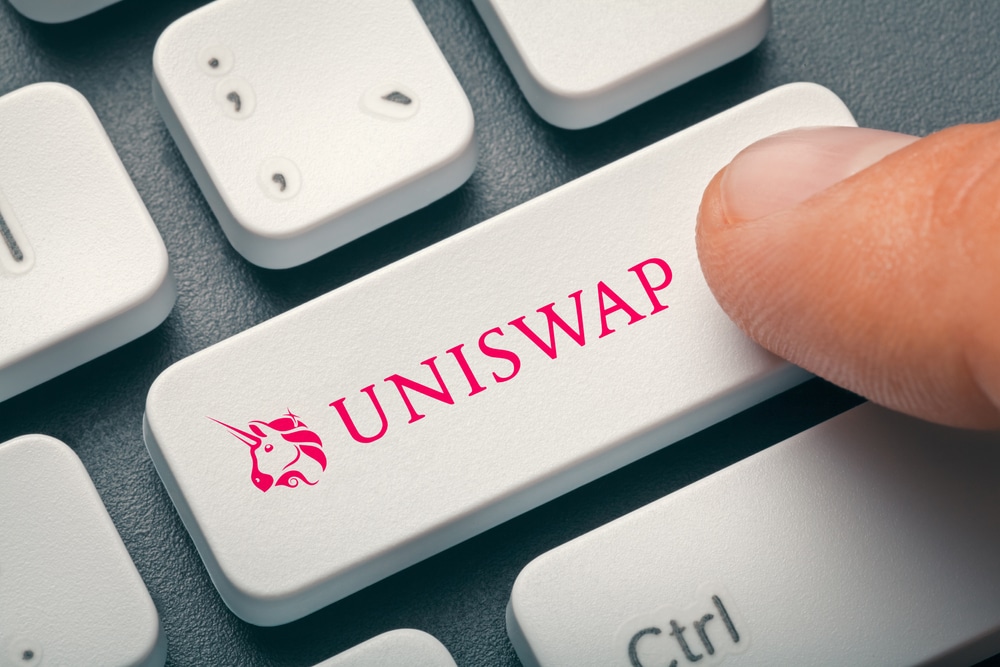 Uniswap Rolls Out Ethereum Wallet for Android Users
Uniswap is the leading decentralized exchange. The platform has recently announced Ethereum wallets for its Android user base. It is important to note that Uniswap introduced Ethereum wallet services for iOS product users just a few months ago.
The platform has announced that it has introduced the beta version of this wallet and asked the DeFi traders to test the wallet before its final version is issued for a wider audience. Uniswap has mentioned on social media that around 35k users have already created new accounts on the wallet.
Uniswap Labs noted that the source-code of the project is going to be open-sourced for the beta version. The devs explained that the program is going to be accessible to more users based on the Trial of Bits audit program.
'Trials of Bits' is a cybersecurity enterprise that performs technical audits for blockchain projects and consult with Web3 products development. These Web3 are used to identify and repair the technical in smart contracts and various programming applications.
Bridget Frey told media on behalf of Uniswap that Android app beta is set to fix bugs with new users joining the platform before the end of the current year.
Uniswap Developers Introduce New Features for Android Ethereum Wallet
Developers at Uniswap have claimed that the new wallet project is going to have new features that will allow DeFi investors to make a great swap. The blog post regarding the new launch for the beta version of the application claims swap time to be as fast as split-seconds.
Other features added to the project include discovery of new tokens and transparent transaction charges. At the same time, Ethereum wallet will be able to switch among various blockchain main-nets such as layer-2 scaling solution providers namely Arbitrum and Optimism.
The investors who wish to make swaps between different layers of blockchains will be able to provide options for the required target and make the switch. At present, the wallet offers swap channels provided by Polygon, Arbitrum, BNB Chain, and Optimism.
The wallet account is also going to provide protection against sandwich and frontrunning attacks. Sandwich attack occur when hackers trap a swap between two transactions and frontrunning attack takes place when hackers submit an alternative price for token swap when a transaction is still pending.
The wallet also protects the holders against MEV attacks by conducting all swaps in a private transaction pool.
Unsiwap Introduces Perpetual Options to Test Available Liquidity
Uniswap is working with venture-sponsored startup called Panoptic to invite liquidity providers on the platform. Panoptic is set to create cryptocurrency options trading contracts based on Bitcoin and Ethereum for centralized exchanges. Coinbase has traded around $493.15 million in open interest on Deribit exchange in October.
Meanwhile, DeFi Llama has generated around $21.23 million in options on decentralized exchanges within 24 hours on the same day as the prior regulated exchanges platform. Panoptic has released the beta version of a trading project that offers perpetual contracts.
In this manner, the investors will be able to access various trading options for any virtual currency that is listed on Uniswap v3. Perpetual contracts were originally introduced by Bitmex in 2016 as a form of leveraged trading without needing upfront capital available.
Perpetual contracts do not have an expiration date like Futures contracts.  Aevo co-founder Julian Koh has retained that perpetual contracts have not gained mainstream adoption on account of their intrinsic complexity and associated risks.