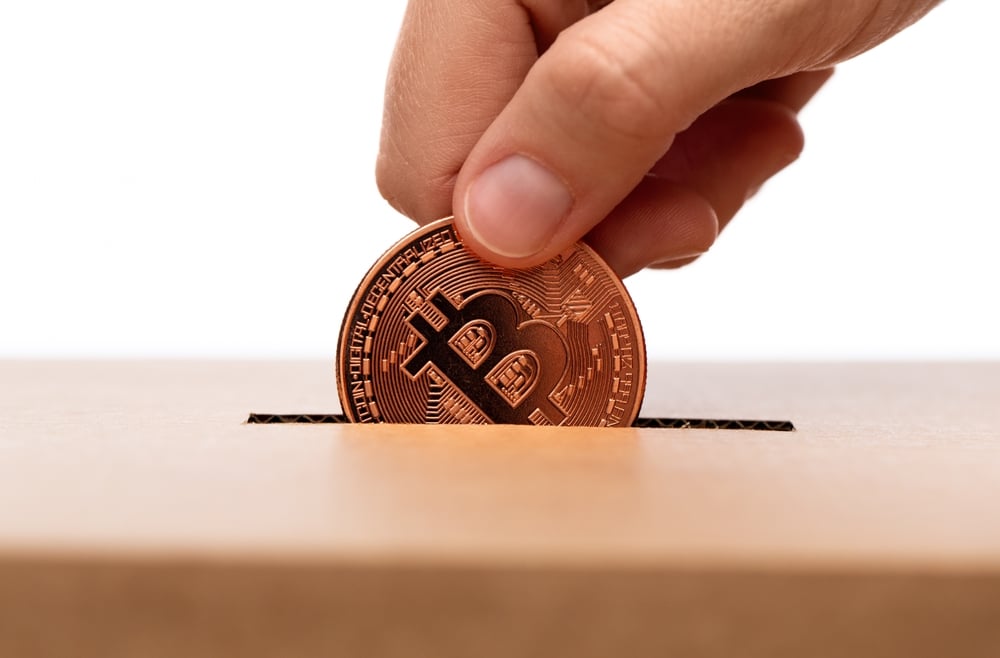 'Crypto Aid Israel' Introduced to Generate Funds Amid Gaza War
The organization intends to generate funds for affected Israelis since the war began in the area on Saturday. Additionally, Gazans are raising cryptocurrency.
Amid the increasing death tolls and violence spreading in the quickly intensifying war between Gaza and Israel that began on Saturday, cryptocurrency has become the region's most suitable fundraising strategy.
Web3 Investors Launches 'Crypto Aid Israel' to Support War Victims
On Monday, the formation of Crypto Aid Israel, a fund seeking to amass donations in 12 cryptos across the globe. The crypto industry leaders intend to disburse funds to Israelis displaced or affected by the weekend's war.
On Saturday, a significant number of Palestinian militants associated with Hamas, a militant group that controls Gaza, demolished barriers that isolate the area from southern Israel in a shocking attack and attempted to capture numerous settlements.
The Israeli government claimed that the militants murdered an estimated 800 Israelis, while at least 150 persons were captured. According to the coalition behind Crypto Aid Israel, the raised crypto donations will be sent to Israeli nonprofits.
In turn, they will help the families that escaped Southern Israel for Tel Aviv, the nation's biggest city, without taking necessities like clothing and food. The aid group comprises officials from Israeli crypto firms such as MarketAcross, CryptoJungle, 42Studio, and Collider Ventures.
It also claims it has contacted several Israeli government agencies interested in supervising the funds' distribution.
Well-Wishers Support Hamas-Israel Victims
According to Kim Bazak, one of the initiative's founders, tapping into and raising awareness,
particularly among the international Web3 community, is the motivation for focusing on crypto
donations.
Since Saturday, crypto has also become a common fundraising tool in Gaza. This was the day when Israel started bombing the territory using numerous airstrikes.
On Monday, Israel's defense minister stressed the need for Gaza to be 'completely sieged.'
This meant cutting off food, water, power, and fuel to the coastal strip that nearly 600000 persons inhabit. Since the start of the war, several Arab charities have included crypto wallet addresses on social media.
The strategy seeks to attract contributions from Gazans, and so far, cryptocurrencies worth several thousands of dollars have been raised. Gaza's Ministry of Health claims that since the start of Israel's airstrike campaign, at least 687 Palestinians have died and more than 3726 injured.
Owing to the destruction already incurred to Gaza's infrastructure, it is still unknown how quickly
digital funds can be changed into tangible aid. A recent report shows that Monday's Israeli stroke on the Palestine Telecommunications Company affected the internet in most parts of the territory.
Israeli-Hamas War Intensify
Another point of argument concerns those who might get those funds in case they are distributed. The United States and other governments have officially labeled Hamas, which controls Gaza, a terrorist organization.
Numerous sources familiar with the situation claim that the Israeli government is partnering with Chainalysis, an on-chain analytics company, to evaluate solicited crypto addresses for likely links to Hamas.
Additionally, the scanning aims to seek their freezing by crypto exchanges. Chainalysis failed to comment on the matter.