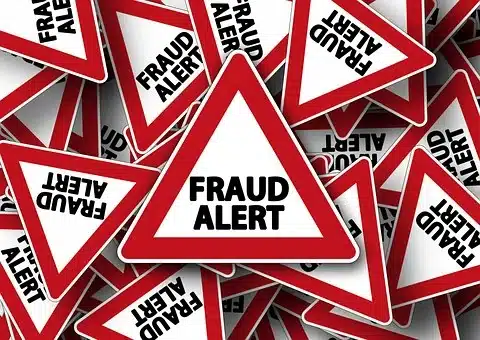 Six Executives of AirBit Plead Guilty to $100M Ponzi Scheme
On Thursday, six executives of AirBit, a Ponzi scheme that left investors counting losses of over $100 million, pleaded guilty to wire fraud and money laundering charges. Pablo Renato Rodriguez, the co-founder of AirBit, was among those who admitted their wrongdoings.
AirBit was a worldwide scam marketed through expensive expos across Eastern Europe, the United States, Asia, and South America. The promoters of this Ponzi scheme deceived innocent investors into investing in the scam, with promises of receiving massive returns generated from AirBit's crypto mining and trading business.
However, prosecutors later revealed that AirBit was never involved in any mining or trading business and that the figures displayed on investors' online portals for monitoring their 'balances' were fictitious.
US Attorney Damian Williams reported that the six executives used most of the investors' money to buy lavish mansions, jewelry, and high-end cars. The remaining amount was used for marketing to attract more investors.
Other individuals Charged for Their Involvement in AirBit Ponzi Scheme
Besides the six AirBit executives, another co-founder of the company, Gutemberg Dos Santos, pleaded guilty in September 2021 after he was extradited to the US in October 2020 from Panama.
Meanwhile, the attorney who helped Dos Santo and Rodriguez launder the victims' money, Scott Hughes, pleaded guilty last week with three AirBit promoters, including Cecilia Millan, Karina Chairez, and Jackie Aguilar.
Although the court is yet to determine the jail time of the accused, each could spend up to 70 years in federal prison.
How Scammers Execute Crypto Ponzi Scheme
Most Ponzi schemes usually run advertisements on social media platforms to lure investors by promising unrealistic investment returns. People with little knowledge about the crypto industry but are keen to invest in this fast-rising market are mostly the target audience.
The fraudsters typically claim to have modern crypto-mining equipment or profitable trading bots that bring in high profits. In reality, they do not operate any business. Instead, they rely on new investors to pay early investors.
These Ponzi schemes offer commissions for those existing investors who invite others to invest, so money can continue to pour in.