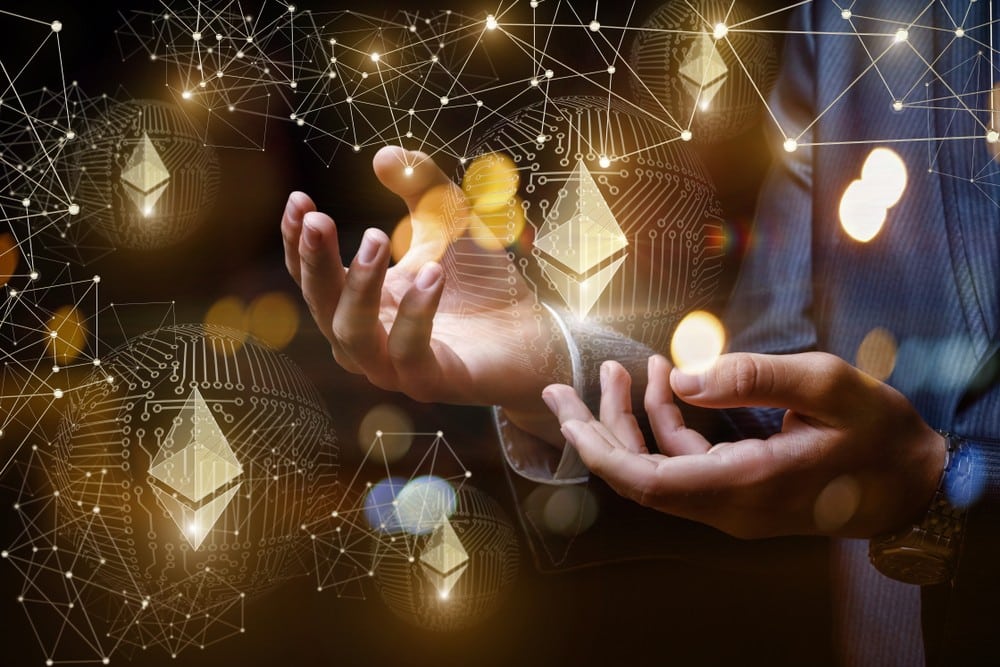 Shanghai Upgrade Sparks Bullish Signal for Ethereum Investors
Glassnode, a monitoring platform that tracks on-chain metrics, has released new data that shows a notable surge in the number of addresses holding large amounts of ETH tokens. The platform's data aggregator indicates that there has been a steady increase in the number of wallet addresses with a minimum of 0.01 ETH coins. The number of such wallet addresses has reached an impressive eight-month high of 23,386,372.
📈 #Ethereum $ETH Number of Addresses Holding 0.01+ Coins just reached a 8-month high of 23,386,372

View metric:https://t.co/XXb0u19ouH pic.twitter.com/AfFNzUbPXG

— glassnode alerts (@glassnodealerts) March 27, 2023
Glassnode's EOA emphasis
Glassnode's report solely focuses on Externally Owned Addresses (EOAs). Therefore, the data presented in the report excludes contracts.
In the world of cryptocurrency, the resurgence of ETH is a story that has been making headlines since 2023. Ethereum, alongside Bitcoin, has been at the forefront of the current market rally. The value of ETH stands at $1,754.77, representing a remarkable 46.11% increase since the start of the year.
Crypto enthusiasts attribute Ethereum's surging popularity to various reasons, with one notable factor being the much-anticipated Shanghai upgrade. This critical protocol modification will enable users to retrieve their staked ETH, freeing up previously locked ETH tokens utilized for validation on the Ethereum network. As such, the Shanghai upgrade holds immense potential for increased adoption among crypto users.
Countdown to Shanghai upgrade
Anticipated by users, the Shanghai upgrade is expected to occur in April 2023, although no official date has been announced yet. This upgrade marks the first significant adjustment to the Ethereum network since the Merge, which shifted the Ethereum protocol from a Proof-of-Work (PoW) consensus algorithm to a Proof-of-Stake (PoS) algorithm.
The Shanghai upgrade promises to give ETH stakers unprecedented control over their tokens by introducing flexibility into the staking process. This new staking model is a significant attraction for ETH stakers, who have preferred it over the more rigid staking protocols used by other networks in the blockchain industry. As a result, the Shanghai upgrade is set to significantly enhance the user experience for ETH stakers, making it an exciting development for the Ethereum community.
In addition to enhancing transaction speeds for Ethereum network users, the Shanghai upgrade also provides the added advantage of reducing gas fees.