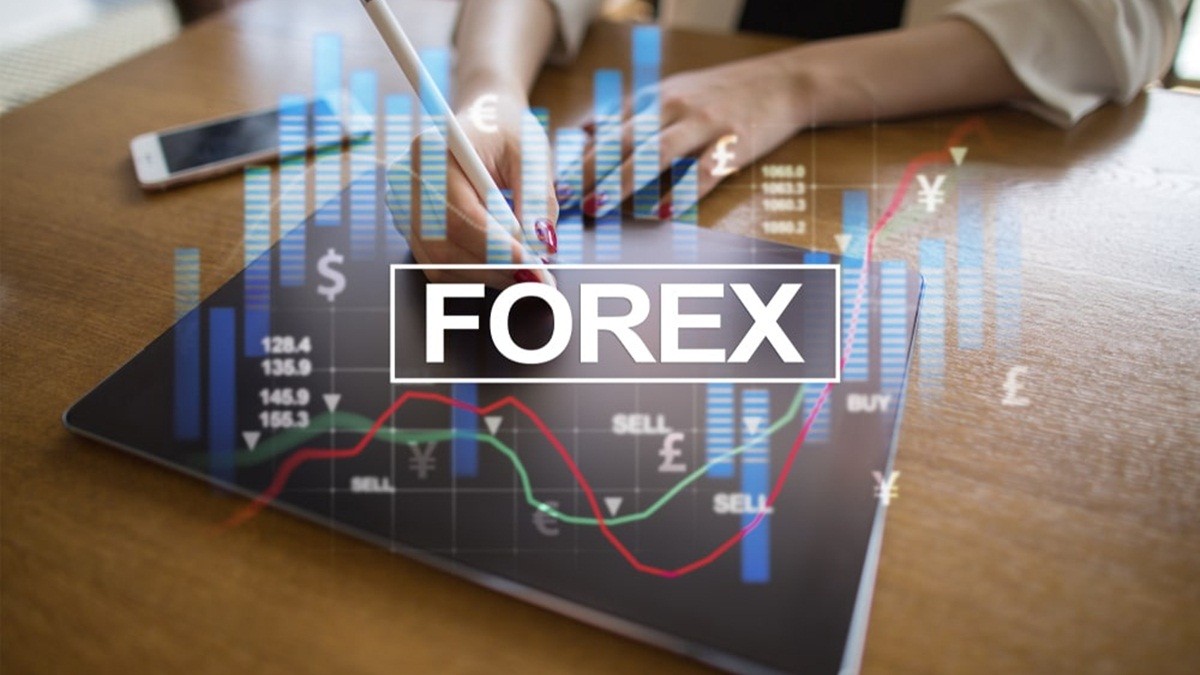 Best Islamic Forex Broker Account 2023 Comparison
Millions of Muslim traders can now take part in the forex trading, thanks to brokers who offer Islamic Forex accounts.
However, these account types are not offered by all of them. Therefore, in this article, we have listed some of the top-rated Islamic brokers which have been carefully screened after comparing them on several aspects.
Fxview
Fxview is one of the best Islamic brokers for Sharia compliance. The broker is regulated by CySEC and registered with multiple regulatory bodies across the globe. The forex islamic account opening requires a $50 minimum deposit for traders of all the countries, except the European Union where the minimum deposit is $200.
As per the Islamic law, Muslims are not allowed to pay or receive interest. Therefore, Fxview offers Islamic trading accounts with a swap-free option to satisfy the enormous global demand for Islamic financing, where interest is not a component of the broker's business model.
On an Fxview Islamic account, you can be confident that you'll never pay interest on your overnight positions. It is interesting to note that the broker provides Islamic traders with leverage ratios as high as 500:1.
Trading cost is also on the lower side, as the broker has highly competitive spreads, starting from 0 pips whereas the commission is fixed at $1/100K per side.
A notable thing about the broker is that they put a strong emphasis on respecting the religious convictions of its Muslim clients and ensuring that Islamic law is correctly observed. This gives a sense of confidence to muslim traders that their accounts are managed in accordance with Sharia law.
Pepperstone
Having debuted in 2010, Pepperstone has a stellar reputation in the trading community. The broker is heavily regulated by prestigious agencies including the FCA, ASIC, and BaFin.
Pepperstone offers a forex swap free account where more than 60 currency pairs are available for trading. However, the swap-free accounts are only available to traders after they present proof of their adherence to Islam, as verified by the mosque in Islamic nations.
The Islamic forex trading account offers straight-through processing and average spreads of 1 to 1.2 pips and there is no commission to pay. Traders are needed to make a minimum deposit of A$200 to get started.
Though there are no overnight rolling expenses on a swap-free account, an administrative fee is imposed in its place. The admin fee, however, only becomes effective if the position is held for more than 10 days.
IC Markets
 IC Markets is one of the most widely used FX platforms in the market. It was established in 2007 and is governed by tier-one organisations like ASIC, CySEC and FSA, offering a high level of safety to traders.
IC markets is a Global broker that accepts Muslim traders from all over the world. It offers an Islamic account, with raw pricing and no interest charges. Users can deposit funds via different methods including bank wire, PayPal, Skrill, and Neteller. As far as the minimum deposit requirement is concerned, then that's $200.
The enticing feature of IC Markets is that traders can easily switch their Raw Spread and Standard account types to swap-free trading. Moreover, you can use an IC Markets Islamic trading account to trade on MetaTrader 4 (MT4), MetaTrader 5 (MT5), Webtrader, and even the cTrader platform.
You may rest easy knowing that your transactions are being executed through the broker's cutting-edge trading infrastructure. This way, you can be sure that your trades are executed quickly enough to give you the same competitive advantage as the broker's other clientele.
Applying for a Raw Spread account with the broker's swap-free option is all that is necessary to open an Islamic FX account with IC Markets. No matter how long you hold trades, there will never be any interest costs charged or deducted to your account.
While some brokers only accept clients from Muslim-majority nations like the UAE and Malaysia for swap-free accounts. Traders from all countries are accepted by IC Markets as long as they can demonstrate that they adhere to Sharia law.
eToro
eToro is another one of the top Islamic brokers you can consider working with. Leading organisations including the FCA, ASIC, CySEC, FinCEN, and FINRA are in charge of regulating this platform in various jurisdictions throughout the world.
Muslim forex traders at eToro have the option of copy trading on Sharia-compliant Islamic forex broker accounts. Leverage trading is theoretically forbidden in Islam because it essentially relies on a loan from your broker. Traders on eToro are not given interest-bearing leverage in order to guarantee complete Sharia compliance on all Islamic trading accounts.
Clients must first register for a live account and fund it with a minimum of $1,000 USD in order to open an eToro Islamic account.
In terms of account specifications, eToro offers 49 currency pairings to trade, all with 0% commissions. Broker's sole source of income from Islamic accounts is through spreads, that too are transparently listed and start at just one pip for EUR/USD.
AvaTrade
One of the oldest online retail Forex / CFD brokers, AvaTrade is well-known for being a reliable broker. Different regulatory bodies: FSA of Japan,  FSCA of South Africa, FSC, FSRA, and the IIROC round out the global framework while the Bank of Ireland serves as its primary regulator.
An Islamic account in forex is available through AvaTrade, although not as a separate account type, rather as an Islamic equivalent of any other account type.
You must first open one of the broker's standard account types in order to set up an Islamic account with AvaTrade, and you must speak with your broker before making any transactions. By switching to a swap-free account, the broker will make sure that all of your trading always complies with Sharia law.
Your account must be completely confirmed and financed before AvaTrade will approve the swap-free option. Following that, requests for Islamic accounts are typically completed in 1-2 business days; however, the procedure can be expedited after making a request at their customer support.
For both novice and seasoned traders, AvaTrade offers fully regulated brokerage services. The platform excels because of its round-the-clock service desk. Additionally, it provides a wide range of trading products on Islamic accounts. Muslims can hold positions open for up to five days without incurring a rollover fee when using an Islamic forex trading account.
FXTM
Another well-liked option for forex traders seeking a swap-free trading option is the CySEC licensed broker FXTM. In addition, FCA has authorised the FXTM UK business, which offers Financial Services Compensation Scheme client deposit protection up to £85,000.
It's easy to open an Islamic account with FXTM. However, Muslim traders must be aware of a few restrictions before deciding to create an account with FXTM.
Though, Islamic trading accounts can be opened as usual like any other trading account, you must activate the swap- free option from the "accounts overview" section. However, you should be aware that traders who want to utilise MetaTrader 5 are ineligible for Islamic accounts.
There are also restrictions on which currency pairs you can trade without accruing swaps, which you should know if you wish to open a swap-free account with FXTM.
Exotic currency pairs are still exempt from Islamic trading rules, even if you're using the MT4 platform. Make sure you're not taken by surprise by this.
Moreover,  Islamic accounts are only available for citizens of a select few nations.
FP Markets
FP Markets, which was founded in 2005, FPMarkets offers one of the best Forex and CFD brokerage choices for Muslim traders worldwide. It is governed by ASIC, FSA and CySEC, and provides a user-friendly platform for trading currencies.
The most interesting fact feature is that you can use any platform among Mt4, MT5 and IRESS platforms for opening an Islamic Account with FP Markets.
With tightest spreads in the market, FP Markets is one of the most dependable brokers.
Though each broker has a different policy for how long you can keep an open position before being charged an admin fee. You have a full 10 overnights with FP Markets before an admin fee kicks in. This implies you won't pay extra trading expenses if you regularly open and close your deals.
Moreover, for a swap-free (Islamic) account, some halal forex brokers require that you be from a country that practises Islam; however, FP welcomes clients from all over the world as long as you can present documentation from a mosque attesting to your adherence to Islam.
Conclusion
To conclude, it is crucial to find a forex broker that is governed by a trustworthy organisation.
Examine the terms and conditions of the broker's Islamic account, including the no-swap period's time limits, the required deposits, spreads, and the account's maximum leverage ratios.
You should also take into account the trading platform, the assets available, customer service, etc. Finding a broker that provides an Islamic trading account that is suitable for beginners could prove beneficial for FX traders with little expertise.