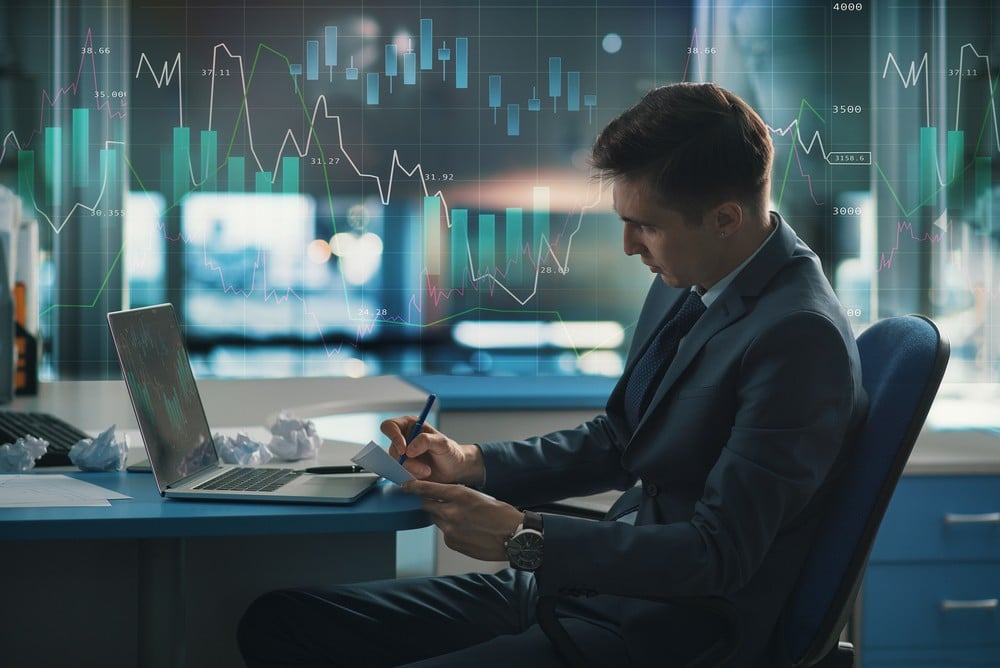 AIRSOFT Review 2023 – A Leading Trading Technology Provider
Trading Technology Provider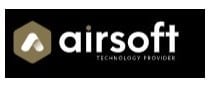 Online traders often brag about their wins and losses, but few individuals understand the immense difficulties brokers confront on a regular basis.
Given the plethora of digital trading brokers out there, standing out from the crowd can be challenging. Every one of them is thinking, "How can I set myself apart from all the other trading platforms out there?". This AIRSOFT review will answer all your questions.
As a brokerage, your success depends on your ability to create a stable trading environment for your customers. If you don't hook a user's attention right away or provide them a compelling reason to stick around, they'll abandon your platform.
Since its founding in 2012, the leading technology supplier AIRSOFT Ltd has been in the forefront of developing cutting-edge brokerage systems for foreign exchange (FX) firms throughout the globe.
Superior in Technology to Competitors
If a new broker doesn't leverage technology, they're giving up the biggest advantage they may have. You will be successful if you are able to provide something that your rivals do not. Brokers may now offer their clients a mobile-friendly trading platform thanks to AIRSOFT Ltd.
Traders using this system may do so from any web-connected device, including smartphones. The system is accessible both online and via mobile app download. The best part is that it's compatible with both Apple's iOS and Google's Android operating systems.
When it comes to making transactions, AIRSOFT Ltd is happy to offer a platform that can do so promptly. Faster platforms give traders a leg up on their rivals who are using slower ones. If you really care about your traders, you'll give them a platform that fits along with their packed schedules.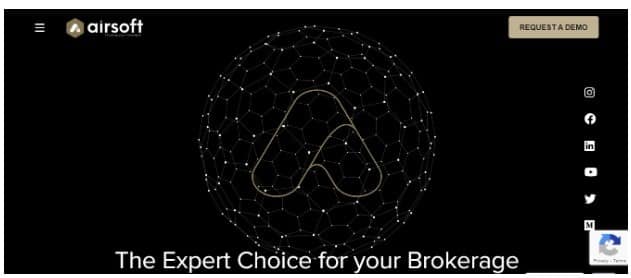 AIRSOFT, Ltd. Offers a Variety of Options
AIRSOFT Ltd. provides a diverse menu of forex options for investors to pick from. For those involved in commerce, the increased independence and adaptability brought about by this development is a win-win situation.
Classic options, the most basic type of forex options, are offered by every trading platform. Options trading's basic form allows investors to make bets on the whether the fundamental asset's price will be greater or lower than just its present value at the point of expiry.
By offering investors to select an expiration time between 30 seconds and five minutes, this option offers a unique twist on the traditional call/put.
There are several possible expiry periods for this forex option, ranging from 30 min to the close of trade. Classical forex options, that are being employed, include trading in the high/low range.
These forex options have a longer expiration period of between one and 30 days compared to short-term options. This feature is very desirable for individuals who prefer to trade above a longer time frame, but it may not be available on all trading platforms.
AIRSOFT Ltd.'s Mobile Trading System for Forex Options
The AIRSOFT forex application is accessible worldwide, not only from traders' own desktop computers. Traders may take advantage of a potentially more rapid process on the windows desktop, or they can monitor their holdings and place trades on the go with a mobile app that is compatible with all the major smartphones and tablets.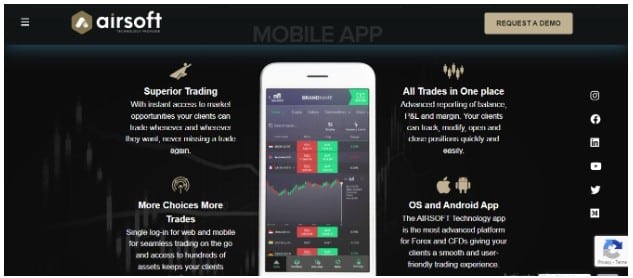 After downloading the free application from the Apple Store or the Google Play Store, customers will have full access to all the functions of the traditional desktop experience, including the ability to place purchases and see open jobs.
Customer Care
Mistakes can never be allowed, but only in customer care. Keep communicating with your traders especially when they have valid issues to demonstrate your appreciation. The friendly staff at AIRSOFT's customer support is available 24/7 to answer any questions or concerns you may have.
Whether you need help addressing an internal issue or need to explain the platform to a trader, AIRSOFT is always available via email, phone, or live chat.
Final Words
In conclusion, AIRSOFT Ltd is a premier forex technology provider in the crypto industry, offering advanced tools and techniques for brokers. If you are looking to stay ahead of the curve in the crypto market, AIRSOFT Ltd is a great resource to turn to.
With their innovative technology solutions and deep expertise in the crypto field, they are a reliable partner for brokers looking to maximize their success in this rapidly evolving industry.