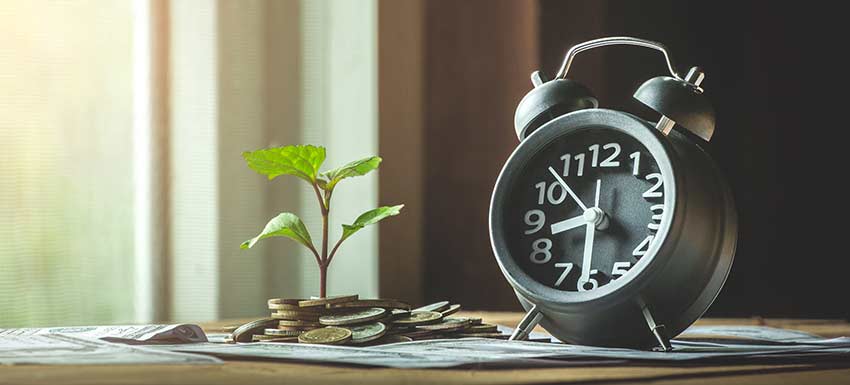 Know about Latest Fixed Deposit Interest Rates 2021
Though the interest rate of fixed deposit plans remains constant over the entire tenor, none of the financiers offer exactly similar interest rates for the same tenor. Therefore, you will usually go through a dozen of FD plans before investing in one. The interest rates have already been lowered by most of the banks and this allows you to look at other options like post office FDs or corporate FDs. Here are some ideas that would help you to achieve better FD returns in India:
Go for long term FDs
Fixed deposit plans usually offer a flexible tenor that allows you to take care of your short or long-term investment goals conveniently. However, you should also note the fact that the FD interest rate will be slightly higher if you lock in your deposits for a longer tenor.
Reinvest returns
If you cannot keep your deposits locked in for a longer tenor due to financial constraints, then you should at least reinvest the returns or a part of it at maturity. This will ensure that a part of your earnings will keep growing irrespective of whether you have booked it at a high or low interest rate.
Some finance firms like Bajaj Finance offer FD schemes with the auto-renewal option. This option is beneficial if you are satisfied with the FD rate that your deposit is growing.
Compare returns
You can compare the returns of different FD plans by using an FD calculator. This online tool also proves to be useful to compare interest rates across various financiers.
The highest interest rate is provided by the Bajaj Finance FD scheme as it comes with an FD rate as high as 7.25%. This makes it one of the highest FD rates in India. The other benefits of investing in this FD scheme are stated below:
Multi-deposit feature
The multi-deposit facility offered by this FD scheme lets you invest in more than one fixed deposit plan at once. The option of depositing in FD plans of varying tenors and types with a single cheque means that you can now ladder your deposits without breaking a sweat. Also, the multiple liquidity points that you will get after investing can be used for covering a sudden financial need.
Flexible tenor
With the Bajaj Finance FD scheme, you will get the convenience of choosing a flexible tenor ranging from 12 to 60 months. By combining this flexibility with the multi-deposit feature you can handle your short-term and long-term financial plans simultaneously. Also, you can keep your deposits intact during an emergency need by availing of a loan against one or all of your deposits. This means that premature withdrawals are no longer necessary to take care of your immediate fund requirements.
Minimum deposit amount
Only Rs. 25,000 is required to start investing in this FD scheme. Also, you can utilize its FD calculator to find the FD plan that suits your financial requirements.
A 0.25% higher FD rate is provided to senior citizens and non-seniors can now utilize the online investment option to grow their deposits in a 0.10% better FD rate. Investing in Bajaj Finance FD is safe as it has received FAAA/stable ratings from CRISIL and MAAA/stable ratings from ICRA which are the highest credit ratings offered by these credit rating organizations. As a result, you will earn well and without any worries after investing in any of its FD plans.
It is crucial to explore various FD schemes before investing as you would want to lock-in your savings at a higher FD rate. However, you must also remember that a longer tenor will help your deposits to grow at a higher interest rate. You can also reinvest all or some of your returns so that your interest gains compound over a specific period. Bajaj Finance FD scheme not only comes with a higher FD rate but also ensures that your investment remains intact during a financial emergency as this FD scheme offers collateral-free loans against your fixed deposits.
The multi-deposit facility enables you to ladder your investments seamlessly and the high credit ratings conferred by top credit rating institutions of India ensure that your savings remain secure in its FD plans.