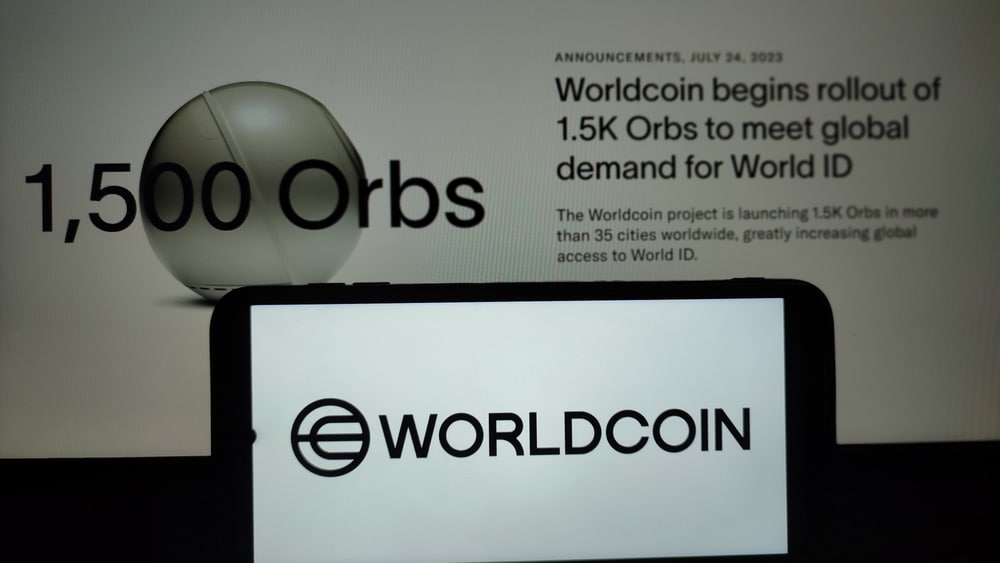 UK's Regulator Enquires Sam Altman's Worldcoin Compliance Amid Token Launch
Worldcoin is facing scrutiny conducted by a UK Watchdog citing concerns about the project's compliance with basic privacy rights. The situation is not preventing Worldcoin from operating in Britain. So far, iris-scanning orbs are now available in three places across London.
UK Watchdog Raises Alarm on Worldcoin Handling of Biometric Information
A UK watchdog has raised the alarm regarding Worldcoin. This comes amid fears concerning the biometric information the contentious crypto project gathers.
The Information Commissioner's Office (ICO), a body that advocates for individuals' privacy, has divulged to Decrypt that firms need to carry out a Data Protection Impact before processing 'high risk' information, a critical aspect of Worldcoin's activities.
Buterin Questions Worldcoin Capacity to Safeguard People's Essential Information
An artificial intelligence expert Sam Altman cofounded this crypto project seeking to provide digital passports to persons by scanning their irises. On Monday, Vitalik Buterin, Ethereum's cofounder, sounded an alarm by claiming this would expose people's information, including their ethnicity, sex, and specific medical conditions.
A warning by ICO revealed that activities by Worldcoin should be consensual and provided for free. Additionally, persons being scanned should be capable of leaving the project without loss. A statement to media outlets revealed that an ICO spokesperson noted Worldcoin's launch in the United Kingdom and inquiries were being made.
Will UK's Information Commissioner's Office Replicate Fines Imposed on TikTok to Worldcoin?
It is important to note that the Information Commissioner's Office takes action for all grave data breaches. For instance, it can impose fines amounting to £17.5m ($22.5m) or 4 percent of a firm's worldwide turnover. In April, TikTok was fined £12.7m ($16.3m) owing to claims of misuse of children's data by the social media platform.
Despite the current inquiries by the regulator, Worldcoin's rollout in the United Kingdom is ongoing. Orbs are the devices used to scan a person's eye; a WorldID is provided in return. Currently, they have been installed in three locations across London. Further, the nation's present population is 67.3 million, of which 58 million reside outside the city. As such, adoption is likely to be slower.
Despite Worldcoin's delayed response to the media, it has indicated on its website that this project entirely abides by all regulations and guidelines that govern the collection and transfer of biometric information. This includes Europe's General Data Protection Regulation (GDPR). The matter is worsened due to Brexit.
GDPR is inapplicable in the United Kingdom. Nevertheless, this framework has mostly been retained in domestic regulations. This means the nation possesses the autonomy to enforce the domestic provisions borrowed from GDPR.
Editorial credit: Iljanaresvara Studio / Shutterstock.com