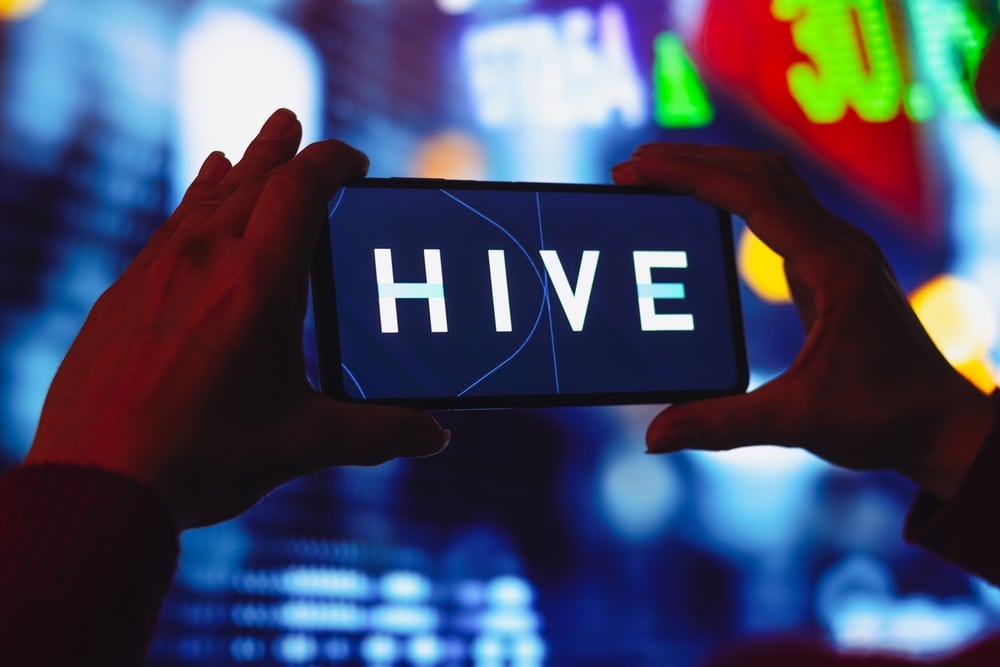 Hive Digital CEO Optimistic of Artificial Intelligence (AI) Potential to Complement Blockchain
Despite the competition between the two sectors, Aydin Kilic, the chief executive officer of Hive Digital Technologies, claimed that artificial intelligence and blockchain could complement each other.
In July, Hive Blockchain, a crypto mining company, indicated to the technology industry by dropping 'blockchain' from its namesake. In this case, it changed to become Hive Digital Technologies thereby reflecting the AI segment.
This resolution is part of a vast movement from crypto miners to pivots outside digital currency mining. In January, Riot, a crypto mining company, rebranded to Riot Platforms, while in June, Applied Digital announced a deal worth $460 million to host artificial intelligence cloud computing in its data center.
Hive Digital Pursues Artificial Intelligence Integration in Crypto Mining
Aydin Kilic, Hive Digital Technologies chief executive officer, and Frank Holmes, the Chairman, restated that despite the name change, the firm was still mining Bitcoin and crypto. Nevertheless, they currently view two promising sectors, including artificial intelligence and blockchain, as being nearly interdependent when it comes to the development of Web3. Killing stated that the two can coexist since they are Web3's pillar.
Kilic highlighted major differences between Web 2 and Web 3 by suggesting that, over time, artificial intelligence would be utilized to improve Web3 user experience. He stated that AI permits Web3 to be more accommodative. In Web2, one may have all the metadata but still lose their privacy since the major internet firms are covertly collecting all this information for profit.
He explained that one has privacy and the capability to own data via blockchain. However, the lack of metadata limits the chances of having a curated web experience. This is where artificial intelligence makes it more spontaneous and adaptive.
Further, Kilic explained that where artificial intelligence will be involved is where DAOs and Metaverses will play a role. The Web3 remains in the early stretches. He also added that the application of these technological pillars in innovative means that are primarily embraced is yet to be witnessed.
Ethereum Learns Crucial Lessons to Leverage Emergent Technologies
Hive Digital Technologies was the initial publicly traded crypto mining firm. It was established in 2014 to mine Bitcoin and went public three years afterward. Holmes linked most of the firm's capability to shift to new technology from lessons learned from mining Ether and Bitcoin.
He claimed that Ethereum mining improved their mining activities significantly. Mining Ethereum is not the same as driving a Jeep. Instead, it is similar to driving a Porsche. Besides, he claimed that one requires two to one worker that one has for an ASIC.
Holmes explained that the lessons were critical for learning the best means to pivot and ensuring they could have a sufficient scope of product and technical knowledge to leverage emergent technologies.
Rather than purchasing only mining-focused chips, Hive's team decided to buy chips that permitted dual processing. This means the company could be mining and concurrently offering high-performance computing.
Kilic stated that Ethereum's transition to Proof of State from Proof of Work was a primary concern. Previously, it was believed that it would take longer, thus the decision to purchase Nvidia chips. The decision was made nearly 18 months ago to move toward developing the High-Performance site.
Hive Allocates Equipment to Execute AI Computing Alongside Crypto Mining
Kilic claimed that the firm was still focusing on crypto and Bitcoin mining. He claimed the monthly Bitcoin per exahash was among the industry's highest. Currently, the firm is at four exahash, and there are plans to have six exahash for the mining of Bitcoin by the end of December.
Kilic also divulged a comprehensive breakdown concerning utilizing their 38,000-strong fleet of Nvidia GPUs for daily operations. He stated that 500 of them are executing either HPC or artificial intelligence computing, while the rest are executing proof of work mining by mining altcoins utilizing a profit-switching algorithm that changes daily. The firm uses GPU hash power to mine the most profitable coin daily.
Editorial credit: rafapress / Shutterstock.com