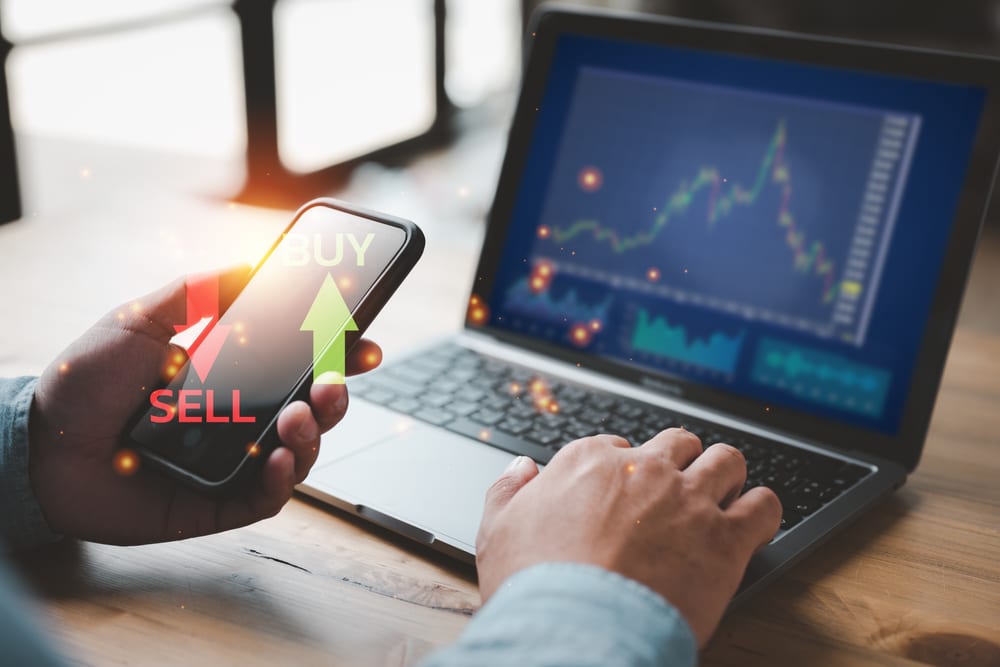 Dow Wraps The Day At More Than 150 Points Higher, Stocks Secure Gains For Holiday Week
The Dow Jones gained ground on Friday, marking the first gain of the trading week shortened by the holiday.
The Dow increased by 152.97 points, or 0.45%, to 34,347.03, marking the third day of the constant surge. The S&P 500 finished the day down 0.03% at 4,026.12.
The Nasdaq Composite declined 0.52% to 11,226.36, pulled down by Activision Blizzard shares, which slumped 4% on rumors that the FTC might block Microsoft's takeover of the game giant.
As Dow Jones ends Friday higher this led to a few big stock moves. Best Buy gained nearly 12.8% after the electronics company raised its fiscal estimate for 2023 and exceeded earnings expectations.
Abercrombie & Fitch and American Eagle Outfitters surged 21.4% and almost 18.2%, respectively, after reporting results that were above expectations.
On the other hand, Zoom sank 3.9% and Dollar Tree plummeted 7.8% after posting poor profits and below-par financial outlook, respectively.
All Three Indexes Finished the Week Higher
During the short week, the Dow is leading the way sitting at 1.78%, while the S&P 500 is up by 1.53%.
The Nasdaq, which is heavily weighted in technology, is trailing the other two indexes but is still up 0.72% in the same span. Stocks were also bolstered by a series of excellent retail earnings.
At the start of the week, stocks remained frozen as traders asked for the minutes from the Federal Reserve's November meeting.
The minutes revealed that the central bank is willing to anticipate decreasing in the pace of interest rate hikes.
This revelation gave much-needed hype to lift up the stocks despite the turbulent sessions due to low trading volumes.
Investors' Reaction to The Declassification of Fed's Minutes
A large majority of investors believed that slowing the interest rate hikes would be acceptable, which indicated some consumer confidence despite concerns about an economic slowdown.
But concerns about prolonged Chinese lockdowns held markets in check. Following, the rise in Covid cases in recent days, the nation is tightening Covid limits.
This seemed a matter of concern for the majority of Fed representatives and investors as well.
The Coming Weeks Hold the Opportunities for Investors
Investors will be monitoring the earnings reports from firms like Kroger and Ulta Beauty next week.
As for the economic front, traders will be monitoring for more remarks from Fed officials. They will also be waiting for the personal consumption expenditure report to come out, which is expected on Thursday.
It is an inflation indicator that is favored by the central bank.
Despite the fact that US stock markets finished the week with a slight gain, investors remained a bit sluggish due to Thanksgiving festivities.