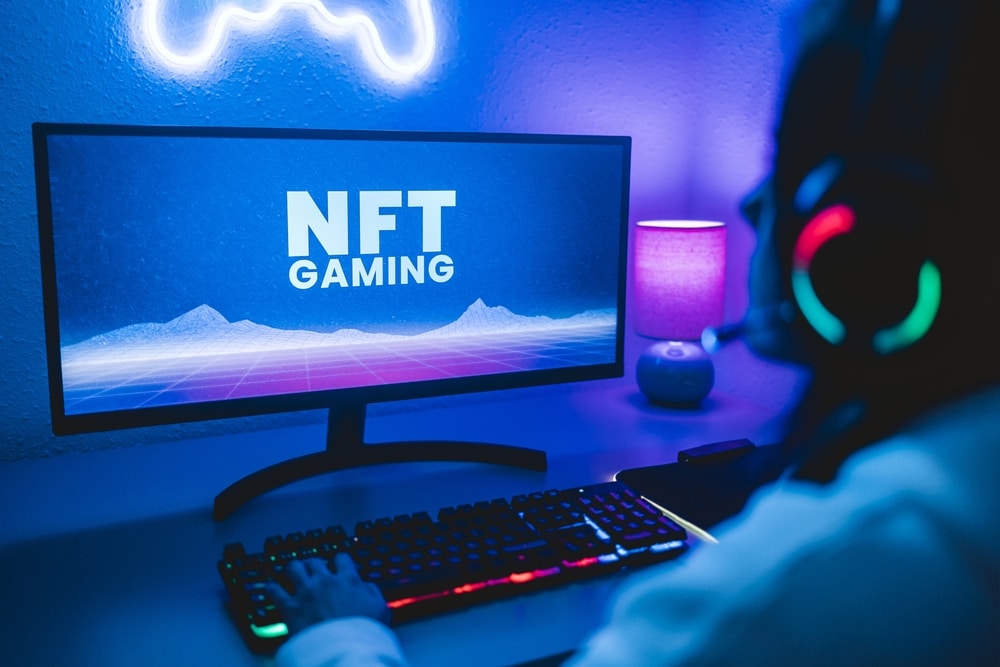 Argus Labs Nets $10M in Haun Ventures-led Round to Build Ethereum Gaming Networks
Argus Labs is using its Word Engine to develop an Ethereum layer-2 network, allowing gamers to code individual on-chain mods. 
Haun Ventures has led Argus Labs, a crypto gaming startup, to raise $10M in seed funding. Other participants in this round of financing included Anagram, Robot Ventures, Alchemy, and Dispersion Capital. Additional participants of this funding included Sandbox VR co-founder Siqi Chen, Gitcoin co-founder Scott More, and Osmosis co-founder Sunny Aggarwal.
World Engine Yields a Reliable Platform for Game Development
World Engine is the leading product of Argus Labs. It is a software development kit (SDK) that will play a critical role in enabling game developers to develop dedicated layer-2 blockchain platforms using zero-knowledge proofs. Further, the kit can allow developers to customize their chains. Its unique design will help developers decide the level their games require to stay 'on the chain.'
Zk-Rollyp transactions verified by zero-knowledge proofs. This is one of crypto's technical inventions that ensures higher and concurrent processing of transactions, thus aiding in the scaling of networks and improving transaction privacy.
Scott Sunarto, Argus founder, was involved in Dark Forest's creation back in 2020. This crypto game was released in 2020, and he believes including additional game elements on-chain is possible.
Sunarto claimed in a recent interview that using the blockchain will yield the capability of supporting user-generated data. Besides, more intricate games can be allowed to exist on-chain fully, for instance, massively multiplayer online role-playing games (MMORPGs).
majority of Web3 Game Developers
Recently, there has been an abrupt rise and fall of Axie Infinity, a play-to-earn smash. This is taking place at a time when a majority of Web3 game developers are avoiding going full crypto and providing optional nonfungible tokens (NFTs) as an alternative.
Sunarto is focusing on new ways video games can benefit from crypto assets. He stated that, at present, NFT assets are the sole ingredients game developers are placing on-chain. Nevertheless, having several parts of the games on-chain translates to additional ingredients for players and more developers to improve the game.
Sunarto foresees a situation where players can benefit from blockchain games. During creating user-generated content (UGC), players can code their smart contracts to include additional game components and elements and become more crypto-literate.
Previewing Mojo Melee Game
Mojo Melee is an auto battler game providing nonfungible tokens (NFTs). The online media contributor Ryan Gladwin tested this game and provided perspectives concerning his experience.
Sunarto claimed that crypto scaling attributes such as sharding would enable audiences to adapt to games and benefit new servers. The aim is to enhance customization for game developers and encourage players to create their initiatives and communities based on Web3 games.
Dark Forest Reviews Lean Towards Argus Bridging the Game-Specific Blockchain Gap
Concerning Dark Forest's players. Sunarto claimed that they created their guild system. Further, he claimed that players planned to gather resources and develop smart contracts. Haun Ventures claimed that concerning the rest of the blockchain protocols, for instance, Avalanche, Ethereum, and Solana, no single one is improved for gaming. Argus is trying to bridge this gap.
According to a statement, Haun Ventures stated that present blockchains could not run games. Scott and other personnel foresee the World Engine as an open source and a linked layer-2 of sharded blockchains that will form the basis of the internet of games.