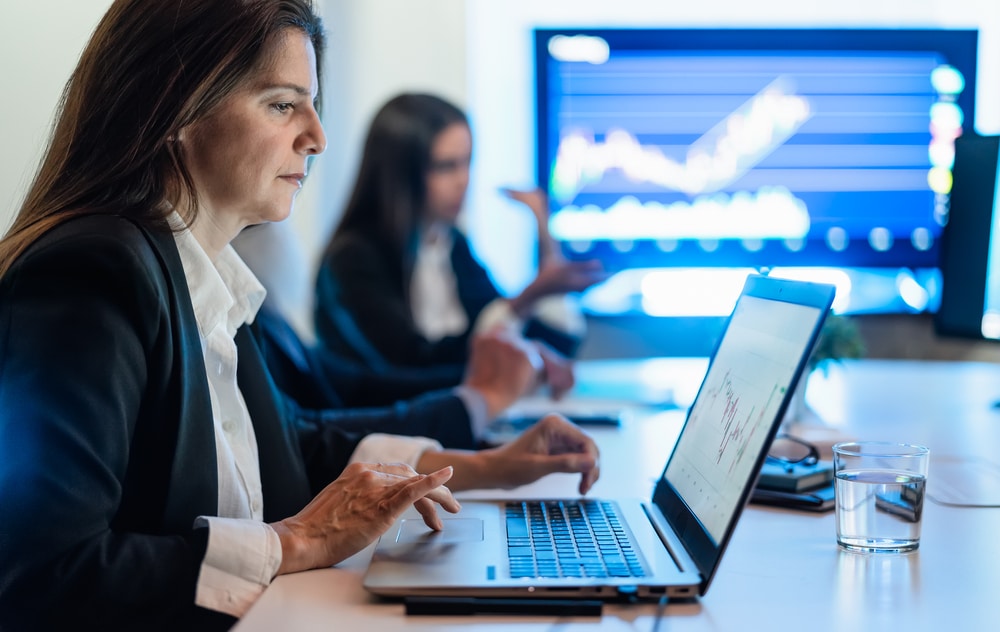 JPMorgan's Blockchain Platform Introduces Programmable Payment Option
JPMorgan has introduced a private blockchain network called JPM Coin to facilitate commercial payments. The firm has now added a programmable payment option for its institutional users. Multinational banking firm JPMorgan has launched programmable payment options for institutional users for the natively developed private blockchain network called JPM Coin.
Naveen Mallela is the head of JPMorgan's blockchain department called Onyx. He recently shared some details regarding the functionality of the product on LinkedIn via Bloomberg.
As per the report, the programmable payments option is now available for all commercial clients. This function availed programmable treasury functions and new digital business models.
The executive retained that the new product is a milestone in the evolution of JPM Coin and claimed that the programmability of the token is Holy Grail for the private blockchain network. Onyx developers also shared more details about the programmability payment feature.
Programmable Commercial Payments
Onyx and JPM Coin have hailed that the programmable payments option is first-of-its-kind feature offered by a commercial bank. It supports blockchain-based accounts on JPM Coin network that commercial users can access to make payments based on If-This-Then-That interface.
Siemen AG, a tech firm based in Germany, is one of the first institutional clients to integrate the programmable payments feature. The firm started the service on 6th November. On the other hand, FedEX and Cargill are also working on starting the same feature before the end of 2023.
Onyx officials have retained that programmable payments enable various automated functions. Some of these functions include dynamic funding that specifies a range of rules based for dynamically sponsoring a bank account in case of default. Event-based payments is another utility where users can add funding based on events such as margin calls, asset delivery, or contract completion.
The report suggests that the payment option will work as a catalyst for dynamic and event-driven functionality powered by blockchain technology. The report noted that programmability is an important factor for digital tokens and tokenization.
Peter Rathgeb, the treasurer of Siemens AG Group, noted that programmability introduces a number of additional features and utilities from blockchain. These are based on JPMorgan's blockchain-based bank accounts.
The executive noted that the feature will take the firm to the next level of automation to optimize its working capital and data-driven business models. At the same time, he noted that the feature will also increment the scalability for Siemens business from a treasury perspective.
Deposit Token Solution
JPMorgan is also working on another blockchain-based solution for cross-border transactions. The firm published a report in September briefing about deposit token solution as separate offering from JPM Coin network. This feature is currently not live on account of regulatory processing.
The firm has noted that the feature will be available once the regulators in United States grant it a green light. On the other hand, Basel Committee on Banking Supervision published a new paper on 17th October calling for compulsory disclosure of their cryptocurrency holdings.
The Basel Committee is made up for Central banks and financial regulators hailing from 28 nations. The disclosure requirement is set to go live from 1st January 2025 if passed. On this front, the committee has opened the floor for public comment until 1st January, 2024.