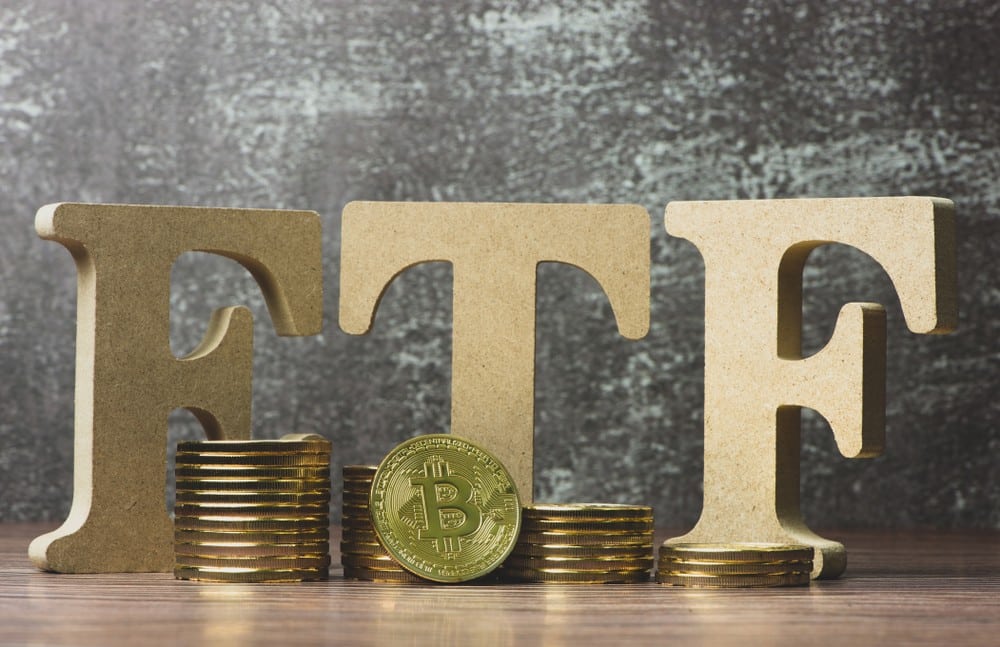 Interest in Crypto Surges in Europe Following BlackRock's Bitcoin ETF Application
The hype around crypto ETPs has gotten more traction in European markets. The phenomenon was particularly influenced by BlackRock filing for a Bitcoin spot ETF application in June this year.
With the presence of the biggest asset management firm in crypto derivatives, financial enterprises in USA and other global markets such as Europe have gained visible traction. As soon as the news about BlackRock's application to SEC hit the markets, Bitcoin prices soared.
The rise of demand for Bitcoin trading products in Europe has been bullish for the crypto market. Media reports have confirmed that the month has seen outstanding performance for ETPs in the European markets since 2022.
ETPs in Europe recorded net inflow of 150 million euros in June alone as per data released by Morningstar statistics. On the other hand, around 100 million euros additional positions were added in May and an additional 60 million euros.
These metrics were followed by additional inflows of 560 million euros for the months of June and July as per CoinShares states.
BlackRock has effectively set a trend in the global crypto markets for ETPs. Since the historical filing, inflows in various crypto ETPs have increased by leaps. The regulators in USA have also catered to spot Bitcoin ETFs posted by other major financial enterprises such as Fidelity, Ark Invest, WisdomTree, VanEck, and Invesco among others.
Speaking on the matter, Hector McNeil the founder and chairperson of HANetf has issued positive remarks regarding BlackRock's ETF proceedings. He maintained that the event is a good development for Bitcoin price movement.
On the other hand, a mysterious Bitcoin whale has sparked attention in the crypto community. The wallet account in question now contains a staggering 118K Bitcoins. The address has continued to accumulate massive amount of Bitcoin in the last 3 months. There are many speculations about the ownership of the wallet account in question.
Some have connected the wallet to Gemini exchange while others speculate that it might be BlackRock. This wallet account is now the 3rd largest Bitcoin holder as per BitInforCharts metric.
BlackRock CEO Larry Fink Claims Bitcoin ETF Will Democratize Crypto Markets
The legendary Investor and CEO of BlackRock, Larry Fink has claimed that Bitcoin is digital gold and an international asset. He also highlighted the value of Bitcoin as an effective hedge against inflation. However, commenting on the Bitcoin ETF filing in an interview, he highlighted that Bitcoin transactions are expensive.
Therefore, he claimed that the spot ETF will bring democratic mechanism to Bitcoin and make it cheaper. He claimed that the regulators may view the spot ETF filing in the same capacity.
Speaking to Fox News, he said that people view Bitcoin as an effective way to invest their savings rather than going for precious metals to hedge against inflation. Additionally, he claimed that Bitcoin also protect its investors from fiat value devaluation.
He maintained that Bitcoin is a global currency and it is not based on a centralized issuer. Therefore, investors from across the globe may use it as investment alternative. The CEO revealed in 2020, that the firm has been conducting research on virtual currencies such as stablecoins and its core technology. The executive shared that the asset management firm has considered Bitcoin to add value for their clients.