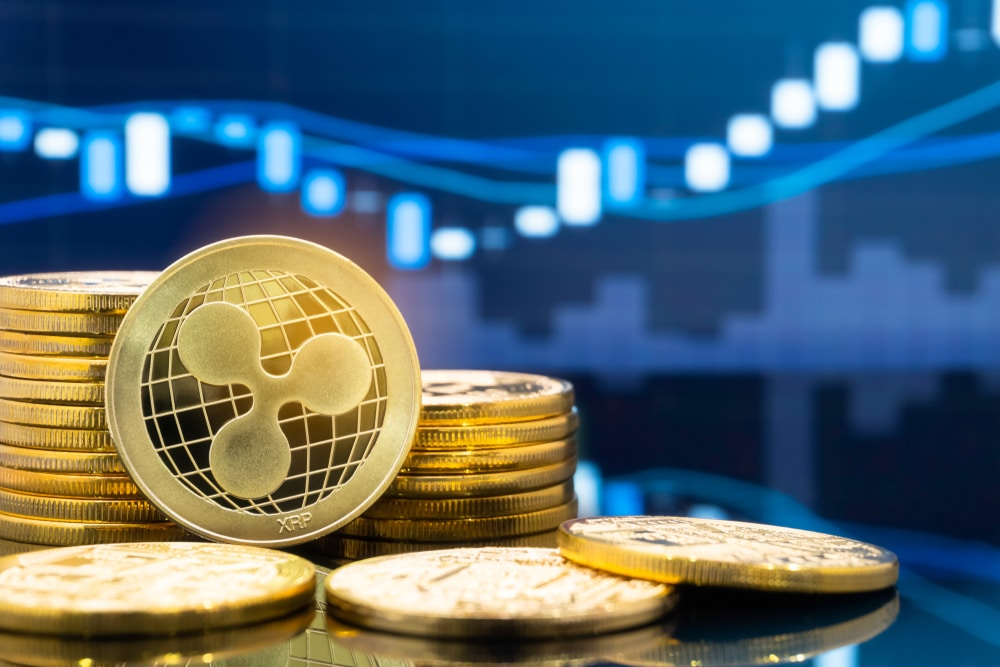 Daily Crypto Market Update – XRP Posts Losses But Still Up 20% This Week
Over the past 24 hours, the crypto market has lost $9 billion to outflows. The total market capitalization now stands at $1.228 billion. The BTC market cap moved from $551.7 billion to $548.6 billion, while ETH's dropped slightly to $219.29 billion from $219.9 billion.
The majority of the top ten cryptocurrencies post losses, including XRP, which has been performing well throughout the week. The token is down 4.6% in the past day but has seen gains of over 20% over the past seven days. Dogecoin is the only crypto asset that has recorded gains. The dog-themed token is up 2.7% to $0.0781.
Tether's USDT saw its market cap surge to $79.76 billion, while BUSD and USDC plunged to $7.56 billion and $32.5 billion.
Bitcoin
The crypto asset is down 0.6% in the past day to $28,393. BTC has maintained a market dominance of 44.7% since yesterday.
Ethereum
ETH has posted a drop of 0.9% over the last 24 hours. The coin has a market dominance of 17.7%.
Top Five Gainers
XEN Crypto: XEN saw a massive rally this week. The token is up 69% to $0.00000286 in the past day. It has a market cap of $25.9 million.
Moonsama: SAMA rose 38.3% and currently trades at $0.038. Its market valuation surged to $18.7 million.
ICON: ICX is now trading at $0.28 after posing gains of 28.4%. It has a market cap of $275 million.
Klever: KLV has increased by 22.7% to $0.008 over the past day. The token's market cap sits at $75.08 million.
COCOS BCX: COCOS surged 19.7% to $1.68. Its market cap also rose to $119.2 million.
Top Five Losers
Rollbit Coin: RLB has seen a 21.6% drop in the past day to hit $0.015. Its market valuation dropped to $50.08 million.
HELLO: This token is down 11.4% and now changing hands for $0.036. It has a market cap of $19.3 billion.
Vaiot: VAI has plunged 9.9% in the past day to trade at $0.098. Its market cap is $22.882 million.
OAX: The token posted losses of 8.8% to $0.32. Its market valuation dropped to $18.2 million.
Holo: HOT has shed 8.6% of its value over the 24 hours to trade at $0.002 as of this writing. It has a market cap of $366 million.