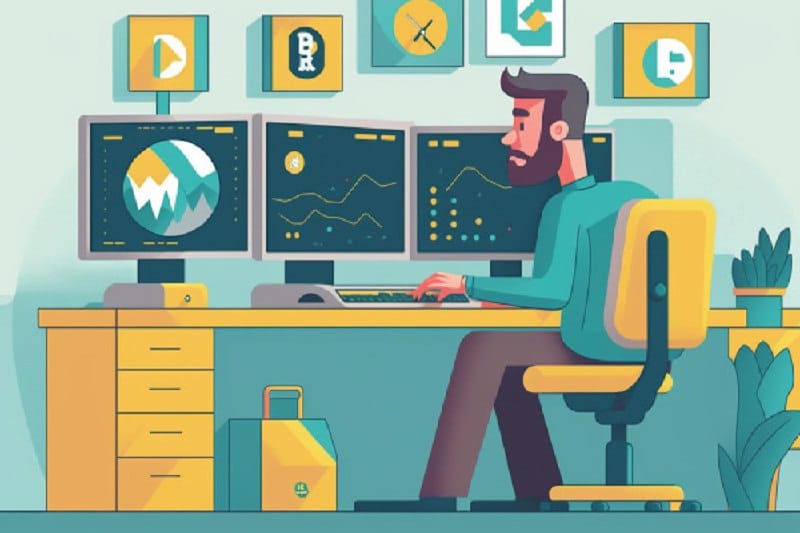 Crypto Exchange Bybit Announces to Offer Crypto Lending Services
Some noteworthy changes are happening in the cryptocurrency sector within the US jurisdiction at present. One such change was noticed in Dubai where Bybit, the cryptocurrency exchange, has recently rolled out lending services for its local clientele.
This entails that the new network has joined a slew of other major exchanges that are currently offering interest-focused lending options for cryptocurrency investors. To this end, Bybit has become the latest platform to avail in-house cryptocurrency lending options for its existing users.
The platform is currently among the chief crypto trading networks in Dubai. To this end, Bybit officials have confirmed that the platform will be able to deliver interest-based payments for the users that have deposits to avail of the new offering of this crypto exchange.
Some reports suggest that the service will compensate hourly interest payments for the lending pool users. However, the consumers are not under obligation to deposit or redeem the leveraged crypto reserves for a specified duration.
Bybit Offers Different Trading Options for Users
The borrowers of Bybit Exchange can undertake various trading features with their leveraged reserves. However, the borrowers are under strict obligation to ordain an equal or greater amount of collateral to ensure the safety and security of the lender.
Bybit CEO and co-founder Ben Zhou has maintained that the cryptocurrency exchange intends to allow users to earn considerable returns on their investments.
He maintained that the investors operating at an advanced level will be able to borrow more capital from the lenders with the condition of offering suitable collateral amounts to take advantage of more efficient margin trading rewards. Other platforms that offer lending services for crypto investors are Binance, OKX, and KuCoin.
Binance users can earn interest returns on their deposits. OKX has a loaning feature that allows users to borrow cryptocurrencies based on their deposits acting as collateral. Meanwhile, KuCoin also has a variety of lending tokens.
Coinbase Halted its Lending Services for US Users
Coinbase Exchange has postponed its plans to issue crypto lending services in September 2021 on account of pending approval from the SEC. The US crypto exchange was planning to offer a 4% annual return on all USD coin deposits.
However, the financial regulator deemed it an unregistered security. In the same vein, the Kraken exchange came under fire resulting in a $30 million settlement with SEC on account of offering crypto staking.
Nevertheless, more crypto proponents have become familiar with the incentives of crypto trading exchanges following this incident.
The incident happened as recently as February 2023 and it generated a considerable amount of uproar within the US and international crypto communities. On the other hand, the financial regulators in the US have implemented an exodus on all crypto derivatives activities and exchanges within its jurisdiction.
At the outset where centralized crypto exchanges are struggling to keep offering the best crypto trading options to their clients, the decentralized exchange sector has continued to retain these options.
Several DEX platforms offer good earning potential for cryptocurrency investors who are working with leveraged positions or planning to loan digital assets for generating profits.